Top 10 Best Korean Restaurants in Singapore
Singapore is known for its diversity in culture and cuisine, and Korean food is no exception. From small family-run eateries to large fine-dining restaurants, Singapore has some of the best Korean restaurants in the region. With so many options to choose from, it can be difficult to decide which are the best places to get your fill of Korean delicacies.
---
#1 – The Gogijip
Introduction:
The GOGIJIP Korean BBQ Restaurant in Singapore serves all fresh produce – from meat to seafood, pork, and beef, crab along with the vegetables we serve – to ensure that every dish is full of authentic flavour. Order now and don't miss out the best Korean BBQ experience!
Menu Items:
Ganjang Gejang Set
Street Food & Seafood
Go Gi Jip Set (2-3 Pax)
Iberico & Black Pork
Location:
72 Tanjong Pagar Road
Singapore 088493
Contact: +65 9777 2204
Website: Website Link Here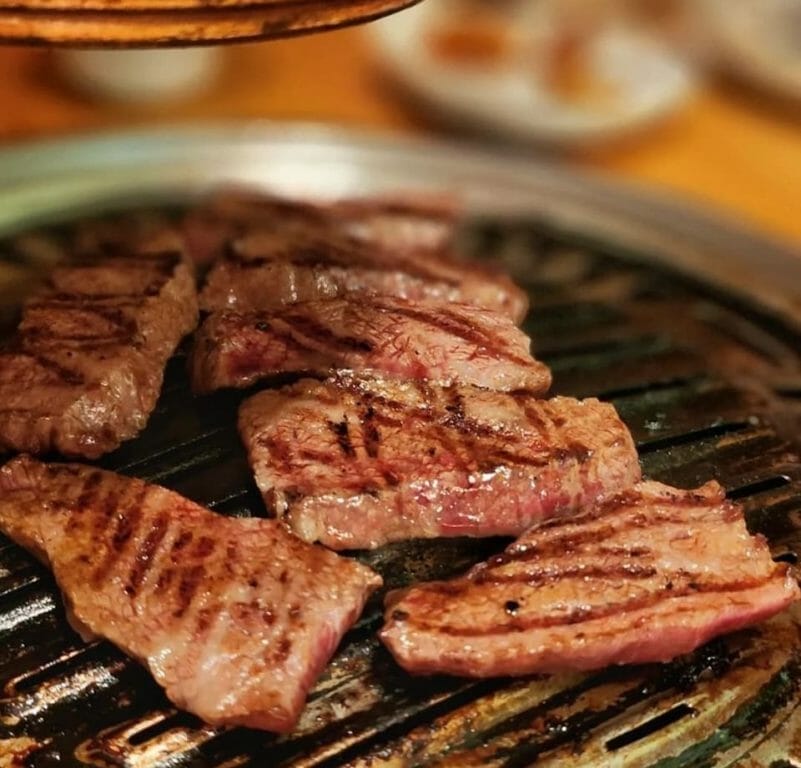 ---
#2 – Wang Dae Bak Korean Bbq Restaurant
Introduction:
From Korean Barbeque where they cook a wide range of meats on their charcoal grill to its signature Half Half Pancake, heartwarming soups, and hot stone Bibimbap, Wang Dae Bak KBBQ is a place to gather and share a meal like in South Korea.
Founded in 2011, Wang Dae Bak has established itself as one of Singapore's most famous Korean restaurants. Their focus on quality, value, and a memorable dining experience is designed to delight our customers. They hope that the authenticity of the food and the enjoyment of the dining experience will invite patrons for generations to come.
Let's have fun at Wang Dae Bak BBQ!
Menu Items:
Location: Wang Dae Bak@ 22 Cross Street, #01-64
Singapore 048421
Mon-Sun Lunch : 11.30am – 2.30pm (Last Order 2pm)
Mon-Sun Dinner : 5.30pm – 10.30pm (Last Customer in 9.20pm)
Contact: 6225 2646
Website: Website Link Here
---
---
#3 – TGM & Root98
Introduction:
Root98 in Singapore Changi Airport encourages global travellers to eat healthily, glocally and mindfully, in addition to continuously be conscious of the planet health especially while travelling. The restaurant gives a sense of place and a taste of international dishes. It features a range of healthy food and drink options including vegetarian dishes and a selection of freshly cold-pressed juices to help combat travel stress.
Menu Items:
Beverage Menu
Japanese Menu
Korean Menu
Root98 Menu
For more insights on the menu (https://www.tripadvisor.com/Restaurant_Review-g294265-d23809721-Reviews-TGM_Root98-Singapore.html)
Location: Changi Terminal 1 Public Level 3
Opening hours:
11:00 AM – 11:00 PM
Contact: +65 11111111
Website: Website Link Here
---
_

Read Also:

Top 10 Best Restaurants in Bugis Junction

_
---
#4 – 8 Korean BBQ
Introduction:
A few words about them
EIGHT Korean BBQ,
makes its debut at The Central at Clarke Quay
and offers a selection of tantalising premium BBQ meats in a sleek industrial chic setting.
E!GHT is named after its eponymous 8 Colours Set, which features thick,
scrumptious slices of premium pork belly in an array of flavours.
For the beef aficionado, we have a choice of Argentinian Grass Fed, USDA Prime and Japanese Wagyu,
which is famed for its melt-in-your-mouth texture.
With a well-trained team at the full-service BBQ Korean restaurant,
diners can simply sit back, enjoy their favourite drink and conversation
whilst the food is expertly prepared for them at their table.
Menu Items:
Kimchi Fried Rice with Pork Belly and Egg
Japchae choice of Beef or Pork
DIY Jumeokbap
Pork Keto Set
Location:
6 Eu Tong Sen Street #02-79/90 The Central , S059817
OPEN DAILY:
11:30-14:30, 17:30-22:30
Contact: +65 86921188
Website: Website Link Here
---
#5 – JINJJA Chicken
Introduction:
JINJJA Chicken is a trendy Korean chain restaurant best known for their Korean Fried Chicken and Jjajangmyeon.
Inspired by South Korea's rich food culture and its pali-pali (빨리빨리) culture of speed, JINJJA Chicken serves up classic Korean dishes such as Bibimbap and Seafood Jjamppong, as well as urban Korean street food like Tteokbokki, Kimbap, Bulgogi Burger, Fried Chicken, all in a hip and casual setting. This is where you can enjoy the fabulous tastes of Korean fare without the frills.
Replicating not just the dishes but also the preparation methods, JINJJA Chicken sources for ingredients and recipes from all over Korea and uses only 100% fresh chicken for their signature Korean Fried Chicken Wings. Avoiding as much as possible the excessive use of preservatives, additives and overly processed ingredients, JINJJA Chicken firmly believes that it is possible to serve food that is delicious, fast, affordable and also good for you.
JINJJA Chicken currently has outlets in Singapore, Malaysia and Indonesia.
Menu Items:
Korean Fried Chicken

Soy Garlic
Yangnyeom
Monster

Myeon (Noodles) / Jigae (Stew)
Jjajangmyeon
Jjampong
Location: Northpoint City Outlet, Jewel Changi Airport Outlet, Bugis Plus Outlet, Clementi Mall Outlet, Nex Outlet, Westgate Outlet
Contact: [email protected]
Website: Website Link Here
---
---
#6 – I'm Kim Korean BBQ
Introduction:
Since its opening in 2014, I'm Kim Korean BBQ has established a reputation of great food quality and affordability, and has become a sizzling hot favourite restaurant, attracting Korean food enthusiasts from all over the world.
Grill your tenderly-marinated meat to your own liking, while indulging in free-flow veggies, seafood, soups as well as korean and local cooked dishes – all set in the cosy backdrop of a hip K-pop culture with TV screens playing up-to-date Korean pop artistes' performances. I'm Kim's Signature Korean Chicken Wings (own secret recipe) is a MUST TRY! Conveniently located just 5 mins walk from Dhoby Ghaut MRT, come and eat to your heart and tummy's content!
Menu Items:
Location: SOTA: 1 Zubir Said Drive #01-04, Singapore, Singapore
Contact: 6238 7218
Website: Website Link Here
---
#7 – Kko Kko Na Ra
Introduction:
Kko Kko Na Ra is the originator of Korean fried chicken restaurant in Singapore. Most of the restaurant's recipes are from Madam Lee's (the owner) mother who lived in Jeon La Do which is one of the famous province from making the best dishes in Korea. The authenticity of Kko kko na ra's recipe makes the restaurant stood up from their competitor.
Kko Kko Na Ra is first to introduce the "Ma Neul Gan Jang" or Garlic Soy Sauce Chicken in Singapore served in wings & drums. The sauce is made of hand-crushed garlic and many healthy ingredients that are imported from Korea. The preparation of the sauce took long hours, just to make sure that the taste of the garlic would be tastier when it spread through the fried chicken. The Crispy Soy Garlic Chicken is the best selling fried chicken and became the signature dish of the Company followed by kimchi jjigae, army stew, seafood pancake, and watermelon soju.
​
Offering several flavours of KFC – original, soy garlic sauce, sweet & spicy, honey shiok, cheese sprinkle, spicy garlic, and mala, Kko Kko Nara aims to serve fried chicken with a twist of its own along with many other Korean favourites. Regular customers include both the Korean community living in Singapore, as well as locals, who love the authenticity of Korean cuisine.
Menu Items:
Sushi
Fried Chicken
Pancake
Ganjang Gejang
Location:
68 Tanjong Pagar Road
Singapore 088489
Contact: +65 6224 8186
Website: Website Link Here
---
#8 – SBCD Korean Tofu House
Introduction:
SBCD Korean Tofu House aims to uphold its kitchen philosophy of serving uplifting and complete meals by presenting the best of its delectable traditional Korean soft tofu stew. SBCD specializes in a variety of Korean soft tofu soup, where the "soon" in "soontofu" means soft. Every Soontofu dish is created with soft and silken tofu that is hand-made fresh daily in the SBCD kitchen, from specially imported soybeans from Paju, South Korea. The 10-ingredient secret recipe soup broth is also what keeps customers coming back for more. Other favourite Korean meat dishes include L.A. Galbi, Spicy Grilled Chicken and many others.
Menu Items:
LA Galbi Combo
Unagi Combo
Orange Chicken
Kimchi Pancake
Location:
Tanjong Pagar Centre – 7 Wallich Street, #B1-01/02, S(078884)
Phone: +65 6386 6441
Millenia Walk – 9 Raffles Boulevard, #01-114, S(039596)
Phone: +65 6873 6441
Alexandra Retail Centre (ARC) NEW! – 460 Alexandra Road, #02-21, S(119963)
Contact: +65 6778 6441
Website: Website Link Here
---
#9 – Chir Chir Fusion Chicken Factory
Introduction:
Chir Chir 치르치르, Singapore's favourite chimaek restaurant from Korea!
Menu Items:
Chir Chir Lunch Set
Chir Chir Chimaek Bundles
Dine-in Menu
Location:
[email protected] #B3-04/05/06, Singapore, Singapore
Contact: +65 6509 8364
Website: Website Link Here
---
#10 – Masizzim
Introduction:
Located at 313 Somerset, Masizzim is Singapore's first Korean stew speciality restaurant. With ingredients
If you're looking for a delicious and nutritious snack or meal to fuel your day, look no further than their Matjeom Lunch Bundle featuring hand-rolled jumeok-bap rice balls!
Their Kimchi Fried Rice is the perfect blend of tangy kimchi, and savory sauces.
Korean pancakes hit different especially when you're having it with good company!
Menu Items:
Beef Rib Stews
Rice Balls
Crabmeat & Roe Rice Balls
Iron-plate Spicy Pork
Location: 313 Orchard Road #B3-02, Singapore, Singapore
Contact: 6509 8364
Website: Website Link Here
---
Have a Place to Recommend?
Your contribution is valuable to us! Are there any outstanding businesses that you believe should be added to our list? If so, please send your recommendations to us at [email protected]. Tropika Club will review your suggestions and update the list accordingly. Thank you for your help in making our list of businesses as comprehensive and accurate as possible.
---
Meanwhile, Check out Tropika Club's Ecosystem of Websites

Tropika Club Magazine – Tropika Club Magazine is a Singapore-based publication that features articles on a wide range of topics with a focus on local businesses and content for the region. The magazine emphasizes supporting local businesses through its #SupportLocal initiative, which includes coverage of everything from neighborhood hawker stalls to aesthetic clinics in town. In addition to highlighting local businesses, Tropika Club Magazine also covers a variety of local content, including beauty, lifestyle, places, eats, and what's on in Singapore and the Asia Pacific region.
Tropika Club Deals – Tropika Club Deals is a leading online deals and voucher shopping site in Singapore, offering amazing discounts on beauty, wellness, and fitness products and services. It's the perfect platform for customers who want to discover the best deals without having to commit to a specific appointment date and time. These deals are available at major beauty stores, facial salons, hair salons, and other brands in Singapore, with no minimum spend required. Choose from guaranteed discounted deals in the categories of hairstyling, hair removal, facial & aesthetics, body slimming, brows & lashes, nails & makeup, massage & spa or fitness & wellness. Tropika Club Deals is also ideal for customers who want to buy vouchers as gifts or to use for the future. So whether you're looking to save money on your next haircut or want to treat yourself to a relaxing massage, Tropika Club Deals has got you covered with the best voucher and coupon deals in Singapore!