Top 10 Best Breakfast Places in Christchurch New Zealand
Christchurch, New Zealand is a vibrant city full of culture and history. With its diverse array of restaurants, cafes and eateries, it can sometimes be difficult to decide where to go for breakfast. To help you out, this article will present the top 10 best breakfast places in Christchurch. From traditional New Zealand cuisine to delicious Mediterranean-inspired dishes, each of these places offer something unique and delicious for your morning meal.
---
#1 – Black Betty Café
Introduction:
Black Betty opened for business in February 2011 and since then has grown to become an integral part of the Christchurch café scene.
Located in a renovated warehouse space on Madras Street, we have a huge seating selection, but beware, they fill up quickly over lunch and on the weekends, so get in early!
They do take table bookings for any day and also have a private meeting room for hire that can be reserved during the week.
Black Betty specialises in mouth-watering coffee, serving our famous BBIV Espresso blend. Enjoy the taste of Black Betty at home.
Menu Items:
Royal Processed Decaf (Price $13.20)
Sumatra Wahana (Price $13.50)
Mexican Chiapas (Price $13.20)
Seasonal Summer Blend (Price $13.95)
Location:
3/165 Madras Street
Central Christchurch 8011
New Zealand
Contact: 03 365 8522
Website: Website Link Here
---
#2 – Little Pom's
Introduction:
They fill the gap in the east side of Christchurch for a café that loads up your plate with high quality and flavoursome breakfasts, brunches and lunches with drinks to match.
Their menu is varied and is in keeping with old favourites as well as a variety of interesting dishes like braised beef brisket with potato rosti, along with chilli scrambled eggs and shiitake mushrooms with house-smoked lemon ricotta.
Cosy up with a warming meal of steel-cut oat porridge with chocolate caramel nut crumble, or even chow down on blueberry hotcakes… to top it off, our chefs at Little Poms also make their own nut butter and almond milk in-house.
As one would probably expect with us being next to the Pub, there's a fine selection of wine and craft beer to enjoy too!
Menu Items:
FRENCH TOAST CRUMPET (Price $19)
GRILLED HALLOUMI (Price $26)
LITTLE POMS BENNY (Price $25)
HOUSE SMOKED SALMON PASTRAMI (Price $28)
Location:
294 Kilmore Street
Christchurch,
New Zealand
Contact: 03 366 5808
Website: Website Link Here
---
---
#3 – Table at Monks Café
Introduction:
You are warmly welcomed to Table at Monks, a stylish Christchurch Cafe, offering creative cabinet fare and a tempting brunch menu.
The fabulous food is complemented by outstanding coffee and friendly service. The fresh interior provides a boutique and relaxed atmosphere, which completes the total package.
The Menu is creative and interesting – offering well-known classics alongside modern, seasonal and inspiring food. Hearty, Fresh, Wholesome and Homely Food all hand-made by chef-owner, with passion and care and using nothing but the finest high quality ingredients.
Centrally located on the corner of Madras & Armagh street, it is a perfect place to kick start the day with excellent coffee or sit back and enjoy delicious food while watching the world go by. There is even something to keep the kids happy – the amazing Margaret Mahy Playground is just a stone's throw away!
Menu Items:
MAPLE & CACAO GRANOLA WITH CHIA-SEED PUDDING (Price $16.50)
CREAMY GARLIC MUSHROOMS (Price $23.50)
LEMON RICOTTA & BLUEBERRY WAFFLE (Price $24)
TOASTED BAGEL (Price $15.50)
Location:
282 Madras St,
Christchurch Central,
Christchurch 8011,
New Zealand
Contact: 03-3773777
Website: Website Link Here
---
_

Read Also:

Top 10 Best Teeth Whitening in Christchurch New Zealand

_ _ 
---
#4 – Hello Sunday Café
Introduction:
This beautifully old building began its life as an 18th-century place of community connection as a Post Office before being turned into one of the most popular brunch restaurants in Christchurch. Known for its warm atmosphere and fresh flavour packed food, Hello Sunday is as close to fine dining as brunch gets. Run by Ashleigh Rangi and Jamie Moir, this is a place to escape daily ongoings and come be a part of the welcoming community that is Hello Sunday.
Menu Items:
House Made Croffle – Vegetarian (Price $26)
Seared Tuna (Price $37)
Shakshuka (Price $27)
Sticky Korean Burger (Price $27.5)
Location:
6 Elgin Street, Sydenham,
Christchurch 8023
Contact: 03 260 1566
Website: Website Link Here
---
#5 – C1 Espresso
Introduction:
Cool, retro locale featuring coffee, tea, breakfast grub & sliders delivered by pneumatic tubes.
Menu Items:
Eggs on toast (Price $9.90)
Fruit plate (Price $11.90)
Super Grain muesli (Price $11.90)
Bacon & eggs (Price $14.90)
Location: 185 High Street, Christchurch Central City, Christchurch 8142, New Zealand
Contact: NA
Website: Website Link Here
---
---
#6 – Oddfellows Café
Introduction:
A cafe in the suburb of Addington on the fridge of Christchurch city. Next door to Hummingbird Coffee shop.
Menu Items:
Granola (Price $16.90)
Eggs benedict (Price $20.90)
Brioche cinnamon french toast (Price $21.90)
Oddfellows big breakfast (Price $28.90)
Location:5 Disraeli Street, Addington, Christchurch
Contact: +6433776757
Website: Website Link Here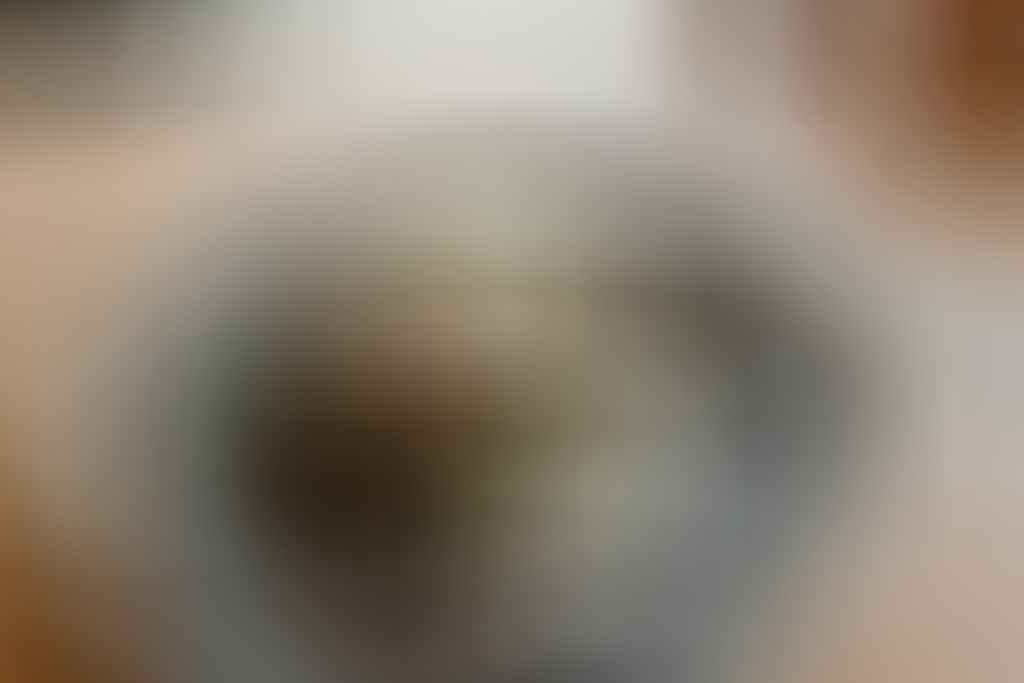 ---
#7 – Unknown Chapter Coffee Roasters
Introduction:
They are a Coffee Roastery, Cafe and Wholesaler.
They roast on site to bring you world-class coffee in the heart of Christchurch. Their offerings change throughout the year depending on harvest times of coffee producing origins.
They experiment with each new coffee to try and highlight the special characteristics of each.
All of the coffee they use is specialty graded and traceable back to the farmer.
Not only do they like to roast coffee, they love to brew and serve it. they use the latest equipment with world-leading practices and passionate baristas to produce consistently banging coffee.
At Unknown Chapter, they bake fresh on site using old family recipes. Their menu offers brunch style fare, with an emphasis on free-range produce and creative new takes on classics that is constantly changing with the seasons.
Menu Items:
BRAZIL / BARBOSA (Price $13)
DECAF – COLOMBIA, POPAYAN (Price $14.50)
COLOMBIA / CAMILA GOMEZ (Price $17.50)
Location: 254 St Asaph Street, Christchurch Central
Contact: 027 201 5996
Website: Website Link Here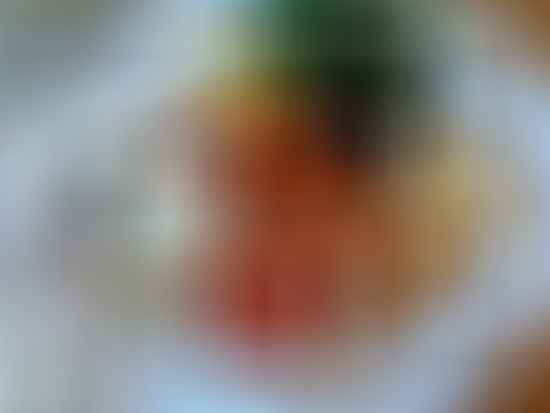 ---
#8 – Gentle Giant Café
Introduction:
They serve – brunch, cabinet, coffee, dine-in/takeout/delivery via our trusted third parties partner.
Menu Items:
Kimchi Toastie (Price $16)
Smoked Salmon (Price $24)
Roasted Mushrooms (Price $23)
Egg Benedict (Price $22)
Location:
158 Ferry Road, Christchurch, New Zealand
Contact: 033669144
Website: Website Link Here
---
#9 – Addington Coffee Co-op
Introduction:
Addington Coffee Co-op is part of a larger organisation called Liminal, formed around strong values of fair and ethical ways of doing business. They exist solely for others, as they strive to create a place of belonging for their customers, employees, and their producers in the far reaches of the globe.
In 2008, they started a business to give consumers, producers and their communities a vehicle to make the changes in their lives that they want to see in the world. Their aim was to bring those worlds closer so that they could learn from one another, not only through trade and the exchange of products, but also through sharing life together and living in the same communities.
Menu Items:
BIG HOUSE (Price $26.5)
BRUNCH BAO (Price $24.5)
EGGS ON TOAST (Price $15.9)
TOAST & SPREADS (Price $8.5)
Location: 297 LINCOLN ROADCHRISTCHURCHNEW ZEALAND
Contact: 03 943 1662
Website: Website Link Here
---
#10 – Drexels Breakfast Restaurant
Introduction:
Drexels is a breakfast institution in Christchurch and a go-to lunch destination in the heart of Riccarton's shopping district.
From day one kiwis have embraced what was then a revolutionary concept- breakfast dining. From the made on the premises Hash Browns, through to the lusciously thick Iowa Pancakes and the to die for Eggs Benedict, their loyal customers just can't get enough!
With more than ten million breakfasts served to their devoted customers, what is it that makes Drexels such an iconic part of the Christchurch dining market? Come and discover for yourself why Drexels has been an essential start to a Christchurch day for over 30 years.
Menu Items:
Crepes (Price $23.50)
Drexels' Three Egg Omelette (Price $23.50)
Gourmet Porridge (Price $16.50)
The Ultimate Sweet Treat (Price $24.90)
Location:
Westfield Mall, Rotherham Street
Riccarton, Christchurch
New Zealand.
Contact: 03 343 3403
Website: Website Link Here
---
Have a Place to Recommend?
We need your help! Do you know any other noteworthy beauty clinics or salons that deserves to be added to this list? If so, do write to us via our email at [email protected]. Tropika Club will do a review of your recommendations and update the list accordingly.
---
Meanwhile, check out Tropika Club's Ecosystem of Websites

Tropika Club Magazine – Tropika Club Magazine crafts articles on all things Singapore, but with a greater emphasis on local businesses based on our #SupportLocalSG initiative. We check out and feature local businesses of all categories, ranging from your neighbourhood hawker stalls to the aesthetic clinics in town. We also cover local content ranging from beauty, lifestyle, places, eats and what's on in SIngapore. Our Top 10 rankings include local food and service establishments based in different regions in Singapore.
Tropika Club Deals – Search for the best voucher and coupon deals. Tropika Club Deals is ideal for customers who want to discover the best deals without having to commit to a specific appointment date and time. Choose from guaranteed discounted deals in the categories of hairstyling, hair removal, facial & aesthetics, body slimming, brows & lashes, nails & makeup, massage & spa or fitness & wellness. Customers can also buy vouchers as gifts or to use for the future.