Can Herd Immunity End COVID-19?
At 7.36 p.m. Monday night, 21 December 2020, a Singapore Airlines Boeing 747 freighter touches down on. It flew in from Brussels, departing nearly a day ago. Inside, it carried the hopes for the end of the pandemic: the COVID-19 vaccines from Pfizer and BioNTech. Some experts expressed hope for achieving herd immunity through the vaccine, where vaccines can prevent the transmission from a vaccinated individual to someone else. But can herd immunity end COVID-19? Tropika Club finds out more.
---
---
What is Herd Immunity?
Herd immunity is defined as when a population is protected from a virus once a vaccination threshold is reached (vaccination being the keyword). With vaccines, our body's immune system can be trained to create antibodies that help the body defend against viruses. That's how vaccination protects people from getting the disease, interrupting the transmission of the disease.
Through herd immunity, a virus loses its ability to spread to the whole population. And since not every individual needs to be vaccinated to achieve herd immunity, vulnerable people who don't have access to the vaccines can be kept safe.
The threshold for herd immunity is different for each disease. For influenza, around 33 to 44 per cent of the population has to be vaccinated to reach the herd immunity threshold. Meanwhile, 92 to 95 per cent of the population has to be vaccinated to prevent a measles outbreak.
But some medical professionals think that herd immunity can be misleading, and prefer the term 'herd protection'. Because herd immunity doesn't actually provide immunity. It only minimises the risk that the people will come into contact with the disease.
---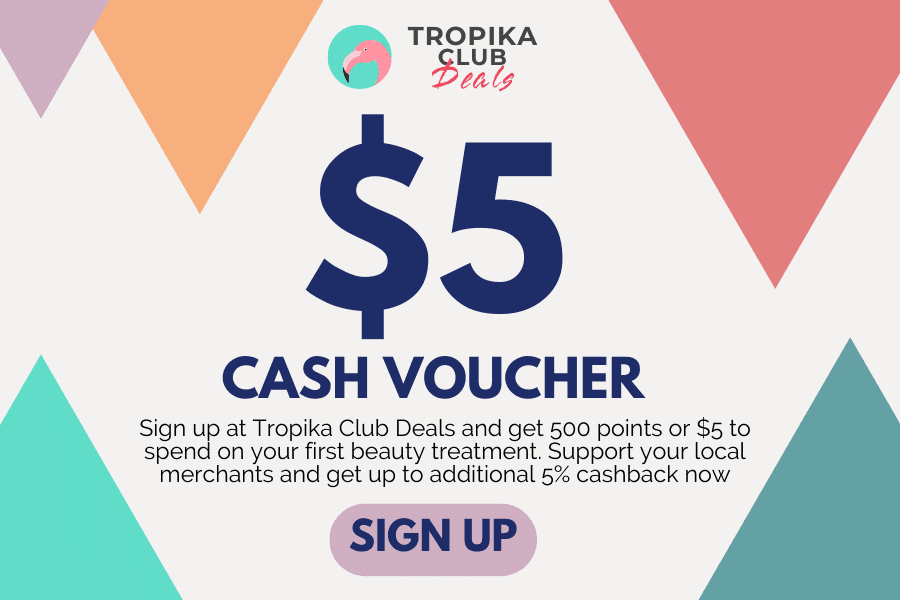 ---
For Now, Vaccination Isn't Enough
Now, there's a buzz about reaching herd immunity. Some medical experts predicted that the nation would require two-thirds of Singaporeans to be vaccinated. Meanwhile, Health Minister Gan Kim Yong indicated no specific target for immunisation coverage, even as they want to optimise vaccine take-up rates.
While vaccinations can protect Singapore from the worst of COVID-19, but small clusters can still form. Say, if we reach 70% immunisation in Singapore, there are still 30% of the population vulnerable to the disease, to which they could fall into critical conditions. Afterwards, they could be facing not only financial difficulties but become COVID-19 long haulers as well.
Besides that, the effects of the vaccines aren't immediate. The body takes time to learn how to produce the antibodies and achieve immunity. So, a person could be infected before or after vaccination, and then experience adverse symptoms of the disease.
The Pfizer-BioNTech vaccine that the Health Sciences Authority(HSA) approved is not a wonder drug that can cure us of the disease. Yes, it can drastically reduce symptoms in your lungs, where the virus causes the most damage. But it doesn't sterilise your nose — where the virus can be spread to other people.
Another consideration for herd immunity calculations is the behaviour of the population itself. Let's say, large portions of the population are vaccinated and so achieving herd immunity. But if they change their behaviour, such as ignoring social distancing, the threshold for herd immunity will again change. So, the data on herd immunity threshold can only be accurate after some time has passed. Some say that it could take as long as ten years.
The Free Rider Problem
There will be people who are sceptical of the vaccines. A poll by the Duke-NUS Medical School asked respondents if they'd get a vaccine that cost S$100. 22 per cent of respondents said that they will never be vaccinated. Another 35 per cent said they would wait and see, and pay for the vaccine if there's a need for it. Also, the HSA didn't mandate vaccinations for the COVID-19 vaccine for residents in Singapore.
So it's important to know that the 'vaccines don't save lives, but vaccination does'. Because vaccination itself isn't a complete guarantee to herd immunity.
Understanding COVID-19 Immunity Takes Time
Though there are a few things we know. We can now test for antibodies specific to COVID-19 in each individual. And there is evidence that people who got infected can develop an immune response with the first few weeks after infection.
Similar coronaviruses, like those that cause the common cold, induces immunity that lasts around a year. So some experts think it's reasonable to assume the same length of time when it comes to COVID-19 immunity.
Even so, we need more time to understand the nature of COVID-19 immunity and how long it lasts.
Herd immunity in Singapore is only the Beginning
With Singapore being a hotspot for trade and commerce in the region, COVID-19 cases in other countries will inevitably affect how we continue to deal with the disease as a nation. Singapore is already facing a technical recession, while COVID-19's effect on the people's mental health is becoming more prevalent.
It might be a while before things return to what it used to be. But, getting the vaccine, along with maintaining safe distancing and wearing a mask, will go a long way in helping us recover.
---
Meanwhile, Check Out Tropika Club's Ecosystem of Websites
Tropika Club Magazine – Tropika Club Magazine is a Singapore-based publication that features articles on a wide range of topics with a focus on local businesses and content for the region. The magazine emphasizes supporting local businesses through its #SupportLocal initiative, which includes coverage of everything from neighborhood hawker stalls to aesthetic clinics in town. In addition to highlighting local businesses, Tropika Club Magazine also covers a variety of local content, including beauty, lifestyle, places, eats, and what's on in Singapore and the Asia Pacific region.
Tropika Club Deals – Tropika Club Deals is a leading online deals and voucher shopping site in Singapore, offering amazing discounts on beauty, wellness, and fitness products and services. It's the perfect platform for customers who want to discover the best deals without having to commit to a specific appointment date and time. These deals are available at major beauty stores, facial salons, hair salons, and other brands in Singapore, with no minimum spend required. Choose from guaranteed discounted deals in the categories of hairstyling, hair removal, facial & aesthetics, body slimming, brows & lashes, nails & makeup, massage & spa or fitness & wellness. Tropika Club Deals is also ideal for customers who want to buy vouchers as gifts or to use for the future. So whether you're looking to save money on your next haircut or want to treat yourself to a relaxing massage, Tropika Club Deals has got you covered with the best voucher and coupon deals in Singapore!