Singapore's 10 Amazing Tea Houses
No Time to Read? Here's a Snappy Summary of This Article
Antea Social: A source of quality teas from the Orient. Antea Social sources their teas directly from the tea makers whenever possible, conveying stories from makers to drinkers.
Camellia茗岩 Tea Bar: A premium rock tea vendor in Singapore. Camellia茗岩 Tea Bar sells high-quality teas from Wuyi Mountains, a UNESCO World Heritage Site.
Tea Chapter: Experience the art of tea appreciation. Learn how to brew and drink tea the traditional way at this cozy teahouse.
Tea Bone Zen Mind: Relax in a tranquil setting. Sip on premium teas and admire the antique teaware and art pieces at this elegant teahouse.
Pek Sin Choon: Discover the history of tea. Visit one of the oldest tea merchants in Singapore and sample their signature blends.
Tian Fu Tea Room: Savour authentic Chinese tea and dim sum. Pair your tea with delicious dim sum dishes at this refined teahouse.
The Whimsy of Hvala: Indulge in matcha-infused delights and Instagram-worthy desserts in a whimsical Japanese-inspired setting.
Introduction
In Singapore, the blend of tradition and modernity isn't just a metaphor; it's a lifestyle. Imagine taking a break from the city's fast-paced vibrance by stepping into an oasis of calm and culture. That's exactly what you get when you walk into one of the Lion City's incredible tea houses. From time-honored establishments where the ritual of tea drinking has been perfected over generations to contemporary spots that give this age-old tradition a fresh twist, Singapore offers a variety of tea experiences that beckon both the connoisseur and the casual sipper.
---
#1 – Antea Social
Introduction:
Here at Antea Social, every palatable sip of your tea is the result of their dedication to bring you the best directly from all across the Orient.
Through their tea, they'll encourage you to slow down, embrace the present, brew a cuppa and partake in an experience that transcends mundane reality.
Amidst all the clutter in our world today, they hope that you'll find some time to reconnect with yourself and your loved ones.
Their teas are sourced directly from the tea makers whenever possible, conveying stories from makers to drinkers.
Menu Items:
Teahouse
Blood Orange Pu-erh (Price $8.50)
Rose Oolong (Price $10)
Dong Ding Oolong (Price $10)
Location: 9 Tyrwhitt Rd, Singapore 207528
Contact: 6493 0120
Website: Website Link Here
---
#2 – Camellia Tea Bar
Introduction: CAMELLIA茗岩® is a Singapore tea retailer and wholesaler that brings the accessibility of premium tea. We started off in the heart of Katong, a residential neighbourhood rich in heritage and history, strive to foster tea culture in the region. Their motto is to reintroduce traditional craft and promote the unique characteristics of every tea.
Menu Items:
Old Bush Narcissus (Price $23)
Signature Tasting Kit (Price $60)
Scarlet Robe (Price $88)
Artisanal Raw Puer Cake Tea Gift (Price $120)
Location: 86 E Coast Rd, #01-08, Singapore 428788
Contact: 8783 1993
---
---
#3 – Tian Fu Tea Room
Introduction: Discover how tea can serve as an ideal prelude or a soothing end to a delectable meal. Tian Fu Tea Room serves over 30 types of fine Chinese tea. The tea is brewed by connoisseurs who will also share the rich culture and benefits of drinking tea. There are even exquisite tea sets and limited-edition tea accessories on display at their dim sum restaurant in Singapore.
Menu Items:
Tea Room

To see more info click here
Location: 7500 Beach Rd, Singapore 199590
Contact: 6505 5724
Website: Website Link Here
---
_

Read Also:

Top 15 Best High Teas in Singapore

_
---
#4 – Tea Bone Zen Mind
Introduction: TEA BONE ZEN MIND is conceived for casual tea drinker and connoisseur alike. But casual or connoisseur, a TEA BONE ZEN MIND experience is always about beauty in taste and smell. It's about conversations, meeting people, having a dialogue, appreciating beauty.
Menu Items:
Genmaicha (HigherGrade) (Price $73)
Pu Er San Cha (Price $90)
Pu Er Tea Cake (Price $200)
French Rose Buds (Price $39)
Location: 18 Jln Lada Puteh, Singapore 228930
Contact: 6334 4212
Website: Website Link Here
---
#5 – Tea Chapter
Introduction:
Their name "茶渊" was borne from our core tenet, "茶学渊博,茶文化源远流长", which likens the profound art of tea appreciation to the abounding history of tea. In a time where the Chinese heritage slowly wanes, Tea Chapter has been devotedly pioneering a renaissance in Chinese tea culture as the largest and oldest teahouse in Singapore.
A step into the three-storey shophouse invites you into a cosy haven quite unlike any other. Its oriental charm borrows from elegant Eastern furnishings and the subtle smell of tea, gently brewing way. It is a place for all to experience the finest handpicked teas, whether you are a tea aficionado, looking to reconnect with your Chinese roots or seeking a relaxation retreat in our tranquil sanctum.
With the expertise of our various Tea Artists, carefully curated pairings and sincere hospitality, Tea Chapter upholds the promise to beckon new chapters in the traditional art of Chinese tea making.
Menu Items:
Tea House (Price $9 per person)

To see the menu click here
Location: 9 Neil Rd, Singapore 088808
Contact: 6226 1175
Website: Website Link Here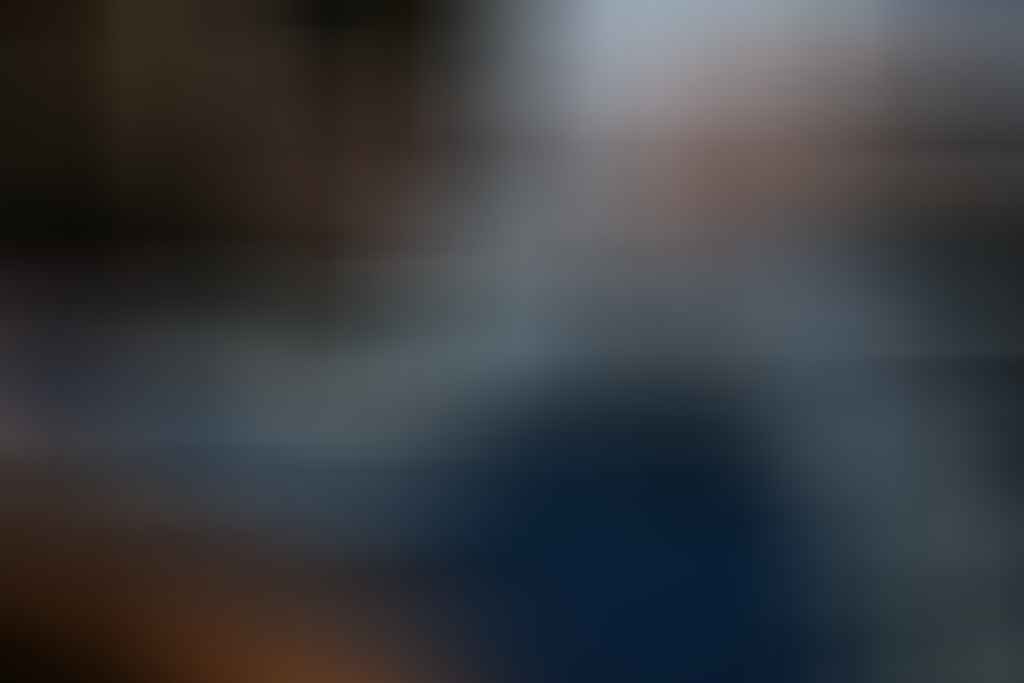 ---
---
#6 – Hvala
Introduction:
Here at Hvala, they aspire to create a platform for the modern-day Picasso and Hemingway to gather. A place for conversations and tea, they are proud and excited to invigorate your artistic, intellectual and flavour tastebuds all at once.
From curated galleries to the selection of choice tea, they bring to you a story of pursuit — a pursuit o f extraordinariness and forward-thinking.
Menu Items:
Tea Latte (Price $5.8)
Loose Leaves

To see the menu click here

Tea Powder

To see the menu click here
Location:
CHIJMES | 12noon — 9.30pm daily | last order at 9.20pm
111 Somerset | 12noon — 9.30pm daily | last order at 9.20pm
Craig Road | 12noon — 9.30pm daily | last order at 9.20pm
Beach Road | 12noon — 8.30pm open Wednesday to Monday, closed on Tuesday | last order at 8.20pm (takeaway-only outlet)
Takashimaya | 1030am — 9.30pm Sunday to Thursday, 11am — 9.30pm Friday & Saturday | last order at 9.20pm
Contact: [email protected]
Website: Website Link Here
---
#7 – Yixing Xuan Teahouse
Introduction:
At Yixing Xuan Teahouse, they take pride in providing an elegant one-stop haven for the thirsty adventurer. Vincent Low, a former banker, founded this Teahouse in 1989. Back then, he was an avid coffee aficionado until a friend introduced him to the joys of appreciating Chinese tea. Realizing he needed a life change, Vincent headed off to China and Taiwan to study tea and, since then, has never looked back.
Like her father before her, Charlene joined the banking industry after graduation. Nine years later, she realized that banking wasn't her cup of tea and following in her father's footsteps, joined him in spreading the joys of tea appreciation.
Today, Father and Daughter team take turns conducting the internationally popular Tea Appreciation workshops. They will show you the joy and beauty of brewing and enjoying an exquisite pot of tea, and educating you on the plethora of benefits that comes with drinking tea.
Menu Items:
Tea Drinking
Basic Teas

To see the menu click here

Premium Teas

To see the menu click here
Location: 78 Tg Pagar Rd, Singapore 088499
Contact: 6224 6961
Website: Website Link Here
---
#8 – SILK Tea Bar
Introduction:
Silk Tea Bar is a modern tea bar located on the bustling Sago Street in Chinatown, Singapore. It's tucked away on the second floor of a shophouse, providing a tranquil space for tea lovers. The tea bar was established by Melody Teo and Xian Tan, who wanted to make Chinese tea-drinking appealing to younger generations.
Silk Tea Bar offers Session Brews with different progressive brews and Single Brews with a choice of hot or cold brew. They use natural spring water for their tea services and serve their teas in elegant traditional wares. The menu is lean and curated to capture interest, with accessible single-origin varietals accompanied by simple tasting notes.
The founders have created a peaceful drinking space where the subtleties of tea can be savored. They've opted to forgo stuffy formalities in favor of a more casual setup. The tea bar is a great place to unwind after a hectic day of work, with its wide range of teas and relaxing atmosphere.
Menu Items:
Menu and selection of teas changes regularly
Location: 26A Sago St, Singapore 059021
Website: Website Link Here
---
#9 – Pek Sin Choon
Introduction:
Pek Sin Choon Pte Ltd is a Singapore-based tea merchant located along Mosque Street in the Chinatown heritage district.
Founded in 1925, the near century-old company has since established itself as the foremost purveyor of premium Chinese tea in the city-state. Pek Sin Choon supplies tea to over 80 percent of the Bak Kut Teh market segment, making tea an integral component of this unique culinary culture.
Today, the company is helmed by fourth generation descendent and tea man Peh Ching Her, better known as Kenry Peh. The company continues to source, blend and roast tea the traditional way. Each pack of tea is painstakingly packed by hand in-store.
Menu Items:
Location: 36 Mosque St, Singapore 059514
Contact: 6323 3238
Website: Website Link Here
---
#10 – Phoenix Hill Tea Merchant
Introduction:
Phoenix Hill Tea Merchant is a tea and coffee merchant located at 52 Joo Chiat Place, Singapore. They specialize in ChaoShan Gongfu Cha and carry a full range of Dancong Oolong Tea, other Chinese Tea Leaves, and tea accessories.
Unlike other teahouses that import their tea from third parties, Phoenix Hill Tea Merchant achieved its moniker from the place where their tea plantation is located: Phoenix Hill in the Guangdong province. The owners are known for their friendliness and readiness to share their experiences over a tea sampling session.
Menu Items:
To know more about their items click here
Location: 52 Joo Chiat Pl, Singapore 427776
Contact: 6348 7172
Website: Website Link Here
Conclusion
In the bustling city of Singapore, where the pace of life can be hectic, finding a serene oasis to unwind and enjoy a cup of tea is a true luxury. Singapore's tea houses offer a delightful escape from the urban hustle and bustle, inviting you to savor the nuances of tea in various forms and flavors. As Tropika Club Magazine, we've had the privilege of exploring these tea houses and are excited to share our perspective on these gems. So, if you're a tea enthusiast or simply looking for a cozy spot to relax and enjoy some quality brews, be sure to explore these 10 amazing tea houses in Singapore. They offer not just tea but a journey through the diverse and fascinating world of tea culture, right here in the heart of the Lion City. Your taste buds and your soul will thank you for it.
Frequently Asked Questions (FAQ)
Q: What are some other popular tea houses in Singapore?
A: There are many other tea houses in Singapore that offer a unique tea experience.
Q. Are there any tea houses that offer tea tasting sessions?
A. Yes, many tea houses in Singapore offer tea tasting sessions for their customers.
Q. What is the price range for the teas in these tea houses?
A. The price range varies depending on the type of tea and the tea house.
Q. Are there any tea houses that offer vegan or gluten-free options?
A: Yes, several tea houses in Singapore cater to dietary restrictions such as vegan or gluten-free diets.
Q: Do these tea houses offer delivery services?
A: Some of these tea houses offer delivery services, but it's best to check their websites for specific details.
---
Have a Place to Recommend?
Your contribution is valuable to us! Are there any outstanding businesses that you believe should be added to our list? If so, please send your recommendations to us at [email protected]. Tropika Club will review your suggestions and update the list accordingly. Thank you for your help in making our list of businesses as comprehensive and accurate as possible.
---
Meanwhile, Check out Tropika Club's Ecosystem of Websites
Tropika Club Magazine – Tropika Club Magazine is a Singapore-based publication that features articles on a wide range of topics with a focus on local businesses and content for the region. The magazine emphasizes supporting local businesses through its #SupportLocal initiative, which includes coverage of everything from neighborhood hawker stalls to aesthetic clinics in town. In addition to highlighting local businesses, Tropika Club Magazine also covers a variety of local content, including beauty, lifestyle, places, eats, and what's on in Singapore and the Asia Pacific region.
Tropika Club Deals – Tropika Club Deals is a leading online deals and voucher shopping site in Singapore, offering amazing discounts on beauty, wellness, and fitness products and services. It's the perfect platform for customers who want to discover the best deals without having to commit to a specific appointment date and time. These deals are available at major beauty stores, facial salons, hair salons, and other brands in Singapore, with no minimum spend required. Choose from guaranteed discounted deals in the categories of hairstyling, hair removal, facial & aesthetics, body slimming, brows & lashes, nails & makeup, massage & spa or fitness & wellness. Tropika Club Deals is also ideal for customers who want to buy vouchers as gifts or to use for the future. So whether you're looking to save money on your next haircut or want to treat yourself to a relaxing massage, Tropika Club Deals has got you covered with the best voucher and coupon deals in Singapore!