Top 10 Best Spin Classes in Melbourne Australia
Melbourne, Australia is a great city for fitness lovers. With so many different types of exercise to choose from, it can be hard to know where to start. One of the most popular forms of exercise in Melbourne is spin classes. Spin classes are a great way to get your heart rate up and tone your muscles. In this article, we will take a look at the top ten best spin classes that can be found in Melbourne.
---
#1 – Sprinnt
Introduction:
Sprinnt, is live online and in-studio spin classes brand. They hire spin bikes and deliver our spin bikes to members houses and run a joined in-studio and live online spin classes. They pride ourselves for getting our members fit, healthy and connected from home, work and studio, with a highly professional, fun and safe approach.
The service includes in-studio and online live spin classes that anyone from anywhere in Australia can access live from home and/or in the studio. Members ride together by choosing any class on timetable, themed spin classes, internally coached instructors, world best commercial spin bikes, simple click and book a class and a spin bike system and custom-designed studio all combine to produce an inspiring spin class experience that's hard to beat.
They deliver our commercial spin bikes to members houses within 24 hours from signing up, setting them up, connecting them to the studio, conducting one on one coaching with them and getting them to ride and connect to the studio to any of their live spin classes.
Location:
537 Riversdale Rd Camberwell, VIC
Contact: +61 03 9077 6972
Website: Website Link Here
---
#2 – Bodhi and Ride
Introduction:
A dark, safe and immersive studio fitted with a production quality light and sound system and high tech bikes where they RIDE to the beat of the music.
They've revolutionised traditional spin and created an exhilarating full body cardio workout on a bike like no other.
They take things to the next level with their one-of-a-kind class structure. Each RIDE follows their RIDE Method which utilises High Intensity Cardio Training.
Their RIDES push you with fast choreography to spike the heart rate, epic climbs for maximum resistance, dedicated upper body tracks for a full body burn, light jogs to pull it back when needed and a moment of mindfulness – their signature Bodhi Track!
If you're yet to experience it for yourself, it's time to get yourself on the bike. Go on… what are you waiting for?! They can't wait for your Bodhi & Ride journey to begin.
Location:
8 Goldie Pl, Melbourne, VIC 3000, Australia
Contact: Only from Instagram or Facebook direct message.
Website: Website Link Here
---
---
#3 – Cycle Collective
Introduction:
They train inside to get fitter and more confident.
Whether you are a bike rider, triathlete, rower, runner, cross training or you are looking to improve fitness and lose weight – you are welcome! The Cycle Collective Training method is suitable for everyone at all fitness levels. They use measured zones and RPM (Cadence) to ensure your effort and intensity is right for you, to improve. Indoor bike sessions ae time effective, challenging, motivating and fun. Using tailored & accurate training zones, you ride at your personal fitness level but do it in group. They make training efficient and effective taking the guess work out of your fitness improvements.
Classes are colour coded, programmed using science and delivered to give you the outcome you are looking for. If you are competitive, in any way against yourself or against others, their (opt in/out) leaderboard that will keep you focused and motivated to continually improve. Instantly see your performance and celebrate hitting your personal milestones.
Using their software, receive emailed ride stats after your done and track your sessions over time to see how far you have come!
Location:
RICHMOND, 359 BRIDGE RD, RICHMOND, VICTORIA 3121
Contact: +64 03 99961757
Website: Website Link Here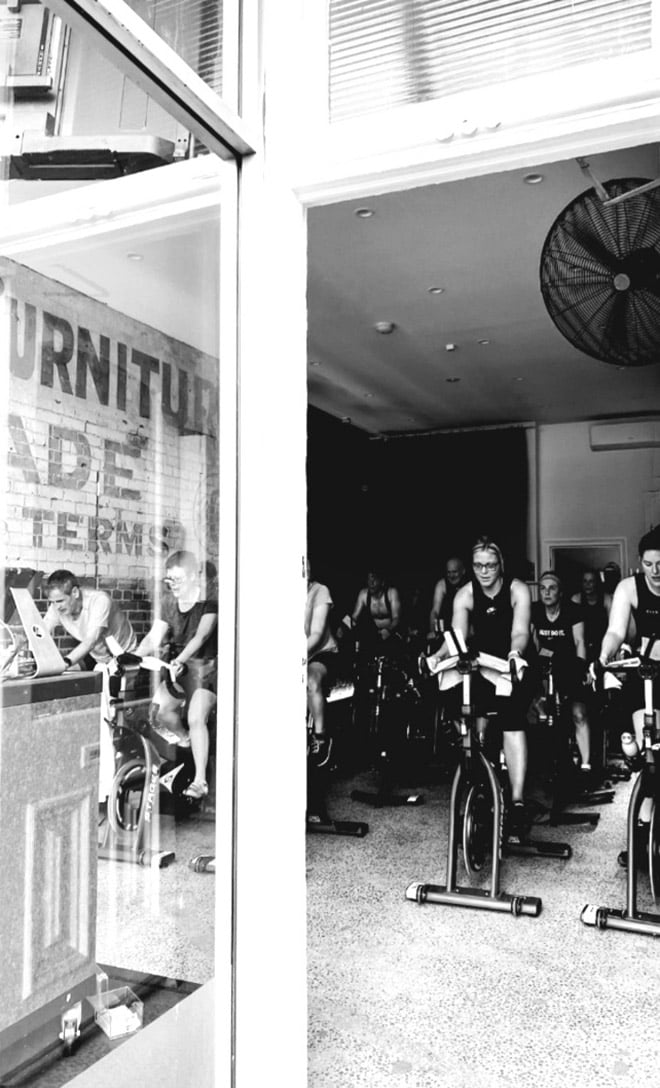 ---
---
#4 – Crunch Fitness Mentone
Introduction:
They have a No Judgments philosophy here. It's their Monday-thru-every-day mantra. A simple philosophy that drives us to create a community and a gym for all. No judgments means room for everyone, regardless of shape, size, age, race, gender or fitness level. No matter your workout of choice, they want you to feel good while reaching your goals.
Their gyms have an easy vibe to them, they're massive, designed to offer you more variety and space to keep you motivated. They set low membership prices with no lock-in contracts to suit all budgets so there's no barriers to making fitness a lifestyle.
Their teams are prep'd to cheer you on and help inspire you every day – it's up to you how to 'perspire' for your goals; but you'll always be praised for every step you make!
Location:
3-23 Nepean Highway, Mentone VIC 3194
Contact: +64 03 8692 8101
Website: Website Link Here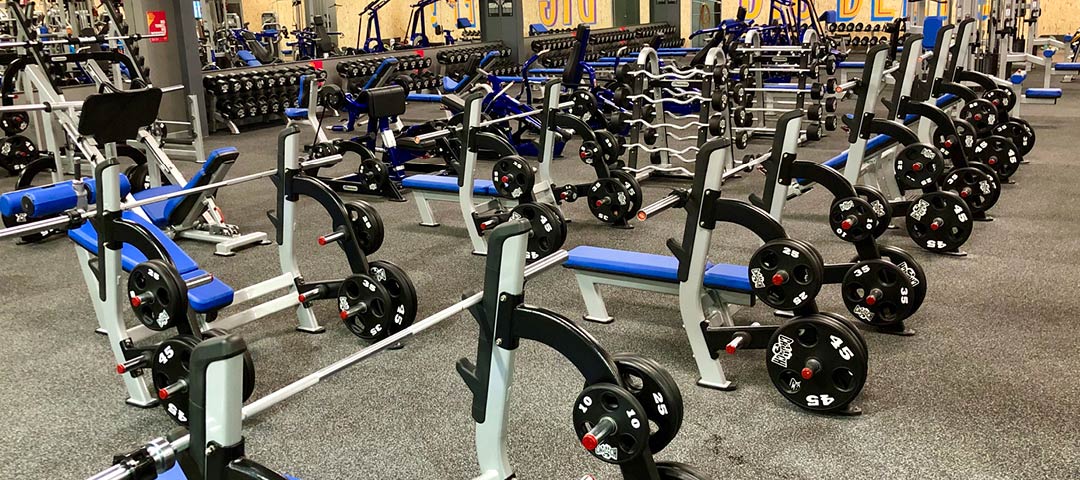 ---
#5 – Moonee Valley Health and Fitness
Introduction:
Moonee Valley Health and Fitness (MVFit) is a family-run business that has been part of Melbourne's health and fitness industry since 2004.
Owner Russell, initially started as an in-home and mobile personal training service all those years ago (over 16 years) and has now grown MVFit into a great team of health and fitness professionals that are experts in their respective fields.
They are one of the first multi-disciplinary healthcare services in Melbourne to combine a fully-integrated model of care (including Personal Training, Exercise Physiology, Physiotherapy, Clinical Pilates and Massage Therapy.
Their aim is to help give you a fresh start towards living a healthier lifestyle and make sure you get confidence you deserve.
All their team of trainers are university qualified exercise professionals, and MVFit has now grown into one of the top rated personal training studio, exercise physiology gym and clinical pilates clinic in Melbourne, VIC.
They'd love for you to become part of their health community working together to achieve your health, wellness, fitness and recovery goals.
Location:
378 Mt Alexander Rd, Travancore VIC 3032, Australia
Contact: +64 03 9996-0790
Website: Website Link Here
---
#6 – United Ride
Introduction:
These are the heart and soul of their community, where pre and post-class chats are as important as the ride itself.
They're a rhythm-riding studio. That means every music track is carefully picked for its tempo. And their trainers take pride in crafting unique mood journeys with each new playlist. They ride in sync, on the beat, and love a good bit of choreography – arms only, since their feet are busy pedaling.
They also believe in the unrestrained cheer. Let the energy of your fellow riders help you find your hidden reserves and carry you to the finish line.
Location & Address: 1/110 Swan St, Richmond VIC 3121, Australia
Contact: +61 476 868 946
Website: Website Link Here
---
Read Also:

Top 14 Best Spin Classes in Singapore

_ 
---
#7 – Sweatmaster Health & Fitness
Introduction: Their Trainers are all enthusiastic and motivated people and most importantly love their jobs and helping others achieve goals. Their sessions allow you to have a tailored program to suit you, target the areas you want to change, and increase your fitness level. A personalized approach that improves your technique with your exercises to maximize your results.
Sweatmaster Health & Fitness is your complete package for health, fitness, and the lifestyle you always wanted. Their vision is to be the premier health and wellness facility providing a fitness center for the whole health and well-being of their community. They will be known for exceptional member experience, with the highest quality fitness services.
Location & Address: 587 Hampton St, Melbourne VIC 3188, Australia
Contact: +61 407 512 708
Website: Website Link Here
---
#8 – Rise Nation Australia
Introduction: Rise Nation is more than just a workout: it's a movement. Founder and renowned LA trainer Jason Walsh established the workout in an effort to counter the injuries that his clients were frequently sustaining from some of the other leading workouts. Jason's vision was to provide people with a workout that was not only effective but also efficient and fun.
Location & Address: 299 Toorak Road The Como Shop 5 ( under cinema Melbourne, 299 Toorak Rd, South Yarra VIC 3141, Australia
Contact: +61 422 871 509
Website: Website Link Here
---
#9 – Push! Fitness Docklands
Introduction: Established in 2016, Push! Fitness Docklands is located in The ANZ Centre at 833 Collins St, Docklands. Owned and operated by The Push Group Pty. Ltd., the fitness center is spread over 2000 sqm of premium space overlooking Melbourne's Yarra River and Marina. The gym is world class; loaded with the best new equipment on the market from Life Fitness, Hammer Strength, and Iron Edge. Push! Fitness was recently recognized as an Official Hammer Strength Training Centre. In June 2021, The Push Group opened the first Push! Pilates Studio; is a beautiful space with 7 reformers and other professional Pilates Equipment. The Push! Fitness and Pilates complex has 4 studios (Boxing, Yoga, Spinning, Reformer), personal training, changerooms, lockers and more.
Location & Address: The ANZ Centre, 2P/833 Collins St, Docklands VIC 3008, Australia
Contact: +61 3 8621 8300
Website: Website Link Here
---
#10 – Kaya Health Clubs Melbourne CBD
Introduction:
You feel KAYA as soon as you enter their calm and serene facilities, found at multiple convenient locations across Melbourne. They have stripped back the ego, the pressure, and the distractions, and created a sanctuary to fit within your busy lifestyle.
KAYA Health Clubs offer a range of restorative therapeutic options to complement their range of holistic health and fitness options. Experience relaxation and fulfillment, every time you walk through the door. Whether to attend one of their over 350 classes in Melbourne – Yoga, Pilates, Barre, or Spinning or to use their modern cardio and weights equipment, their members learn the meaning of KAYA every time they walk through their doors.
Enhance your physical and mental well-being, at KAYA Health Clubs.
Location & Address: Emporium Melbourne, 287 Lonsdale St, Melbourne VIC 3000, Australia
Contact: +61 3 9090 1050
Website: Website Link Here
---
Have a Place to Recommend?
Your contribution is valuable to us! Are there any outstanding businesses that you believe should be added to our list? If so, please send your recommendations to us at [email protected]. Tropika Club will review your suggestions and update the list accordingly. Thank you for your help in making our list of businesses as comprehensive and accurate as possible.
---
Meanwhile, Check out Tropika Club's Ecosystem of Websites
Tropika Club Magazine – Tropika Club Magazine is a Singapore-based publication that features articles on a wide range of topics with a focus on local businesses and content for the region. The magazine emphasizes supporting local businesses through its #SupportLocal initiative, which includes coverage of everything from neighborhood hawker stalls to aesthetic clinics in town. In addition to highlighting local businesses, Tropika Club Magazine also covers a variety of local content, including beauty, lifestyle, places, eats, and what's on in Singapore and the Asia Pacific region.
Tropika Club Deals – Tropika Club Deals is a leading online deals and voucher shopping site in Singapore, offering amazing discounts on beauty, wellness, and fitness products and services. It's the perfect platform for customers who want to discover the best deals without having to commit to a specific appointment date and time. These deals are available at major beauty stores, facial salons, hair salons, and other brands in Singapore, with no minimum spend required. Choose from guaranteed discounted deals in the categories of hairstyling, hair removal, facial & aesthetics, body slimming, brows & lashes, nails & makeup, massage & spa or fitness & wellness. Tropika Club Deals is also ideal for customers who want to buy vouchers as gifts or to use for the future. So whether you're looking to save money on your next haircut or want to treat yourself to a relaxing massage, Tropika Club Deals has got you covered with the best voucher and coupon deals in Singapore!