Top 10 Best Argan Oils in Singapore
Argan oil is a centuries-old Moroccan staple, adored for its nutty flavours. It's derived from the kernels of the argan tree, which is native to Morocco. Today, it's prized for its wealth in antioxidants, vitamins, and minerals. When used on your hair, its abundance of essential fatty acids, vitamin E, and antioxidants restores the bounce and shine to your hair. From the dinner plate to your scalp, discover the incredible benefits of these Top 10 Best Argan Oils in Singapore, brought to you by Tropika Club. 
---
1. Giovanni 2chic Brazilian Keratin and Argan Oil Ultra Sleek Shampoo
Description: Smooth every strand of your hair with Brazilian Phyto-Keratin and Moroccan Argan Oil in this shampoo. It can reduce frizz and promises long-lasting moisture, give you glossy, ultra-sleek hair. Lauryl and laureth sulfate-free, it's suitable for all hair types too, even for colour-treated hair.
How to Use:
To maintain sleek, silken hair, use daily.
Pricing: $15.90 for 250ml
Where to Find: Watsons
---
2. BRIOGEO Rosarco Milk™ Reparative Leave-In Conditioning Spray
Description: Let this ultra-lightweight leave-in conditioning spray restore your hair's strength, moisture, softness as it fortifies it against heat. The non-greasy formula blends argan oil with rosehip oil and coconut oil, sealing the hair cuticles. That locks in moisture, reduce frizz, and replenishes its shine, free of product buildup.
It's vegan and cruelty-free. 96% naturally-derived, this spray is also free from Gluten, Silicones, Sulfates, Parabens, Phthalates, DEA and Synthetic Dyes.
How to Use:
Can be used with wet or dry hair. Spray on clean hair, and focus from the mid-length to the ends of your hair.
Then, air-dry or blow-dry and style as usual.
Pricing: $32 for 113ml
Where to Find: Sephora
View this post on Instagram
---
3. Original & Mineral Seven Day Miracle' Moisture Hair Masque
Description: Let the 'Seven Day Miracle' Moisture Hair Masque from Original & Mineral fix your damaged hair. Their potent formula combines cold-pressed, certified organic argan oil and macadamia seed oil. It fortifies your hair strands from root to tip, all the while nourishing and hydrating your hair. Let your weakened, brittle hair rediscover radiance and vitality. What's more, there's sweet vanilla bean fragrance, so you'll only be leaving with fresh, fragrant locks.
How to Use:
Apply masque on clean, damp hair.
Leave on for around two minutes.
Rinse thoroughly and style. Can be used weekly.
Pricing: $48.5 for 250ml
Where to Find: LookFantastic
View this post on Instagram
---
4. Kiehl's Smoothing Oil-Infused Shampoo
Description: Get supple, flowing hair without removing natural oils in your hair with the Kiehl's Smoothing Oil-Infused Shampoo. This shampoo is a hair treatment that reduces frizz and smoothens hair cuticles. Combining argan oil with babassu oil from Brazilian palm trees, it gives your hair the shine it deserves, along with a cosy, woodsy fragrance.
How to Use:
Wet hair, and massage a small amount of shampoo on your scalp.
Rinse with warm water.
Rinse thoroughly with water if shampoo comes into contact with your eyes.
Pricing: $41 for 250ml
Where to Find: Kiehl's
---
---
5. Vernon Francois Pure~Fro® Loc and Twist Holding Wax
Description: Achieve gleaming locs, twists, and braids that lasts with the Vernon Francois Pure~Fro® Loc and Twist Holding Wax. The wax enhances hair growth as it strengthens it. As it moisturises your hair, it can hold braided, loced, and twisted hairstyles as well. Tame your flyaways and have soft, flake-free hair, complete with the refreshing scent of earl grey and cucumber.
How to Use:
Rub a pea-sized amount in between your thumb and first two fingers.
Apply to your roots.
Then loc, twist and braid away.
Pricing: $25 for 175ml
Where to Find: Sephora
6. OGX Organix Renewing Argan Oil Of Morocco Conditioner
Description: Let the centuries-old history of argan oil as an ingredient nourish your hair. Rich in vitamin E and antioxidants, it penetrates the hair shaft to restore the hair's suppleness and radiance, as well as strengthening it. This product of southwest Morocco can protect your hair from styling heat and ultraviolet damage too.
How to Use:
After shampooing your hair, apply generous amounts of conditioner to your hair.
Then, rinse thoroughly. Best used with other OGX products.
Pricing: $16.9 for 375ml
Where to Find: Watsons
View this post on Instagram
---
---
7. Pura d'or Original Gold Label Anti-Hair Thinning Shampoo
Description: The shampoo fortifies the benefits of argan oil with biotin, B vitamin complex and a host of other clinically-proven natural ingredients. Defend against hair loss and chronic hair conditions with a shampoo that's free of harsh chemicals.
Pura D'or Original Gold Label Anti-Hair Thinning Shampoo utilises ingredients that maximises absorption. That's how it nourishes and heals your hair follicles as it reverses its damage. With continued use, you can prevent further loss of hair. Safe to use every day.
How to Use:
Wet hair before applying.
Work shampoo to form a lush lather.
Leave the shampoo on for two minutes. This allows the full absorption of the ingredients.
Use for 3 months to achieve the best results.
Pricing: $75.9 for 473ml
Where to Find: Lazada
---
8. Alba Botanica Real Repair Cocoa Butter Hawaiian Deep Conditioning Minute Mask
Description: The moisturising power of argan oil is further enhanced with cocoa butter and plant-sourced keratin in this hair mask. Condition, strengthen, and nourish each strand of your with 100% vegetarian ingredients. You can find no harsh sulfates, phthalates, or synthetic fragrances in this hair mask.
How to Use:
Wash hair before applying.
After applying, comb the hair mask gently through wet hair.
Leave on for 2 to 5 minutes.
Rinse afterwards. Use once weekly.
Pricing: $12.49 for 5.5oz
Where to Find: Amazon
View this post on Instagram
---
9. Melvita Organic Argan Oil
Description: Give your hair a dazzling shine. The controlled extraction process ensures an abundance of active ingredients, such as omega 9, omega 6 and sterols. Besides your hair, this cold-pressed organic oil can also defend against ageing, healing your skin and boosting its firmness.
Made with 100% natural-origin ingredients, 99% of which are from organic farming. Expect no artificial colours, chemical solvents, preservatives.
How to Use:
Can be used on face, body, hair and nails.
Gently massage oil on the desired area for complete absorption.
Pricing: $52 for 50ml
Where to Find: Melvita
View this post on Instagram
---
10. L'Occitane en Provence Shea Fabulous Oil
Description: Rejuvenate with the glorious combination of two rare plant oils from Africa – baobab and desert date palm. It moisturises, protects, and softens your body and hair. With a dry-finish formula, your body can easily absorb the oil without any greasy film afterwards. You'll be left with satin, silky skin and hair, complete with a delicate fragrance.
How to Use: Apply when needed on your hair, body, nails, or hand.
Pricing: $55 for 100ml
Where to Find: L'Occitane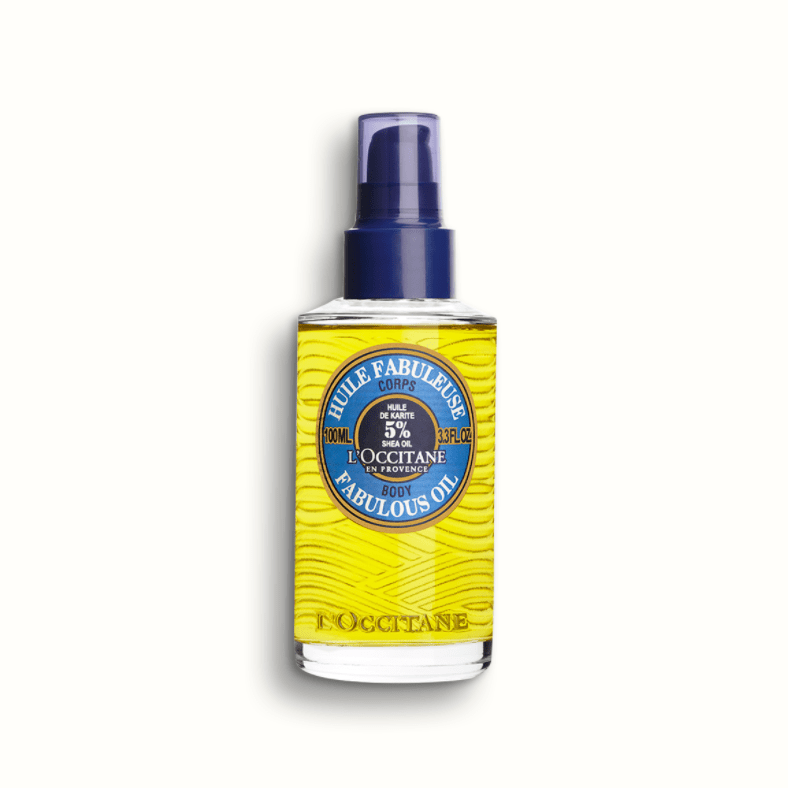 ---
Got a Product to Suggest?
We need your assistance! Do you have a great experience with any products that fall into this category and would like to recommend for them to be listed? If so, do write to us via our email. Tropika Club will do a review of your recommendations and update the list accordingly.
Meanwhile, check out Tropika Club's Ecosystem of Websites

Tropika Club Magazine – Tropika Club Magazine crafts articles on all things Singapore, but with a greater emphasis on local businesses based on our #SupportLocalSG initiative. We check out and feature local businesses of all categories, ranging from your neighbourhood hawker stalls to the aesthetic clinics in town. We also cover local content ranging from beauty, lifestyle, places, eats and what's on in SIngapore. Our Top 10 rankings include local food and service establishments based in different regions in Singapore.
Tropika Club Deals – Search for the best voucher and coupon deals. Tropika Club Deals is ideal for customers who want to discover the best deals without having to commit to a specific appointment date and time. Choose from guaranteed discounted deals in the categories of hairstyling, hair removal, facial & aesthetics, body slimming, brows & lashes, nails & makeup, massage & spa or fitness & wellness. Customers can also buy vouchers as gifts or to use for the future.