Top 10 Best Eats at Golden Mile Food Centre
Golden Mile is genuinely a bonanza to a wide variety of delightful food choices. With such a wide variety of impressive stalls to pick from, it's safe to state that you may have been spoiled for option on a couple of events. Well, worry not due to the fact that we're here to help you out! Presenting the top 10 best food stalls you must attempt at Golden Mile Food Centre! With a lot delicious and delightful food to introduce, let's get this checklist began!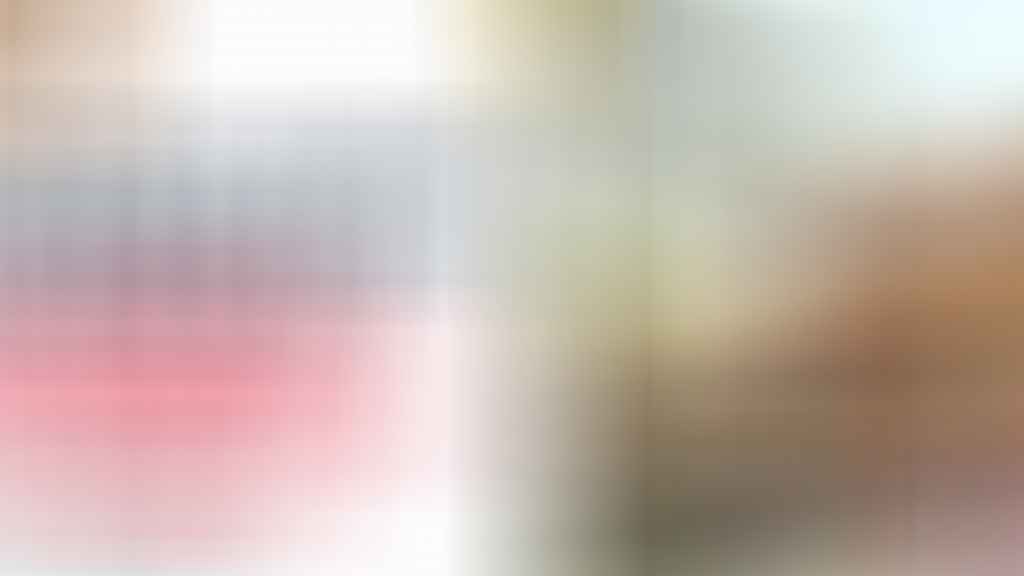 ---
#1 – Hainan Hokkien Mee
Introduction: Hainan Fried Hokkien Prawn Mee is a common stall selling fried hokkien mee. This plate of fried hokkien mee comes with prawns and sotong slices cooked in a wok of yellow noodles, mee hoon, bean sprouts and eggs. The sotong slices are soft and the prawns are decent. The mixture of fried yellow noodles and mee hoon is bouncy and has a pleasant texture. Served on the sides are a piece of green lime and some chopped red chilli with a nice dried shrimp flavoured sambal.
Menu Items:
Fried Hokkien Prawn Mee (Price $5.00-$10.00)
Location: 505, Beach Road #B1-34 Golden Mile Food Center , S(199583)
Contact: +65 6294 6798
Website: https://www.whyq.sg/golden-mile-food-centre/fried-hokkien-prawn-mee-b1-34
---
#2 – Golden Mile Special Yong Tau Foo
Introduction: Yong Tau Foo ingredients on display consisted of normal Yong Tau Foo ingredients. If you are a fan of Yong Tau Foo, you would notice the vendors bar offered a limited selection compared to others. But what made its awesome was that the ingredients were all so fresh. You can expect to pay $0.40 for a minimum of 8 ingredients, $0.50 for cuttlefish and $0.50 for bee hoon. This is an awesome price! Because of these reasons, enough food is rarely lacking. It's also popular at this particular location because of the low price and low wait time. By taking a while, you will have to wait for about 25 minutes to 45 minutes.
Menu Items:
Yong Tau Foo (Price $5.00 onwards + 0.50 for additional ingredients)
Location: 505, Beach Road #B1-44 Golden Mile Food Center , S(199583)
Contact: No contact
Website:https://www.burpple.com/golden-mile-special-yong-tau-foo
---
---
#3 – Yew Chuan Claypot Rice
Introduction: Yew Chuan Claypot Rice is one of the most popular stalls at Golden Mile Food Center. It ticks all the right boxes of a good traditional claypot chicken rice, using freshly cooked ingredients and finishing over a charcoal grill. Your wait time is at least 30 minutes but you would not know it because customers are standing at their respective tables. The easiest ordering procedure is to create a booth first (which is not easy at peak times), go to the stall, make your order, pay, and inform them of your booth number. Your cooked meals will be delivered to your seat (it's due to the current lengthened time in receiving food). The bottom layer of rice was overcooked, however it doesn't pose any issues. The layer of rice just above it was shaved perfectly until finally a thick brown crust covered it, offering a rugged crunch and wonderfully nutty taste. Just spit out the burnt part of the rice on the bottom of clay pot.
Menu Items:
Claypot Chicken Rice (Price $12/$18/$24/$30 – Individual portion $5.00)
Oyster Sauce Vegetable (Price $5- $7)
Location: 505, Beach Road #01-73 Golden Mile Food Center , S(199583)
Contact: +65 9137 5661
Website: https://www.misstamchiak.com/yew-chuan-claypot-rice/
---
Read Also:

Top 10 Best White Rice & Jasmine Rice in Singapore
---
#4 – Wedang
Introduction:
Forget extensive menus and that dizzying array of options you get when dining out – when you visit a seemingly ordinary hawker stall like Wedang and notice it puts out no more than five dishes (sometimes less, depending on availability) and yet, has a Bib Gourmand award, you'll see why owner Azman Kamis is a confident believer in quality, not quantity. After leaving his job at the Port of Singapore Authority (PSA) in 2003, Mr Kamis, now in his late 50s, entered the F&B business by starting a small coffee shop stall and selling tahu goreng and epok-epok. In 2004, cousin Anuar Arshad, who sold satay in Golden Mile Food Centre, taught him all he needed to know about running a satay business and in 2005, Mr Kamis took over the reins. That's how Wedang was born: in 2005 and in Golden Mile Food Centre, #B1-28. "Wedang is an Indonesian term for 'drink', but in the local context of Singapore (particularly Singaporean Javanese), it's used to refer to tea breaks or coffee time. It's a word that's used to encourage people to take a breather and enjoy some food and drinks," explains Mr Kamis.
Dishes like the gado gado, tahu goreng, and satay caught the attention of Michelin inspectors.
"In my opinion, good satay is mostly about the cut of meat that's used. That's how and where the texture differentiates," says Mr Kamis.
The gado gado – which comes with fried tofu, tempeh, potatoes, and keropok – and satay creations both feature the same thick, savoury-sweet peanut gravy that serves as a dipping sauce. "As for our tahu goreng, we only use fresh tofu. I think that's the key ingredient to making excellent tahu goreng," says Mr Kamis. He also adds that those who prefer their tahu goreng spicier may ask for more chilli padi to be added to the gravy
Menu Items:
Mee Rebus (Price $3.50)
Satay (Price $0.70 each)
Mee Soto (Price $3.50)
Gado Gado (Price $3.50)
Location: 505, Beach Road #B1-19 Golden Mile Food Center , S(199583)
Contact: No contact
Website: https://guide.michelin.com/sg/en/article/features/behind-the-bib-wedang
---
#5 – Chef Choo Signature
Introduction: This is probably the best pasta we ever had in a hawker centre! Chef Choo Signature is a western food stall at Golden Mile Food Centre (#B1-45) and it is helmed by Chef Choo, a former chef at five-star hotels such as Regent and Grand Hyatt. We decided to try the daily special: Japanese Scallops Fettuccine with Spicy White Wine Garlic Sauce ($12.90). The fettuccine is al dente and each strand of pasta is thoroughly coated in the rich and garlicky white wine sauce. The flavour and aroma are on point and the scallops are plump and fresh. The portion is quite generous as well.
Menu Items:
Spaghetti Carbonara (Price $5.50)
Sizzling Seafood Spaghetti (Price $6.90)
Spaghetti Alio Olio (Price $4.50)
Chicken Chop (Price $4.90)
And many more.
Location: 505, Beach Road #B1-45 Golden Mile Food Center , S(199583)
Contact: E-mail: [email protected]
Website: https://chef-choo-signature.business.site/?hl=en-GB
---
---
#6 – Ashes Burnnit
Introduction: The menu at Ashes Burnnit offers a wide variety of meals, including mac and cheese, burgers, and others. A single burger features two patties, which are partially smashed when cooked to help the burger keep its juicy texture and charred crust. You won't miss Ashes Burnnit at Golden Mile Food Center because at this burger stall, you'll always remember their exciting live playlist. Their positive attitude extends to the staff members, so don't be intimidated to speak your mind.
Menu Items:
Ashes Smash Burger (Price $5.90 – $8.40)
Pulled Brisket Burger (Price $7.50 – $10.00)
Triple Mushroom Burger (Price $8.00 – $10.50)
Fried Fish Burger (Price $7.50 – $9.50)
Location: 505, Beach Road #B1-24 Golden Mile Food Center , S(199583)
Contact: +65 9843 0071
Website: https://www.ashessg.com/
---
#7 – Shen Bakmie Noodle
Introduction: In March 2020, Shen Bakmi Noodle was started by a Chinese-Indonesian cook. Anyone who hasn't eaten noodles there can consider this to form the basis for local bak chor mee! The stall specializes in traditional Indonesian noodles, with toppings like pumpkin and ramen egg, ingredients that aren't normally used in traditional bak chor mee! Additionally, Shen also sells their noodles pre-packaged for you to enjoy from the comfort of your home!
Menu Items:
Pepper Pork Noodle (Price $5 – $10)
Vegetable Noodle (Price $5 – $10)
Sweet Yamin Noodle (Price $5 – $10)
Soy Pork Noodle (Price $5 – $10)
Location: 505, Beach Road #B1-37 Golden Mile Food Center , S(199583)
Contact: +65 8306 0659
Website: https://m.facebook.com/Shen-Noodle-115674670184145/
---
#8 – The Original Vadai
Introduction: The Original Vadai is one of the unusual stalls that migrated from pasar malam (which are more temporary in nature) to fixed outlets within hawker centers. Due to the novel 2020 coronavirus that affected the trading industry and prompted shutdown of certain bazaars, the business has been able to innovate while maintaining its original concept. It has now 3 outlets. On older menus, they often used to serve smaller prawns but later on they added bigger ones conscious that they looked more attractive when photographed for Instagram (grammatical), and these prawns lent a further savouriness and crunch to the texture.
Menu Items:
Prawn Vadai (Price $1 per pc)
Ikan Bilis Vadai (Price $1per pc)
Dhal Vadai (Price $2.50 for 3pcs)
Chocolate Vadai (Price $4.50 per serving)
Location: 505, Beach Road #B1-32 Golden Mile Food Center , S(199583)
Contact: +65 8588 4181 / E- mail: [email protected]
Website: https://www.facebook.com/TheOriginalVadai/about/?ref=page_internal
---
#9 – Ah Xiao Teochew Braised Duck
Introduction: Ah Xiao, the second-generation hawker, is the braiser behind Ah Xiao. Rui Hai perfected his efforts in braising traditional Teochew braised duck during his years of retirement and is currently earning a lot of excitement in his stall. Recently, his delicious recipes have been growing in popularity, thanks to their captivating photos on social media.
Menu Items:
Braised Duck Rice sets (Price $7.50 – $18.00)
Location:505, Beach Road #B1-43 Golden Mile Food Center , S(199583)
Contact: +65 9109 8026
Website: https://m.facebook.com/AhXiaoTeoChewBraisedDuck/?ref=page_internal&mt_nav=0
---
#10 – Wen Kang Ji Wanton Noodle
Introduction:
Tucked away in a corner of Golden Mile Food Centre is Wen Kang Ji, which sells only wanton mee. Despite its rather plain signboard, the storefront is riddled with stellar reviews and praise. We readied ourselves for a great meal, and boy were we not disappointed. Layers upon layers of glaze applied during the in-house roasting process create a delightfully sticky "skin" that adds to the overall texture. The result is a well-balanced sweet-savoury flavour, with just a hint of smoke. The noodles were not the usual mee kia; they leaned more towards the egg noodles typically served in Hong Kong's wanton mee stalls. While good, the noodles here were nothing to shout about.
Menu Items:
Wanton Noodles (Price $6 – $8)
Dumpling Noodles (Price $5)
Wanton Soup (Price $5)
Location: 505, Beach Road #B1-29 Golden Mile Food Center , S(199583)
Contact: +65 9685 1355
---
Have a Place to Recommend?
Your contribution is valuable to us! Are there any outstanding businesses that you believe should be added to our list? If so, please send your recommendations to us at [email protected]. Tropika Club will review your suggestions and update the list accordingly. Thank you for your help in making our list of businesses as comprehensive and accurate as possible.
---
Meanwhile, Check out Tropika Club's Ecosystem of Websites

Tropika Club Magazine – Tropika Club Magazine is a Singapore-based publication that features articles on a wide range of topics with a focus on local businesses and content for the region. The magazine emphasizes supporting local businesses through its #SupportLocal initiative, which includes coverage of everything from neighborhood hawker stalls to aesthetic clinics in town. In addition to highlighting local businesses, Tropika Club Magazine also covers a variety of local content, including beauty, lifestyle, places, eats, and what's on in Singapore and the Asia Pacific region.
Tropika Club Deals – Tropika Club Deals is a leading online deals and voucher shopping site in Singapore, offering amazing discounts on beauty, wellness, and fitness products and services. It's the perfect platform for customers who want to discover the best deals without having to commit to a specific appointment date and time. These deals are available at major beauty stores, facial salons, hair salons, and other brands in Singapore, with no minimum spend required. Choose from guaranteed discounted deals in the categories of hairstyling, hair removal, facial & aesthetics, body slimming, brows & lashes, nails & makeup, massage & spa or fitness & wellness. Tropika Club Deals is also ideal for customers who want to buy vouchers as gifts or to use for the future. So whether you're looking to save money on your next haircut or want to treat yourself to a relaxing massage, Tropika Club Deals has got you covered with the best voucher and coupon deals in Singapore!