Top 10 Best Essential Oils in Singapore
The 10 Best Essential Oils to Help You Relax and Sleep
If you want to consider a good blend of essential oil for aromatherapy purposes, you can refer to our updated list. Apart from providing a pleasant smell, aromatherapy oils can provide respiratory disinfection, decongestant, and psychological benefits. Inhaling essential oils stimulates the olfactory system, the part of the brain connected to smell, including the nose and the brain. The topical use of essential oils is one of the most popular. Once you get the hang of this application, it will probably be one of your favorites! Usually, finding out how to use essential oils on the skin is what turns most people from casual oil users to devotees. You can apply essential oils to most parts of your body, but you want to be cautious of your most sensitive skin. To get the most benefit from your essential oils, you'll find that certain applications are more effective than others. The Tropika Club team has rounded up Top 10 Essential Oils in Singapore. Check them out!
No Time to Read? Here's a Snappy Summary of This Article
Lavender Oil: Renowned for its calming properties, Lavender oil aids in relaxation, promotes sleep, and helps alleviate stress and anxiety.
Tea Tree Oil: Valued for its antiseptic qualities, Tea Tree oil is effective in treating skin conditions such as acne and fungal infections.
Eucalyptus Oil: Known for its respiratory benefits, Eucalyptus oil helps ease congestion and provides relief during colds and respiratory infections.
Frankincense Oil: Often used in aromatherapy, Frankincense oil promotes relaxation, skin rejuvenation, and supports overall well-being.
Rosemary Oil: Known for its stimulating effects, Rosemary oil enhances memory, improves focus, and promotes healthy hair and scalp.
Peppermint Oil: With a refreshing aroma, Peppermint oil aids in relieving headaches and digestive issues, and can also act as a natural insect repellent.
---
1. Now Foods Peppermint Essential Oil
Description: 100% Pure Mentha Piperita Purity Tested/Quality Assured Aroma: Fresh, strong mint. Benefits: Revitalizing, invigorating, cooling. Extraction method: Steam distilled from aerial parts (leaves). Suggested Use Energizing Blend: Add 1 drop each of peppermint oil and rosemary oil along with 2 drops of cinnamon oil to a diffuser and enjoy.
How to Use: For aromatherapy use. For all other uses, carefully dilute with a carrier oil such as jojoba, grapeseed, olive, or almond oil prior to use. Please consult an essential oil book or other professional reference source for suggested dilution ratios.
Pricing: $10.40 for 29.57ml; $17.42 for 59.15ml; $28.85 for 118.29ml; $87.07 for 473.18ml
Where to Find: iHerb
---
2. Now Foods Organic Rosemary Essential Oil
Description: 100% Pure & Certified Organic Rosmarinus Officinalis USDA Organic Purity Tested/Quality Assured Aroma: Warm, camphoraceous. Benefits: Purifying, renewing, uplifting.
Mixes Well With:
Bergamot Oil
Lemongrass Oil
Peppermint Oil
Thyme Oil
How to Use: For aromatherapy use. For all other uses, carefully dilute with a carrier oil such as jojoba, grapeseed, olive, or almond oil prior to use. Please consult an essential oil book or other professional reference source for suggested dilution ratios.
Pricing: $25.83 for 30ml
Where to Find: oGreen
---
3. Young Living Thieves Essential Oil
-Is cleansing when applied topically -Neutralizes and purifies the air from strong odours when diffused -Freshens any atmosphere when diffused -Includes the naturally occurring constituents trans cinnamaldehyde (Cinnamon Bark), limonene (Lemon), and eucalyptol (Eucalyptus Radiata and Rosemary)
How to Use: NA
Pricing: $68.90 for 15ml
Where to Find: Lazada
---
4. NEOM Sensuous Essential Oil Blend
Description: Blended to have a rich and spicy aroma, the NEOM Sensuous Essential Oil Blend harnesses the power of flowers to create a fragrance designed to be used during relaxation. Containing Frankincense, Ylang Ylang and Patchouli, the woody, aromatic scent can be used at any time to refresh your surroundings and revitalise the senses. Formulated with an additional 13 essential oils, the blend is incredibly pure, bring you closer to the natural world. Best used with Neom's Wellbeing Pod, but can be added into your pamper routine in place of any other essential oil.
How to Use: Fill the water tank of the Wellbeing Pod with cold water. Do not exceed the maximum water level line. Add up to 10 drops of the Scent to Calm & Relax Oil Blend. With the touch of a button, it will instantly release a heatless, fine mist of scented vapour into the atmosphere to simulate your senses and boost your wellbeing. If your wellbeing need changes, simply empty the pod, switch your scent and repeat. Alternatively, you can also add 5 drops to a warm bath, or 1 to 2 drops to your chosen base oil for a relaxing massage.
Pricing: $77.00 for 30ml
Where to Find: Lookfantastic
---
5. Piping Rock Eucalyptus Pure Essential Oil
Description: Eucalyptus essential oil is most commonly obtained from the Blue Gum Eucalyptus tree, though hundreds of species exist. The broad leaves, which grow in opposite pairs on square stems, yield the essential oil (eucalyptus globulus) which is steam distilled for extraction. The tree is a towering, aromatic evergreen native to Australia where its essential oil has been utilized for centuries in far-ranging traditions.
How to Use: Bath & Shower Add 5-10 drops to hot bath water, or sprinkle into shower steam before getting in for an at-home spa experience. Massage 8-10 drops of essential oil per 1 ounce of carrier oil. Apply a small amount directly to areas of concern, such as muscles, skin or joints. Work the oil gently into the skin until it is fully absorbed. Inhalation Inhale the aromatic vapors directly from the bottle, or place a few drops in a burner or diffuser to fill a room with its scent.
Pricing: $6.81 for 15ml
Where to Find: Piping Rock
---
Read Also:
---
6. Aromatherapy Associates De-Stress Frankincense Pure Essential Oil
Description: Give the self a calming experience with the Aromatherapy Associates De-Stress Frankincense Pure Essential Oil. This comforting remedy releases a delicately sweet, woody aroma, working to deepen your breathing while invigorating the senses with its energising and uplifting properties. Infused with two types of ethically sources Frankincense, Boswellia Frereana Resin and Boswellia Carterii Oil produce fresh, green notes that help to soothe and alleviate minds in need of a little TLC.
How to Use: Dot a few drops of oil onto a tissue and inhale deeply three times.
Pricing: $56.50 for 10ml
Where to Find: Strawberrynet
---
---
7. Piping Rock Tea Tree Pure Australian Essential Oil
Description: Native to Australia, tea tree is a flowering tree with long, slender leaves that tends to grow near bodies of water. The foliage is the source of its oil, which has an earthy, eucalyptus-like scent and is commonly used topically. Australian Tea Tree oil is used for its legendary skin-supportive properties and for generations, tea tree oil has been regularly incorporated into hair-care products and skin lotions.
How to Use: Add 1 to 2 drops to a moist cotton pad for application to appropriate skin areas. For sensitive areas, dilute with carrier oil such as olive oil or almond oil. Start with a 4:1 ratio of carrier oil to tea tree oil.
Pricing: $9.62 for 15ml
Where to Find: Piping Rock
---
8. PDO Lavender Essential Oil
P.D.O. (Protected Designation of Origin) Lavender Essential Oil from Haute-Provence distilled from fine lavender flowers, offers a natural solution to help you unwind and drift off to sleep. To enjoy all its benefits, simply mix five drops with a small amount of neutral bath and massage oil. Lavender was one of the first flowers distilled by Olivier Baussan, the founder of L'OCCITANE. Known in Provence as "blue gold," this plant is an aromatic tribute to the south of France and is the fragrant soul of the region. L'OCCITANE uses lavender that is sourced from farmers' cooperatives in Haute-Provence.
How to Use: Simply mix five drops with a small amount of neutral bath and massage oil.
Pricing: $30.00 for 5ml
Where to Find: Loccitane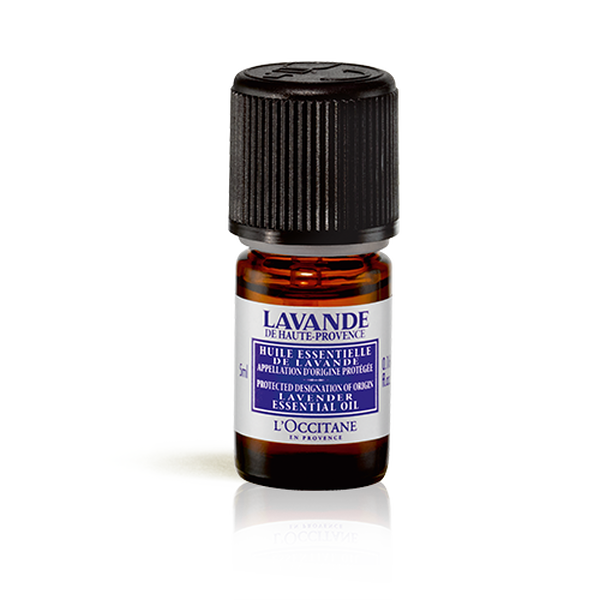 ---
9. Aura Cacia, Pure Essential Oils, Helichrysum, Restoring
Description: *Pure Essential Oils *In Jojoba Oil Ready-to-use right out of the bottle. This 100% pure essential oil is pre-blended with jojoba oil..
How to Use: Apply to cotton ball and use as a make-up remover..
Pricing: $55.80 for 15ml
Where to Find: Perfumestore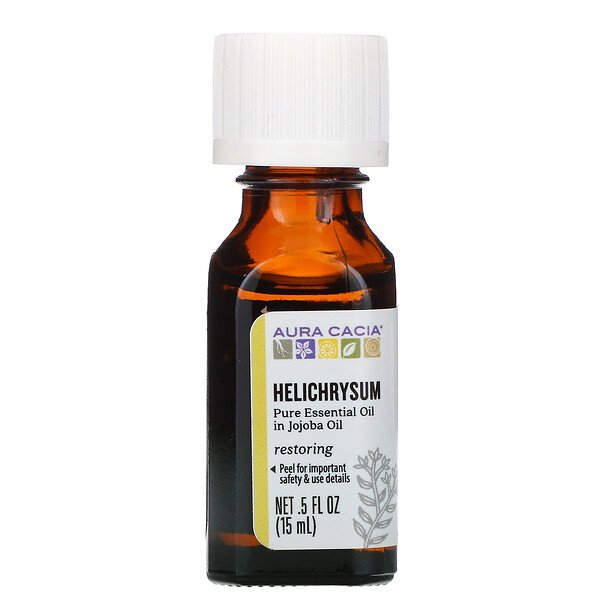 ---
10. Biofinest Thyme Essential Oil – USA Imported (100% Pure Therapeutic Grade)
Description: Thyme Essential Oil – 100-Percent Pure Undiluted – Therapeutic Grade – Aromatherapy – Boost Memory – Kill Bacteria – Balance Hormone. We guarantee this product is: Pure and Organic; All-Natural, Steam Distilled; Eco-Friendly; Non-Toxin, No Additives, Unfiltered, Undiluted (no Fillers); Packaged with delicate care; Premium Amber Bottle.
How to Use: N/A
Pricing: $31.70 for 10ml
Where to Find: Lazada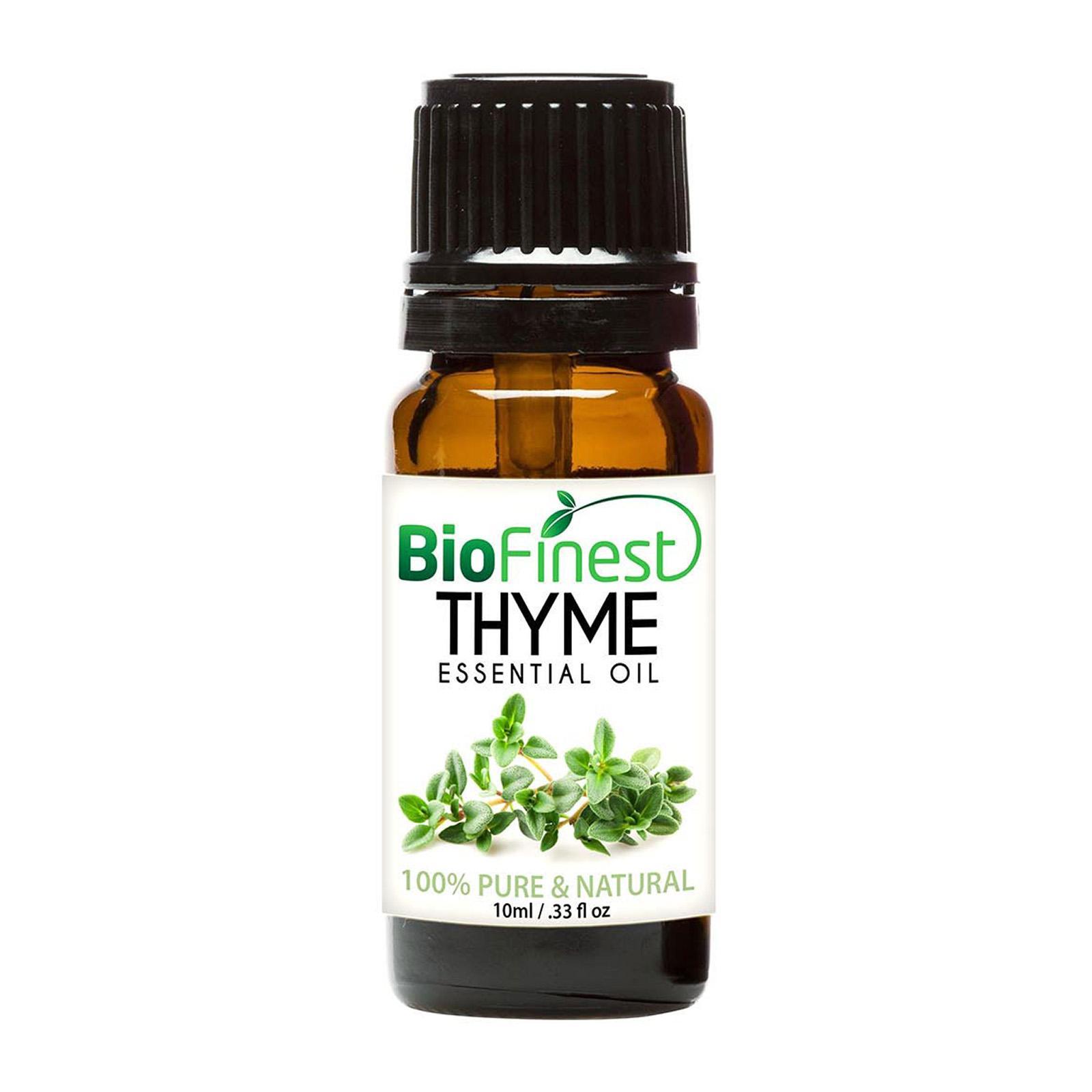 Conclusion
When it comes to essential oils, these top 10 picks are pure gems for your well-being. Whether you need to relax, boost your mood, or improve your skin, there's an oil for every situation. From the calming Lavender Oil to the refreshing Peppermint Oil, each of these oils brings its own unique benefits.
At Tropika Club Magazine, we believe in the power of natural remedies for a healthier and happier life. That's why we've carefully curated this list of the best essential oils available in Singapore. We want to help you discover the amazing world of aromatherapy and the wonders it can do for your mind and body.
So, the next time you're feeling stressed, have trouble sleeping, or need some skin TLC, consider reaching for one of these essential oils. They're like little drops of nature's goodness that can transform your day and bring a smile to your face. Embrace the power of essential oils and let their enchanting scents and healing properties take you on a journey to ultimate relaxation and wellness. Happy oiling!
Frequently Asked Questions (FAQ)
Q: What are essential oils?
A: Essential oils are natural plant extracts that capture the aromatic essence of various plants. They are concentrated and potent, often used in aromatherapy for their therapeutic benefits.
Q: How do I use essential oils?
A: There are several ways to use essential oils: aromatically (with diffusers or inhalation), topically (diluted with carrier oils and applied to the skin), and even for household cleaning purposes.
Q: Can essential oils help with stress and anxiety?
A: Yes, certain essential oils like Lavender, Chamomile, and Frankincense are known for their calming properties and can help reduce stress and anxiety levels.
Q: Are essential oils safe to use during pregnancy?
A: Some essential oils are safe to use during pregnancy, but it's essential to consult with a healthcare professional before using any oils to ensure they won't cause any adverse effects.
Q: How do I choose the right essential oil brand?
A: When selecting an essential oil brand, look for reputable companies that provide pure, organic, and third-party tested oils to ensure quality and safety.
Q: Can essential oils help with headaches and migraines?
A: Peppermint oil is known for its ability to relieve headaches and migraines. Applying a diluted solution to the temples can provide soothing relief.
---
Have a Product to Recommend?
Your contribution is valuable to us! Are there any outstanding brands that you believe should be added to our list? If so, please send your recommendations to us at [email protected]. Tropika Club will review your suggestions and update the list accordingly. Thank you for your help in making our list as comprehensive and accurate as possible.
---
Meanwhile, Check Out Tropika Club's Ecosystem of Websites

Tropika Club Magazine – Tropika Club Magazine is a Singapore-based publication that features articles on a wide range of topics with a focus on local businesses and content for the region. The magazine emphasizes supporting local businesses through its #SupportLocal initiative, which includes coverage of everything from neighborhood hawker stalls to aesthetic clinics in town. In addition to highlighting local businesses, Tropika Club Magazine also covers a variety of local content, including beauty, lifestyle, places, eats, and what's on in Singapore and the Asia Pacific region.
Tropika Club Deals – Tropika Club Deals is a leading online deals and voucher shopping site in Singapore, offering amazing discounts on beauty, wellness, and fitness products and services. It's the perfect platform for customers who want to discover the best deals without having to commit to a specific appointment date and time. These deals are available at major beauty stores, facial salons, hair salons, and other brands in Singapore, with no minimum spend required. Choose from guaranteed discounted deals in the categories of hairstyling, hair removal, facial & aesthetics, body slimming, brows & lashes, nails & makeup, massage & spa or fitness & wellness. Tropika Club Deals is also ideal for customers who want to buy vouchers as gifts or to use for the future. So whether you're looking to save money on your next haircut or want to treat yourself to a relaxing massage, Tropika Club Deals has got you covered with the best voucher and coupon deals in Singapore!