Advanced Fat Freezing for up to 4 Body Parts Per Session – WellaFreeze 360
WellaFreeze 360 is the latest fat freezing treatment by Wellaholic, the award-winning premium aesthetic chain with 7 outlets scattered across Singapore. If you are looking to reduce weight and shed those stubborn fats, WellaFreeze 360, with its innovative "360 surround fat freezing" will be able to help fat freeze your fat cells more effectively with no side effects. Let us walk you through this advanced 360 fat freeze treatment and explore all its benefits. Read on more! 
---

What is WellaFreeze 360?
WellaFreeze 360 is primarily designed for customers who are looking at multiple fat freeze treatments for different body parts at the same time. It is a great alternative to liposuction, with  If you are looking to fat freeze your fat cells at your upper stomach, lower stomach, left and right love handles, you will need four fat freezing treatments. Assuming that each treatment costs $200 and takes one hour of treatment time, you will need to spend a total of 4 x $200 or $800 in total as well as four hours. With WellaFreeze 360, you will be able to do all four body parts in less than an hour, as Wellaholic's WellaFreeze 360 machine is capable to freezing up to four body parts with four concurrent probes. What's more, pay only $299 for four body parts, which works out to by only $74.75 per body part! 
This is fantastic for customers who have a busy schedule and are looking for fat freeze treatments at an affordable price.
---
Which body parts can you freeze with WellaFreeze 360?
WellaFreeze 360 fat freezing with its unique 360 coverage probes, is able to provide a bigger coverage area as compared to traditional fat freeze or the previous generation of CoolSculpting or cryolipolysis fat freeze machines. With an increased coverage area, each probe is now able to reduce 17% to 34% of fat cells after each fat freezing treatment. The unwanted (frozen) fat cells will be naturally disposed by the body within 30 to 90 days after each treatment. You do not have to worry about bruising as the new 360 probe is able to reduce the bruising to minimal or even no bruising during the recovery period, making WellaFreeze 360 a great fat reduction treatment for unwanted fat with no downtime. 
Now, which body parts are suitable for WellaFreeze 360? As you have the option to fat freeze up to four body parts at one go, Wellaholic recommends the following permutation or configurations based on their research on this non-invasive fat loss procedure: 
Upper tummy, lower tummy, left thigh, right thigh
Left flank or love handle, right flank or love handle, left arm, right arm 
Left upper back, right upper back, left lower back, right lower back 
Left upper butt, right upper butt, left lower butt, right lower butt
Left outer thigh, right outer thigh, left above the knee, right above the knee
By being able to target several body parts at one time, WellaFreeze 360, similar to Clatuu, proves its effectiveness by allowing you to spend less time to fat freeze more body parts. For women, most fat accumulate at the lower body, hence creating a "pear shape" appearance. Based on this, besides the upper and lower tummy, left and right flanks, other areas to focus on would be the buttocks, inner and outer thighs. Some customers would also like to focus on bra fat areas, arms as well as the chin. The unwanted fat cells will be efficiently eliminated via cold temperatures. 
Now, if you are going to target several body parts at once, Wellaholic's recommendation is to use WellaFreeze 360 together with WellaSculpt 360. WellaSculpt 360 uses advanced radiofrequency body sculpting to tighten loose and saggy skin, which will be more apparent after several rounds of fat freezing (since the fat cells die and disappear, but leaving behind the stretched skin). Hence, if you are looking at a great body contour, it would be advisable to use both WellaFreeze 360 and WellaSculpt 360 in tandem. 
---
What are the price plans for WellaFreeze 360?
There are various pricing options for WellaFreeze 360, based on what you need. Wellaholic offers this fat freezing procedure in 1, 4, 8 and 12 session plans. The more sessions you buy as a package, the cheaper it gets. After all, based on Wellaholic's great track record with great customer service and consistency of treatments across all outlets, and a high satisfaction rate with their customers, their 12-session plans are pretty popular with their customers.
Do note that each session includes 4 probes or applicators for 4 body parts (which you can use concurrently within a 30 to 45 minute window). The pricing details below:
1 Session Plan: $579
4 Session Plan: $379 per session (Upfront payment of $1516)
8 Session Plan: $339 per session (Upfront payment of $2712)
12 Session Plan: $299 per session (Upfront payment of $3588)
---
---
Where can you try WellaFreeze 360?
Wellaholic is launching WellaFreeze 360 fat freezing treatment at their Slimming Lab. Located at Wellaholic (Lavender), the fat freezing treatments are part of their WellaShape 360 Total Weight Management Regime. This WellaShape 360 Total Weight Management Regime is a 12-week plan which consists of the following technology treatment, diet supplement plan as well as active measurement and tracking to guarantee fat loss after 12 weeks. Find out more about WellaFreeze 360 via the link below:
---
Meanwhile, check out Tropika Club's Ecosystem of Websites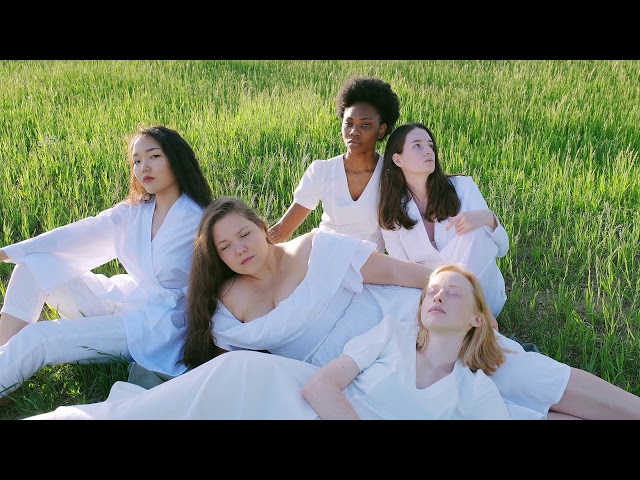 TROPIKA CLUB DEALS
Search for the best voucher and coupon deals with up to 5% cashback
TROPIKA CLUB BOOKINGS
Discover and book services at amazing off-peak discounts.
TROPIKA CLUB MAGAZINE
Get the latest scoop on beauty, wellness, eats and all things Singaporean.
Tropika Club Deals – Search for the best voucher and coupon deals. Tropika Club Deals is ideal for customers who want to discover the best deals without having to commit to a specific appointment date and time. Deals allow customers to buy vouchers and coupons in advance and to arrange the appointment directly with the merchant or business. Customers can also buy vouchers as gifts or to use for the future.
Tropika Club Bookings – Discover and book services at amazing off-peak discounts. Tropika Club Bookings is ideal for customers who want to see the full selection of a merchant or business. Customers can search by merchant or service categories and then choose from a full range of service offerings. Customers can also see if there are any off-peak discounts for the selected service(s). Customer will book the appointment for the specific date and time.
Tropika Club Magazine – Get the latest scoop on beauty, wellness, eats and all things Singaporean. Tropika Club Magazine crafts and curates articles for the discerning Singapore male and female. We provide up-to-date articles on Beauty and Vogue for gals, and articles on Grooming and Style for guys. We also cover local Singaporean content under City. Supporting Tropika Club's vision to bring the best beauty, wellness and fitness services to our visitors, we also have a review section on the best services and selections under Top Picks. This features the Top 10 rankings for your beauty and wellness salons based on the various regions in Singapore.