Top 10 Best Ladies Perfume in Singapore
The word perfume derives from the Latin perfumare, meaning "to smoke through". Perfume is a mixture of fragrant essential oils or aroma compounds, fixatives and solvents, used to give the human body, animals, food, objects, and living-spaces an agreeable scent. It is usually in liquid form and used to give a pleasant scent to a person's body. Be it a wedding, a meeting, an interview, a date, a party, or even daily events like shopping, and irrespective of dress code, the perfume you wear plays a major role in portraying a vivid picture of your character. Choose a perfume depending on your lifestyle a perfume that compliments your personality best. The Tropika Club team has rounded up Top 10 Best Ladies Perfume in Singapore. Read on!
---
1. Jo Malone Honeysuckle & Davana Cologne
Description: This cologne evokes the wildness of honeysuckle, winding through the English countryside, climbing, twisting, ever more alluring after dark. Fresh with rose and the aromatic, fruity twist of davana, woody with moss, this cologne gives the feeling of being warmed by sunshine.
How to Use:
Spritz generously onto your wrists, neck and pulse points.
Wear alone or layer with another Cologne or your favourite Bath & Body products.
Pricing: $215 for 100ml
Where to Find: Sephora
---
2. Chanel Coco Mademoiselle EDP
Description: Irresistibly sexy, irrepressibly spirited. A sparkling Oriental fragrance that recalls a daring young Coco Chanel. An absolutely modern composition with a strong yet surprisingly fresh character. Sparks of fresh and vibrant Orange immediately awaken the senses. A clear and sensual heart reveals the transparent accords of Grasse Jasmine and May Rose. The scent finally unfurls with the vibrant accents of Patchouli and Vetiver.
How to Use:
Fragrance is intensified by the warmth of your own body. Apply in the creases of your knees and elbows for a longer-lasting, stronger scent.
After applying, avoid rubbing or dabbing skin. This breaks down the Fragrance, causing it to wear off more quickly.
If you prefer placing Fragrance on your wrists, be sure to reapply After frequent hand-washing, as This tends to rinse off the scent.
Pricing: $204 for 1.7 oz$220 for 3.4 oz$408 for 6.8 oz
Where to Find: Fragrance
---
---
3. CK Eternity Flame EDP
Description: Eternity Flame Perfume by Calvin Klein, Created for the luxury brand calvin klein by internationally renowned perfumer laurent le guernec, eternity flame is a musky floral women's perfume. Spritz onto your pressure points and delight in the refreshing opening note of mandarin orange. The citrus is balanced by a lovely heart accord of sweet pea.
How to Use: Spray onto pulse points as desired.
Pricing: $97 for 3.4 oz
Where to Find: Fragrance
---
---
4. Joy By Dior EDP
Description: Fragrance Family: Citrus & FruityAn Eau de Parfum that is a sparkling, tangible joy, literally nestled at the beating heart of Dior. Its bottle is both luminous and precious. Its femininity shines through in the brilliant silver and radiant pink of this instantly attractive perfume. A bright shining silver thread wraps around the lid, like a light jewel delicately engraved with its name, which curls around in a perfect O.
How to Use: Apply JOY by Dior body milk. Spray JOY by Dior onto pulse points (on wrists, behind ears and on neck).
Pricing: $117 for 30ml$168 for 50 ml$242 for 90ml
Where to Find: Sephora
---
5. Chloe Love Story EDP
Description: Orange flower oil opens the fragrance with a radiant, luminous and intoxicating characteristic like the flush of new love. The seductive and joyful scent of stephanotis jasmine, often used in wedding bouquets, gives the fragrance its heart. Finally the scent is grounded by the sensual diffusion, strength and freshness of cedarwood, creating a unified and complex base that endures.
How to Use: Spritz the fragrance on both wrists and neck lightly and let the liquid sink into skin.
Pricing: $36 for 10ml$61 for 20ml$105 for 30ml$155 for 50ml$183 for 75ml
Where to Find: Sephora
---
---
6. Ralph Lauren Women EDP
Description: Ralph Lauren Woman is a romantic and feminine perfume that was released by American brand Ralph Lauren in 2017.It is an exciting scent that will appeal to all and it is perfect for wearing every day.The fruity top notes will entice you with blackcurrant rhubarb and pear.
How to Use: N/A
Pricing: $147.95 for 100ml
Where to Find: Cosmeticsnow
---
7. Coach Eau De Toilette Natural Spray
Description: A natural spray inspired by the spontaneous energy and downtown style of New York City .This Eau de Toilette is a fragrance full of contrasts. It opens with fresh pear, which gives way to timeless and elegant white Alba roses, before drying down to a sensual cedarwood base note.
How to Use: N/A
Pricing: $109.00 for 50ml$65 for 30ml
Where to Find: Sephora
---
8. YSL Beauty Mon Paris Couture EDP
Description: A bottle adorned with a couture lavalliere, symbol of the quintessential feminine elegance.
The scent: a sparkling white chypre for a dazzling signature. The iconic and vertiginous Datura flower lights up with the freshness of rosebud accord and the sparkle of grapefruit essence for a free-spirited and radically couture attitude.
Top: Litchi, Raspberry, GrapefruitHeart: Datura flower, White Peonies, RosebudsDry-down: Patchouli, Ambrox, White Musks
Set in Paris, the city of lovers, Mon Paris Couture Eau De Parfum is the latest exhilarating chapter in the Mon Paris love journey.
Filled with lightening sparks and uncontrollable passion, Mon Paris Couture throws you in an unexpected whirlpool of addictive emotions that keep you awake at night and make you feel that here and now, everything is possible.
How to Use: N/A
Pricing: $127.95 for 90ml
Where to Find: Cosmeticsnow
---
9. Michael Kors Wonderlust
Description: Discover a place filled with wonder ,where endless adventure awaits. Michael Kors Wonderlust is an oriental gourmand fragrance that captures an infinite desire for discovery. A blend of luxurious blossoms mingled with delectably spiced notes charts a course to far-off destinations, instantly transporting you with each ingredient. Bottling a high concentration of essences, the eau de parfum is a fragrant everyday escape to fuel never-ending exploration
How to Use: N/A
Pricing: $120 for 50ml$155 for 100ml
Where to Find: Tangs
---
10. Tiffany Sheer EDT
Description: Tiffany Sheer Eau de Toilette is a bright and sparkling interpretation of the signature fragrance. Elegantly wrapped in top notes of black currant, vert de mandarine and ylang ylang, the scent beautifully blends with rose oil and finishes with an iris base.Crafted by world-renowned Givaudan perfumer Daniela Andrier, the multifaceted structure is playful yet elegant. The aromatic equivalence of a diamond in its purest form, Tiffany Sheer is a subtle luxury for the skin.A gift for every occasion, Tiffany Sheer Eau de Toilette is unique and timeless, a pure expression of joy and love.
How to Use: Spritz the fragrance on both wrists and neck lightly and let the liquid sink into the skin.
Pricing: $107 for 30ml$153 for 50ml$191 for 75ml
Where to Find: Tangs
---
Got a Product to Suggest?
We need your assistance! Do you have a great experience with any products that fall into this category and would like to recommend for them to be listed? If so, do write to us via our email. Tropika Club will do a review of your recommendations and update the list accordingly.
---
Meanwhile, check out Tropika Club's Ecosystem of Websites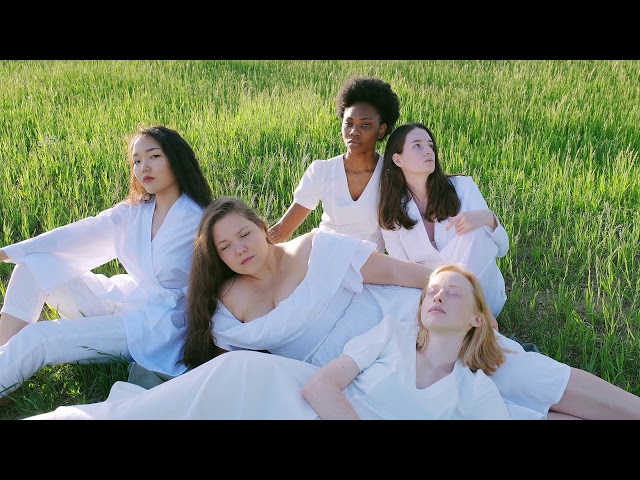 TROPIKA CLUB DEALS
Search for the best voucher and coupon deals with up to 5% cashback
TROPIKA CLUB BOOKINGS
Discover and book services at amazing off-peak discounts.
TROPIKA CLUB MAGAZINE
Get the latest scoop on beauty, wellness, eats and all things Singaporean.
Tropika Club Deals – Search for the best voucher and coupon deals. Tropika Club Deals is ideal for customers who want to discover the best deals without having to commit to a specific appointment date and time. Deals allow customers to buy vouchers and coupons in advance and to arrange the appointment directly with the merchant or business. Customers can also buy vouchers as gifts or to use for the future.
Tropika Club Bookings – Discover and book services at amazing off-peak discounts. Tropika Club Bookings is ideal for customers who want to see the full selection of a merchant or business. Customers can search by merchant or service categories and then choose from a full range of service offerings. Customers can also see if there are any off-peak discounts for the selected service(s). Customer will book the appointment for the specific date and time.
Tropika Club Magazine – Get the latest scoop on beauty, wellness, eats and all things Singaporean. Tropika Club Magazine crafts and curates articles for the discerning Singapore male and female. We provide up-to-date articles on Beauty and Vogue for gals, and articles on Grooming and Style for guys. We also cover local Singaporean content under City. Supporting Tropika Club's vision to bring the best beauty, wellness and fitness services to our visitors, we also have a review section on the best services and selections under Top Picks. This features the Top 10 rankings for your beauty and wellness salons based on the various regions in Singapore.