Top 10 Brows & Lashes In North West Of Singapore
Are you having nightmares from drawing eyebrows every day? No worries! The Tropika Club Team has rounded up the Top 10 Brows & Lashes salons in North West of Singapore (This includes Bukit Batok, Bukit Panjang, Choa Chu Kang, Woodlands (West), Bukit Timah, Tengah, Sengar areas) that will help you to solve your problem. Read on to find out more.
---
#1 De Laco Beauté Concept
Introduction: De Laco Beauté is an innovation driven beauty company, with a mission to empower today's women through self care and wellness.
Led by a team of dedicated and passionate industry practitioners, they are modernising the delivery of eyebrow aesthetic with creative eyebrow embroidery techniques, producing stylish eyebrows that exudes confidence, elegance and screams individuality. Their therapeutic skin management program aims to mitigate the effect of environmental pollution on the human skin, enabling women of all ages to maintain healthy and youthful looking skin.
The Treatment: Lush Embroidery is part of their Signature Embroidery Series.
This design adds a luxurious touch to your brow. With 3 layers of hair strokes, it provides you with well defined, natural looking arches that exudes elegance. You can visit them for a free consultation to determine if it is the right design for you. Visit their website for more details.
Check them out at:
Location: 1 Jelebu Road, #04-10 Bukit Panjang Plaza (14.06 km)677743 Singapore
Hotline: +65 6235 2606C
#2 Pink Prestige
Introduction: Pink Prestige is a beauty salon in Singapore that has been established in 2006. Certified home based beauty specialist to provide eyelash extension & semi permanent makeup services. Founder was graduated from ITEC in Beauty Therapy & Korea IFBC in Semi Permanent Makeup & also holds a Diploma in Eyelash Extension. And with that, you can be assured that Pink Prestige will never stop improving & will always strive to bring the best for their clients.
The Treatment: Pink Prestige offers a wide variety of professional & quality beauty services at an affordable price like Misty Nano Brow Embroidery, 6D Creative Brow Embroidery, Men's Brow Embroidery, eyelash services (Korean Classic, Korean Volume, Korean Dolly And Touch up Classic) as well as semi permanent makeup (Eyeliner Embroidery, Lips Embroidery and Hairline Embroidery).
Check them out at:
Location: Bukit Batok (5 mins walk from Bukit Gombak MRT) (14.05 km)650346 Singapore
Hotline: +65 8833 1838
---
---
#3 Fabulash By Nicole
Introduction: Fabulash By Nicole is an eyelash beauty salon in Singapore. This home based eyelash beauty salon is conveniently located at Jelebu Road Bukit Panjang. Their eyelash salon is an Instagram sensation for its beautifully done eyelashes. Moreover, more and more customers are going to Fabulash By Nicole to get the latest and most affordable eyelash transformation there. As a result, Fabulash By Nicole is known for its high quality services.
The Treatment: Fabulash by Nicole provide service such as eyelash extensions, eyelash perm and Volume Lash from 2D to 9D.
They will give professional suggestions on what lashes would look good on you and explaining the procedure and maintenance after.
Eyelash that they do is very soft and light, with experienced strokes. You don't feel their existence at all. With their service making you look fabulous even without make up.
Check them out at:
Location: 12 Jelebu Road (14.03 km)677673 Bukit Panjang, Singapore
Hotline: +65 9040 4543
---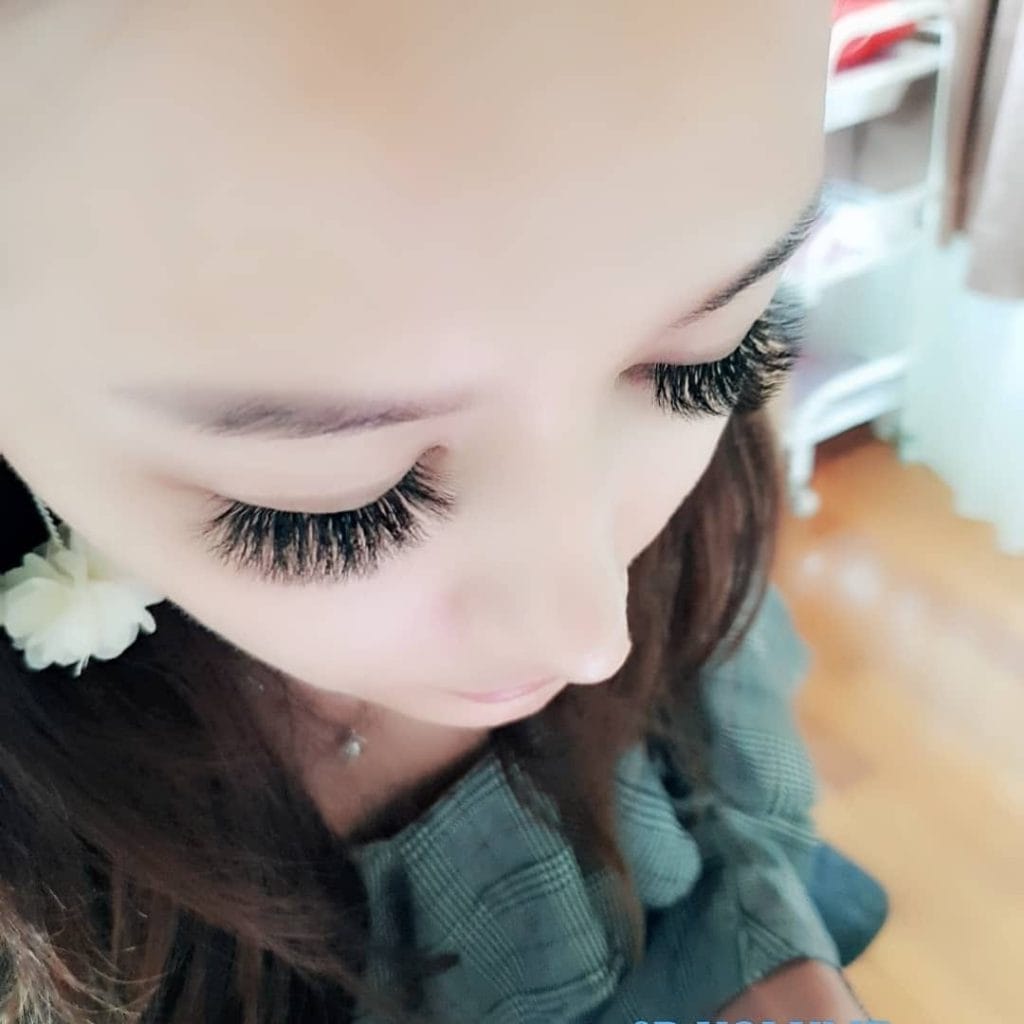 #4 Beauty Fushion
Introduction: Fushion Beauty is an exclusive home based service, which pushing the boundaries of the old style beauty combination. High quality services by their professional, Eileen Wong, a nail and lash extension Educator. Other than imparting her skills, she brings it into the service industry, whereby every services customised for each individual, with high level of skill and quality at a reasonable price.
The Treatment: They provide professional services such as:
1.Eyelash Extension
They provide both classic lashes and multi-volume lash extensions and focus on great lash style, using only premium synthetic material that is curled to imitate a natural lash. They can last for three to four weeks with proper care and remain on your natural lashes until they naturally fall out, as all lashes do. Color lashes are in trend too! They need not to be loud but add a touch of color to customer eyes that will bring that difference.
2.Misty Brow Embroidery​
SemiPermanent Eyebrow Embroidery using the latest technique of eyebrow embroidery. Giving an effect of a powder like makeup on the eyebrow in gradient. Unlike tattooing which penetrates the dermis and is therefore permanent, eyebrow embroidery is semi-permanent and can last up to 2 years with touch ups. So you can most definitely change the style of your eyebrows after a while, if you choose to
Check them out at:
Location: Petir Rd, Block 210, Singapore 670210
Hotline: +65 8233 3060
---
#5 Yes's Beauty
Introduction: It was established in year 2008.Founder Jenny was certified home based beauty specialist to provide Nail, Eyebrow Embroidery, micro blading, eyelash extension & Eyebrow and lip permanent services. Yes's beauty has been run through Nail Salon business in Vietnam for 10 years plus & 5 years in Singapore. Due to some changes the founder have converted it into home based at the moment. All the brow services are for ladies only.
The Treatment: Wake up to fuller lashes and ditch the mascara when you get yours done at Yes's beauty, where lash extensions start from $48 only. Hands up if you fear unshapely eyebrows. Put those jitters to rest by heading to Yes's beauty to sign up for their consultation session and try out their Eyebrow collagen Korea/Japan. All eyebrows service will have free touch up within 5 months.
Check them out at:
Location: Blk 420 Fajar road .bukit Panjang 670420 Singapore
Hotline: +65 9665 4789
---
---
#6 TheJLashes
Introduction: The JLashes established in 2018. Founder by Fion Jen, was certified home based beauty specialist by providing Eyebrow Embroidery, Eyelash Extension, micro blading as well as lip embroidery and Massage Services. Making every lady beautiful looking confident with beautiful natural lashes and amazing brow services gives her a sense of satisfaction. Sign up for their consultation session and experience their amazing lash lifts with careful, skilled strokes and consistent touch-up.
The Treatment: They will help their customer to customise the lash style and lash length and choose the suitable types of lash for them. You can get your beautiful eyelashes with a new improved look through their service. If you have tried out their recommended lash service, it will turn out looking really fabulous. Lashes feels light and yet gorgeous enough to make an extra flutter.
Check them out at:
Location: 516 Choa Chu Kang St 51 #04-68 Singapore 680516
Hotline: +65 8749 7631
---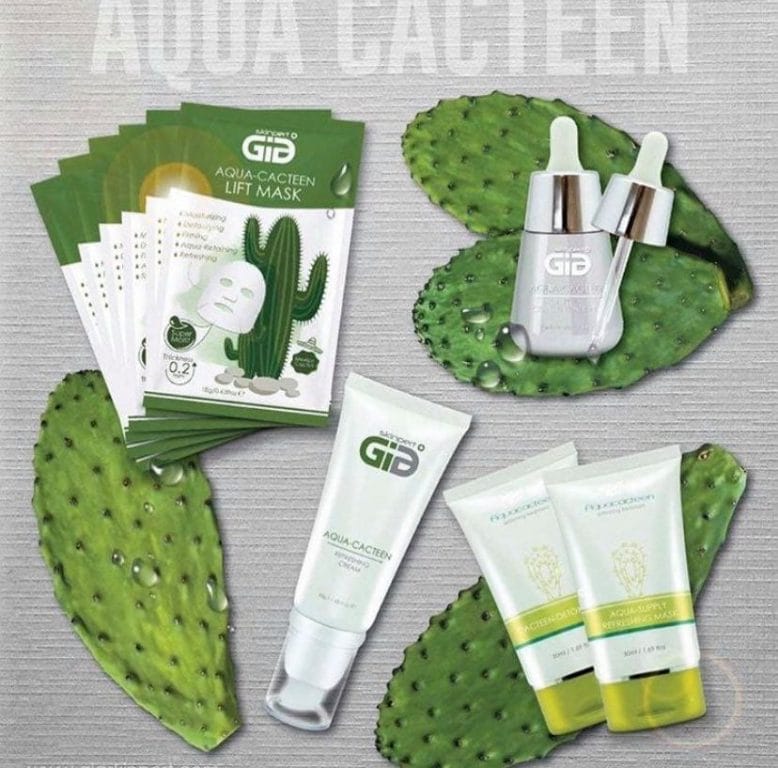 #7 Bukit panjang Jobeauty house
Introduction: Bukit Panjang Jobeauty house founder by Jorene. It is a home based beauty salon and only serving for female customer. A professional beautician with 8 years of experience working in the beauty industry. Jorene's main goal is to improve customer's personal appearance and well being through various beauty treatment services (i.e. Facial treatment, , eyelash perming, eyebrow embroidery, ipl hair removal ,waxing and other services). Jobeuty treatments are affordable starting from $40 onwards and don't hard sell package.
The Treatment: Jobeauty house has grown from being a home based business into being a beauty parlour that is your one stop for all your beauty needs.
They provide beauty services like Eye Lash perming, eyebrow embroideries, and Facial. However, they are famous for their Eyebrow embroidery which gives the best recommendation for your skin type and shape.
Check them out at:
Location: Blk 635b senja road (15.09 km) 672635 Singapore
Hotline: +65 8101 2372
---
#8 The Beauty Bar – Bukit Panjang
Introduction: The Beauty Bar was set up with the goal of unleashing the inner charm inside every individual. Confidence is very important, especially in a fast growing society like Singapore. Committed to the craft of beauty in every aspect, The Beauty Bar offers a one of a kind experience which immediately makes a person feel confident, comfortable and welcome. The beauty Bar sole mission is to listen to what is essential to their client with designing a unique style around their face shape and lifestyle, and employ only the most advanced and state of the art technology with experienced strokes. Staff are well trained to offer effective and relaxing beauty services with a focus on eyebrow art.
The Treatment: Their professional and dedicated team is proficient in several techniques such as SHR Hair Removal/Teeth Whitening/DPL Facial/Skin Lightening Service/Eyebrow Embroidery, micro blading and Waxing. Try out their signature 6D eyebrow embroidery at only $88. It helps to give you a younger and fresher look, and shortens your makeup routine. Trust in The beauty bar to give you a delightful experience that present you with gorgeous brows.
Check them out at:
Location: 524A Jelapang Road, #02-09, Singapore 671525
Hotline: +65 8800 0209
---
#9 E&P Baby Face Beauty Care
Introduction: E&P Baby Face Beauty Care is the one-stop beauty shop for your face, eyebrows and nails, micro blading as well as lip embroidery.
The Treatment: Brows are the frames of your beautiful faces. Get them ready every morning once you wake up. At E&P, they believe that self beauty is to be redefined and not buried with make up. Their embroidery service gives a natural finish with experienced strokes, thereby enhancing clients who are determined to reemphasise their confidence in themselves.
Check them out at:
Location: 157 Bukit Batok Street 11, Block 157, Singapore 650157
Hotline: +65 8693 7115
---
INTERESTED TO BE FEATURED ON THIS LIST?
If you are interested to be featured in Tropika Club's top picks, do write to us via our email. Tropika Club will do a comprehensive review of your treatments and customer journey as part of our verification and validation process.
---
Meanwhile, check out Tropika Club's Ecosystem of Websites

Tropika Club Magazine – Tropika Club Magazine crafts articles on all things Singapore, but with a greater emphasis on local businesses based on our #SupportLocalSG initiative. We check out and feature local businesses of all categories, ranging from your neighbourhood hawker stalls to the aesthetic clinics in town. We also cover local content ranging from beauty, lifestyle, places, eats and what's on in SIngapore. Our Top 10 rankings include local food and service establishments based in different regions in Singapore.
Tropika Club Deals – Search for the best voucher and coupon deals. Tropika Club Deals is ideal for customers who want to discover the best deals without having to commit to a specific appointment date and time. Choose from guaranteed discounted deals in the categories of hairstyling, hair removal, facial & aesthetics, body slimming, brows & lashes, nails & makeup, massage & spa or fitness & wellness. Customers can also buy vouchers as gifts or to use for the future.