Top 10 Best Oncology Clinics in Singapore
In the world of oncology, there are treatments for just about any type of cancer. However, there are a few types of cancer that are more difficult to treat than others. One such type of cancer is pancreatic cancer. Pancreatic cancer is characterized by the abnormal growth of the pancreas, which can cause serious health complications.. Oncology is a field of medicine that deals with the diagnosis and treatment of cancer. There are many different types of cancer, and each has its own unique symptoms and treatments. If you are fighting or have recently battled cancer, it is important to find a reputable oncology clinic that can help you get the best possible care. Here are 10 of the best oncology clinics in Singapore, based on customer feedback and Google Reviews.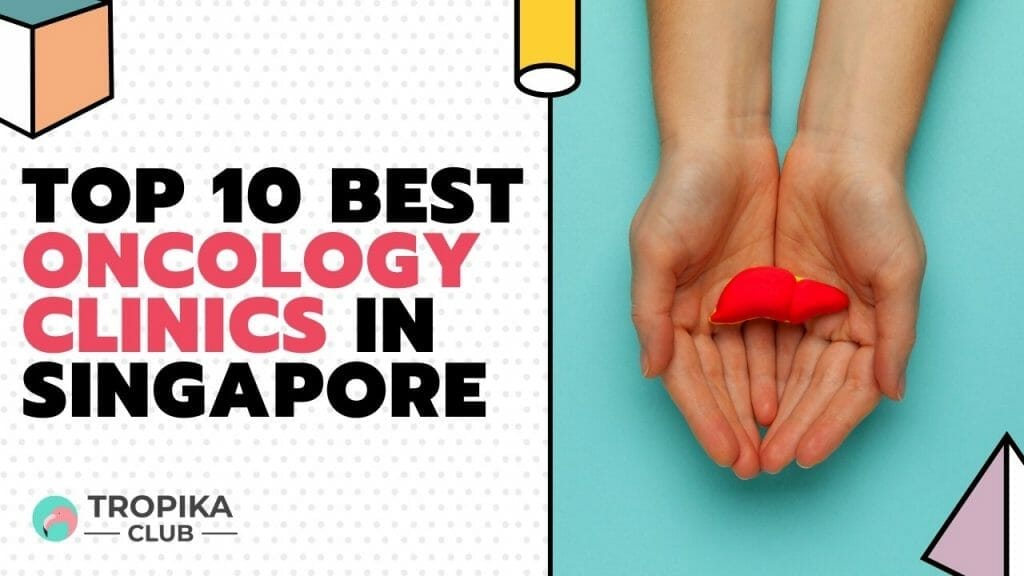 ---
#1 – Curie Oncology
Introduction:
A boutique oncology practice, specializing in complex oncology
○ They provide care, in a multi-disciplinary role, that is specific and personalized
○ They help patients overcome cancer, and rebuild their lives
Curie Oncology mission
Maximize every person's chance of cure
○ Using molecular-targeted treatments, and harnessing the immune system to fight cancer
○ We are guided by precision diagnostics that uncover your cancer's unique molecular drivers, and its biological potential
They value each patient as their father, mother, sister, or brother
○ They are early adopters of technology and strive to provide access to leading-edge medical diagnostics and treatment
○ They believe research is the only way to cure cancer. CURIE funds and undertakes research to better diagnose, treat and prevent cancer – anticipating the day when all of us can live without fear of cancer
Type of Services:
Transarterial Chemo-Embolization (TACE)
Radiofrequency Ablation (RFA)
Guardant 360 Liquid Biopsy
Stereotactic Body Radiation Therapy (SBRT)
Leutetium-PSMA for Prostate Cancer
Location: Multiple locations (Novena, Farrer, Mount Elizabeth)
Contact: Click link for contact details
Website: https://curieoncology.com.sg/
---
#2 – Dr Karmen Wong
Introduction:
Dr. Karmen Wong is a medical oncologist with more than 30 years of clinical practice. She received her oncology training at the National University Hospital (NUH), National Cancer Centre, Singapore (NCC), and the University of California, San Francisco (UCSF), which have a reputation for health sciences research and patient care under the HMDP scholarship.
She helped establish the first multi-disciplinary breast cancer treatment in Singapore 20 years ago in NCC, which created a platform for treatment in other cancer types with doctors of different disciplines. Dr. Wong also initiated the bone marrow transplant program for solid tumors in Singapore General Hospital (SGH) in 1997. She also won an award for her oral presentation at the 9th Annual Scientific Meeting in SGH in 1988. She is also currently running a strong cancer support network in her practice. In addition, she is also a co-investigator in various clinical trials on new cancer treatments. These include the complement-1 trial study that was presented in ASCO 2019 (American Society of Medical Oncology) and ESMO 2018 (European Society for Medical Oncology) meetings.
Dr. Wong presented the 1st Asian study on attitudes toward breast cancer treatment among Asian patients at the Annual Meeting of the American Society of Clinical Oncology in 1999. She has also written numerous peer-review articles and published chapters in textbooks. She also gives lectures in the ASEAN regions on cancer treatment updates.
Dr. Karmen Wong accepts referrals for all cancer types, with a special clinical interest in breast, gastrointestinal and gynecological cancers.
Type of Services:
Young's Women Cancer program
Diagnosis and treatment
Fertility preservation
Genetic counselling and testing
Psychosocial counselling and peer support
Paediatric Oncology
Chemotherapy
Immunotherapy
Targeted therapies
Radiation therapy
Guardant 360 Liquid Biopsy
Lucence Hallmarks and Liquid Biopsy
Location: Their Centres
Contact: +65 6255 0528
Website: https://iconcancercentre.sg/en/doctor/karmen-wong/?gclid=CjwKCAjwyryUBhBSEiwAGN5OCL_E58yNMjKVPI3Ktwgo1z1z-lvXeQnCVpIGCtC1fVyXELer3xTK5RoCKBEQAvD_BwE
---
---
#3 – National Cancer Centre Singapore
Introduction:
Welcome to the National Cancer Centre Singapore (NCCS), a national and regional centre of excellence committed to the highest standard in research, education and clinical services, and patient care.
They are committed to being a global leading cancer centre by delivering the best patient care through having the best talents and best research. Since they took in their first patients in 1999, they have moved ahead by leaps and bounds to become one of the most comprehensive cancer centres of excellence in the region. They have succeeded in building strong medical and research teams. Many of their clinicians and scientists have contributed much towards building their brand at home and abroad. Their works have been published in internationally recognised high-impact factor medical and scientific journals. Their doctors have also won awards in their respective fields and often this resulted in their becoming sought-after speakers at international forums. They have also recently won the highly coveted Team Science award from the American Association of Cancer Research (AACR). This is a recognition of the high standards of their work.
All said he believes it is not awards and recognitions that make all the difference. What matters is how they apply their signature strengths in our everyday work to provide the best patient experience.
Behind each patient encounter are multidisciplinary teams that meet for tumour board discussions to review all the complex cases to help decide on the use of the most appropriate and up to date diagnostic and treatment techniques for each individual patient. This is where we collectively put our minds together, share our opinions and decide on the best options for each case.
For those patients on the road to remission, They have set up very active support groups to journey with them and share their experiences. Here, they make new friends and many find strength by supporting each other as they move forward, with help from their psychosocial and nursing staff. They believe this is an integral part of the healing process.
Not every patient with cancer can be cured, but they can often help to prolong their lives. Regardless, they should always strive to relieve their symptoms and provide them with the mental, social and emotional support that they need. It has been said that they should strive to "cure sometimes, relieve often and comfort always." In this age of many new paradigm-changing cancer treatments, I believe we can now strive to "cure often, relieve always and comfort every single chance we get"!
In June 2017, They launched construction work on our new building, scheduled for completion by 2022. Located along Outram Road, it will be a much bigger, brighter and more comfortable one-stop NCCS. Each floor will house the clinical, research and educational facilities by disease type so as to foster closer collaboration between their clinicians and researchers. The new NCCS building will also house the Goh Cheng Liang Proton Therapy Centre. They believe the new NCCS will provide even better services in coping with the challenges in the years ahead and beyond.
While their excellent staff have done much to help patients with cancer, they could not achieve so much if not for the generosity of the many philanthropists for their donations, corporate sponsors, well-wishers and volunteers who have readily rallied to their cause. They welcome support from all quarters and believe that the best way to beat cancer is for all of them, NCCS and the community, to work together.
Type of Services:
Surgery & Surgical Oncology, SGH and NCCS
Comprehensive Liver Cancer Clinic
Radiation Oncology
Cancer Genetics Service
Department of Psychosocial Oncology
Nursing
Location: 11 Hospital Cres, Singapore 169610
Contact: emails and contact numbers
Website: https://www.nccs.com.sg/
---
---
#4 – Raffles Cancer Centre – Oncologists
Introduction:
Raffles Cancer Centre is committed to deliver holistic cancer care, ranging from screening and diagnosis, to treatment and long-term care. Their Centre's specialists bring with them a full array of cutting-edge knowledge, experience and skills to treat all solid tumours and haematological malignancies both rare and common.
In line with Raffles Medical Group's Group Practice Model, they have a team that provides seamless care required in cancer diagnosis, investigations, surgery, treatment, nursing, rehabilitative care and supportive care of cancer patients in their walk. Impeccable multi-disciplinary team-based care is translated into personalised service by the hand of the oncologist.
Type of Services:
Medical Oncology
Radiation Oncology
Haematology
Location:
Level 10, Raffles Specialist Centre 585 North Bridge Road
Singapore 188770
Contact: +65 6311 2300
Website: https://www.rafflesmedicalgroup.com/services/specialist-centres/cancer/our-specialists/
---
#5 – OncoCare Cancer Centre (Gleneagles)
Introduction: OncoCare Cancer Centre (Singapore) is now one of the largest private oncology practices in Singapore with seven clinics located at Singapore's premier hospitals – Gleneagles Medical Centre, Gleneagles Annexe Centre, Mount Elizabeth Orchard Medical Centre, Mount Elizabeth Novena Specialist Centre, and Mount Alvernia Medical Centre. A comprehensive, integrated specialized facility to care for cancer patients, ensures ready and rapid access to quality CT scans, MRI imaging and PET/CT scans, radiotherapy facilities, and cutting-edge laboratory services. Most scans are arranged on the same or next working day and responsive services mean less waiting and anxiety for patients.
Responsive and benevolent, their specialists and nursing staff at OncoCare Cancer Centre are committed not only to the most comprehensive, effective cancer treatment options but also to personalized care. Patients with their clinic will have close access to their treating doctor and will often know their staff by name. This eliminates our patients' concerns that they face a stranger when they need emergency care at their specialty center. Their doctors and staff are fluent in English and Mandarin. They have many Mandarin, Malay, and Bahasa-speaking staff. Interpreters can be arranged for foreign international patients as needed.
Helmed by highly trained specialist medical oncologists, and palliative care specialists who are continually involved in new cancer research, OncoCare Cancer Centre, Singapore offers the most effective approaches including new targeted therapies, molecular markers, and imaging, stratifying patients to the best therapies with major clinical responses while sparing unnecessary toxicities. While the cancer is often the target, the promise of personalized medicine is also about personalized holistic care for the patient's other physical, emotional, psychosocial, and spiritual needs. That is why they believe in not just the delivery of medicine, but the delivery of care!
Type of Services:
Diagnosis and workup of cancer
Treatment of cancer as inpatient or outpatient
Cancer screening, genetic counseling and testing
Types of Treatments
SURGERY
CHEMOTHERAPY
RADIATION THERAPY
HORMONAL THERAPY
Location & Contact: https://oncocare.sg/en/contact-us/
Website: Website Link Here
---
#6 – Parkway Cancer Centre Singapore
Introduction: Cancer is a global epidemic in the modern world. Every year, millions of people are diagnosed with cancer, and millions more – their families, friends, and loved ones – have their lives irrevocably altered. The silver lining of this reality is that constant advancements in medicines and medical technology are slowly but surely tipping the battle against cancer in their favor.
There is hope. And Parkway Cancer Centre is dedicated to sharing that hope with anyone and everyone affected by cancer.
They are home to a comprehensive suite of cancer treatments delivered by an experienced, multidisciplinary team of medical doctors, nurses, counselors, and other paramedical professionals. Every day, and for every patient, our team works hard to deliver holistic cancer care in a safe and soothing environment. They are aided by modern technologies and proven innovative therapies to achieve optimal clinical outcomes for our patients.
And since ensuring our patients' wellbeing also means creating a comfortable experience for them each time, our guest relations officers and translators are always on-hand to greet and attend to them.
The battle against cancer is not an easy one, but through it all, they are there to support and guide our patients. They are here to give them hope.
Type of Services:
Medical Oncology
Surgical Oncology
Haematology Oncology
Paediatric Haematology and Oncology
Radiation Oncology
Location & Contact: https://www.parkwaycancercentre.com/sg/contact/locate-us
Website: https://www.parkwaycancercentre.com/sg/about-us/who-we-are
---
---
#7 -Icon Cancer Centre Farrer Park
Introduction:
Icon Cancer Centre Singapore (previously Singapore Oncology Consultants) provides a holistic approach to cancer care, aligning each stage of a patient's cancer journey with the information and support they need from diagnosis, through to treatment and beyond.
In 2016, Icon Cancer Centre Singapore became part of Icon Group – Australia's largest dedicated provider of cancer care, with a growing reach into Asia and New Zealand.
They have a strong and prominent team of medical oncologists, haematologists and radiation oncologists who have received specialist training and worked in world-renowned cancer centres. They are dedicated to delivering personalised, evidence-based treatment plans to support patients and their families through their cancer treatment.
We treat a wide-range of cancers with an integrated approach, offering chemotherapy, treatment for blood disorders, and radiation therapy services alongside hospital partners. Their centres provide a friendly environment for their patients and their loved ones, combined with technology and evidence-based treatment options delivered by our caring medical team who are sensitive of the personal and cultural needs of their patients and their loved ones.
At Icon, they believe that cancer treatment is a collaborative effort that requires the support of many people working towards one goal – to provide our patients with care and support every step of the way.
Type of Services:
Palliative medicine
Wound care
Nutrition support
Care at home
Relief of pain and cancer-related symptoms
Health Screening
Location & Contact: https://iconcancercentre.sg/en/our-centres/
Website: https://iconcancercentre.sg/en/
---
#8 – Dr Ang Peng Tiam @ Mount Elizabeth
Introduction:
Dr Ang Peng Tiam graduated with a Bachelor's degree in Medicine and Surgery from the National University of Singapore (NUS) in 1982. He completed his Internal Medicine residency and was awarded a Master of Medicine (Internal Medicine) in 1986. In 1989, at the MD Anderson Cancer Center, Houston, Texas and Stanford University Medical Centre, he completed his Fellowship in Medical Oncology.
In 1977, Dr Ang was given the Singapore President's scholarship. For his excellent contributions to medical research, he was awarded the Professor Sir Gordon Arthur Ransome Gold Medal for being the top candidate in the 1986 Master of Medicine Clinical Exams, and the Singapore National Science Award in 1996.
The Sultan of Kedah bestowed a datukship on him in 2003 in appreciation of his public service. From 1991 to 1997, Dr Ang Peng Tiam was the founding head of the Department of Medical Oncology at Singapore General Hospital. At the Faculty of Medicine, NUS, he held the dual position of Director of the Oncology Centre and Clinical Associate Professor. He is also a National Cancer Centre Visiting Consultant. He is the Vice Chairman of the Singapore Cancer Society and the Chairman of the Breast Cancer Foundation Medical Advisory Committee.
Dr Ang Peng Tiam was the former President of the Oncology Society of Singapore. He holds a deep interest in science and more than 100 articles and abstracts have been written and presented.
Type of Services:
Specialty
Oncology – Medical
Location: Mount Elizabeth Hospital, Parkway Cancer Centre, 3 Mount Elizabeth, Level 2 Mount Elizabeth Hospital, Singapore 228510.
Contact: Orchard+65 6250 0000 , Novena +65 6898 6898
Website: https://doctorsgallery.org/dr-ang-peng-tiam-mount-elizabeth-hospital/
---
#9 – Novena Cancer Centre
Introduction:
Novena Cancer Centre is a dynamic organisation that strives to provide personalised patient care for its patients with exemplary professionalism, clinical excellence, compassion and kindness.
The mission of Novena Cancer Centre is to provide expert, compassionate care to adults with cancer while advancing the understanding, diagnosis, treatment, cure, and prevention of cancer and related diseases. Since its founding, Novena Cancer Centre has been committed to providing the best treatment available today while developing tomorrow's cures through cutting-edge research.
" The logo is in the shape of a heart formed by a mulitcoloured ribbon and it conveys compassion, understanding and kindness. The rainbow-hued, multicolored ribbon symbolizes a dynamic organization and also represents hope for all patients."
The mission of Novena Cancer Centre is to provide expert, compassionate care to adults with cancer while advancing the understanding, diagnosis, treatment, cure, and prevention of cancer and related diseases. Since its founding, Novena Cancer Centre has been committed to provide the best treatment available today while developing tomorrow's cures through cutting-edge research.
Type of Services:
General Oncology Services:
Laboratory
Genetic testing
Imaging services
Oncology treatments:
Surgery
Chemotherapy
Radiotherapy
Common tumour types seen include:
Breast, Colon, Stomach, Bile duct, Liver, Pancreas
Lung
Kidneys
Location: 38 Irrawaddy Road #09-41, Singapore 329563
Contact:+65 6339 0233
Website: https://www.novenacancercentre.com/
---
#10 – The Oncology Practice
Introduction:
With over 20 years of experience, Dr Patricia Kho is an experienced medical oncologist who had been practising at Mount Elizabeth Novena and Gleneagles Hospital, Singapore. She has subspecialty interests in lung, head and neck, breast and gastrointestinal cancers. Prior to that, she had worked in Singapore public hospitals such as National University Hospital and Tan Tock Seng Hospital.
Dr Kho graduated from the University of Newcastle upon Tyne, UK, and worked at the National University Hospital (NUH) in Singapore before continuing her specialist postgraduate training in medical oncology at the Sydney Cancer Centre, Royal Prince Alfred Hospital, (now known as Chris O'brien Lifehouse) under the mentorship of Professors Michael Boyer, Stephen Clarke and Alan Coates. She obtained her fellowship from the Royal Australasian College of Physicians (FRACP) in 2003.
Her interest in translational research in search of personalised cancer treatments, led her to work at Genome Institute of Singapore under Prof Edison Liu from 2002 to 2003. She subsequently obtained a Master of Philosophy (Medicine) from the University of Sydney with a research thesis entitled "Optimising Adjuvant Treatment for Colorectal Cancer".
Dr Kho returned to Sydney in 2005 and was appointed Head of the Department of Medical Oncology in Liverpool Hospital, a public university hospital in Sydney. She was also the Director of the clinical trials unit and a clinical lecturer during this time. In 2009, she decided to join a private practice at the Sydney Adventist Hospital to allow her more time to pursue her academic interests. At the same time, she was also a visiting scientist at the Garvan Institute of Research in Sydney.
In 2010, Dr Kho returned home to Singapore (having missed Singaporean Laksa) and has since continued to dedicate her efforts to deliver treatment and care with Gleneagles Hospital and Mount Elizabeth Hospitals as a Senior Consultant in Medical Oncology.
Dr Kho is a member of the American Society of Clinical Oncology, the Medical Oncology Group in Australia, the International Association of Lung Cancer, the Australian Lung Trials Group and the Australasian Gastrointestinal Trials Group.
Type of Services:
We provide patient-centric consultation, care and treatment for solid tumor cancers.
Lung cancer is a type of cancer that begins in the lung – it is an abnormal growth in one or both lungs.
Head & neck cancer is a group of cancers that are detected in the areas such as mouth, nose, throat, larynx, sinuses, and salivary glands.
GI cancer refers to a group of cancers that affect the gastrointestinal tract and other organs within the digestive system.
Breast cancer is a disease in which cancer cells are detected in the tissues of the breast.
Location: 38 Irrawaddy Road #07-28
Mount Elizabeth Novena Specialist Centre
Singapore 329563
Contact: +65 6970 5636
Website: https://theoncologypractice.com/
---
Have a Place to Recommend?
We need your help! Do you know any other noteworthy beauty clinics or salons that deserves to be added to this list? If so, do write to us via our email at [email protected]. Tropika Club will do a review of your recommendations and update the list accordingly.
---
Meanwhile, check out Tropika Club's Ecosystem of Websites

Tropika Club Magazine – Tropika Club Magazine crafts articles on all things Singapore, but with a greater emphasis on local businesses based on our #SupportLocalSG initiative. We check out and feature local businesses of all categories, ranging from your neighbourhood hawker stalls to the aesthetic clinics in town. We also cover local content ranging from beauty, lifestyle, places, eats and what's on in SIngapore. Our Top 10 rankings include local food and service establishments based in different regions in Singapore.
Tropika Club Deals – Search for the best voucher and coupon deals. Tropika Club Deals is ideal for customers who want to discover the best deals without having to commit to a specific appointment date and time. Choose from guaranteed discounted deals in the categories of hairstyling, hair removal, facial & aesthetics, body slimming, brows & lashes, nails & makeup, massage & spa or fitness & wellness. Customers can also buy vouchers as gifts or to use for the future.