Top 10 Best Popiah in Singapore
Popiah (薄餅) is a traditional snack believed to be of Chinese Hokkien origin. Popiah, which means "thin snack" or "pancake" in Teochew, refers to a spring roll made from thin flour skin wrapped around finely chopped vegetables and meat. The snack shares similarities with kueh pie tee, where the same filling is stuffed into pie-crust shells. It is common to see both dishes sold at the same stall in hawker centres and coffee shops around Singapore. [source] Tropika Club aggregated rankings or "ranking of rankings" compared from the following sources to further ascertain the final rankings. This is further refined using the TripAdvisor rankings to decide between the position in case there is a tie. Read on to find out where are the Top 10 Best Popiah in Singapore.

No Time to Read? Here's a Snappy Summary of This Article
The article highlights the top 10 places to find the best popiah in Singapore, a popular local dish.
It provides a brief overview of each restaurant or stall, showcasing their unique offerings and flavors.
The selected establishments are renowned for their high-quality ingredients, flavorful fillings, and skillful preparation techniques.
Each description includes information about the price range, location, and operating hours of the recommended popiah spots.
The article serves as a handy guide for both locals and tourists looking to indulge in this delicious and traditional Singaporean dish.
By exploring these recommended locations, readers can experience the diverse and authentic flavors of popiah in Singapore.
---
1. My Cosy Corner
Introduction: My Cosy Corner is a famous local restaurant where can let people to enjoy tasty and authentic Nyonya style cuisine. Owner Leong Swee Meng adapted a recipe from his famous cookbook author aunt Leong Yee Soo. Each popiah is made to order, and served to customer fresh and piping hot. Since 1998, My Cosy Corner has been a hit with their loyal customers comprising of students, office workers and residents living in the vicinity.
Offerings: They serve a humble yet winning selection of Laksa, Mee Siam, Mee Rubus, Kueh Pie Tee and not forgetting their signature hand-made Popiah. What makes this particular popiah special is the generous amount of crispy bits made from parboiled rice that adds an additional crunch and interesting texture. The Peranakan owner uses Nyonya-style fiery and aromatic chili sauce
Location: Coronation Shopping Plaza 02-02, 587 Bukit Timah Road 269707 Singapore
Contact: +65 6463 8286
Website: http://www.mycosycorner.com.sg/
---
2. Kway Guan Huat Joo Chiat Original Popiah & Kueh Pie Tee
Introduction: At Kway Guan Huat Joo Chiat Original Popiah & Kueh Pie Tie, is a place where taking their long family tradition of making the most authentic handmade popiahs in Singapore. For over 70 years, They have been making popiah skins with traditional way – painstakingly by hand, using a secret family recipe handed down from their forefathers in Fujian province, China. No other place in Singapore makes handmade popiah skin that is so softy, chewy, resilient, and paper-thin as Kway Guan Huat Original Joo Chiat Popiah.Kway Guan Huat Joo Chiat Popiah's rich food heritage is included in the National Heritage Board's historical food trail.
Offerings: Joochiat Popiah Restaurant offers signature Do-It-Yourself popiah sets served claypot style, and even offer delectable local zichar dishes here, prepared by an executive chef with decades of culinary experience under his belt. In their restaurant, traditional popiah with seafood filling added some twists to an old favourite such as the new chicken and lobster sets, among others. Besides, they waded into uncharted waters in popiah skin experimentation and came up with two new flavors – pandan and sesame.
Location: 01-01, 95 Joo Chiat Road 427389, Singapore
Contact:
Joochiat Popiah Shop +65 9620 2000 (Vic) * SMS / Whatsapp only
Joochiat Popiah Restaurant +65 6970 9360
Website: https://www.joochiatpopiah.com/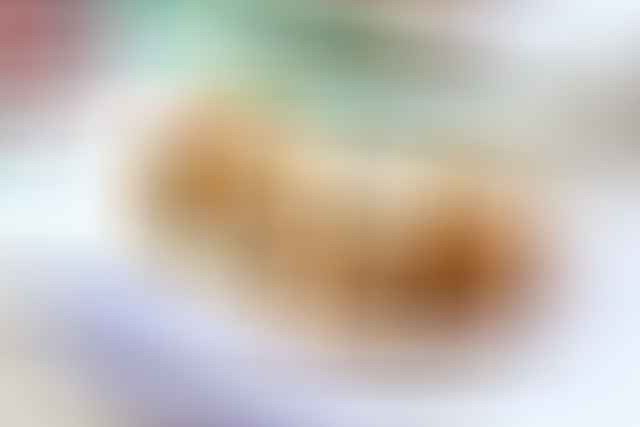 ---
3. Old Long House Popiah
Introduction: Old Long House Popiah is a recommended place that offers taste of authentic popiah since 1930. Their own secret recipes with no Monosodium glutamate (MSG), no artificial colourings, no preservatives, no pork & no lard, no seafood ​in turnips​, giving daily meals a healthy way for the young and old to enjoy it at any time of the day. Old Long House Popiah highly recommended in a lot of media channel such as FBI (Food & Beverage Investigator), The Green Book Best Food Awards, Singapore Street Directory, Gold 90.5FM and others.
Offerings: They are specialise in making delicious popiah as well as kueh pie tee cup
Location: 01-33, 22 lorong toa payoh 7, 310022 SINGAPORE
Contact: +65 9171 7157
Website: https://www.oldlonghouse.com/
---
4. Glory Catering
Introduction: Peranakan Nasi Padang restaurant for wholesome, good food is recommended for people to step in have a dinning. They are famous with perennial favourites such as Peranakan dishes like nonya laksa, nonya popiah, nonya kuehs, local favourites like mee siam, mee rebus, tahu goreng, lontong, and authentic nasi padang dishes like curry chicken, beef rendang, assam curry fish. Their dedicated chefs understand that there're no short-cuts when preparing appetizing mouth-watering dishes. You may have a wonderful dinning experience at there.
Offerings: Nyonya Popiah, it has bamboo shoots and fresh prawns for that unique taste Their food are all Halal-certified, value for money as well as the service is reliable and efficient.
Location: 139 East Coast Road, 28829 Singapore, 310022 SINGAPORE
Contact: +65 6344 1749
Website: https://www.glorycatering.com.sg/
---
5. Good Chance Popiah Eating House
Introduction: Mr Hou Shen Hu is the three Generations Founder of Good Chance Popiah Eating House. Popiah(Spring Roll) is a traditional dish from Xia Men, Fu Jian. His culinary skills and recipe were passed down by his parents, a tradition in the family. When he retired,he created 'Good Chance Popiah Eating House' in 1977. He had been running the business for decades until 88 years old, and pass to his grandson, Ah Boy now.
Offerings: They offers signature popiah with a lot of healthy food such as Cabbage, Turnip, Carrot,Bamboo Shoot, Leek, Dried Tofu, French Bean. Shrimp added to enhance the fragrance and sweetness of the main ingredients.
Location: 01-58, Blk 149 Silat Ave, 160149 Singapore (Nearest Mrt – Outram Park)
Contact:
Phone: 62710698
WhatsApp: 90043006
Website: http://goodchancepopiah.com.sg/
---
6. Ann Chin Popiah
Introduction: Ann Chin Popiah 安珍 was founded by Mr Lim Kam Chwee, who brought this from Fujian to Singapore in the 1940s. Ann Chin is probably one of the most popular brands in Singapore.It is also listed in the Singapore Michelin Guide with a "Michelin Plate". (The Michelin Plate or L'Assiette Michelin is a new designation worldwide, a symbol that indicates "restaurants where the inspectors have discovered quality food.") Its main outlet is at Chinatown Complex Food Centre though there are several other outlets around, with its most famous branch being at Sin Ming Block 24.
Offerings: Ann Chin Popiah charges $1.60 per Popiah roll, and also include other varieties such as Kueh Pie Tee ($3 for 4 pieces), Yam Roll ($1.60), Deep Fried Spring Roll ($1.60), Curry Spring Roll ($1.60).
Location: Chinatown complex 01-112, 335 Smith St, Chinatown Complex, 050335 Singapore
Contact: +65 8189 4699
Website: https://annchinpopiah.oddle.me/en_SG
---
7. Jit It Thai San Popiah / Yue Yi Tai Shan Popiah
Introduction: Jit It Thai San Popiah is a small stall in a corner of a coffeeshop at Clementi Avenue 3 where the popular Brothers Rojak is located. The stall known as Jit It Thai San Popiah is run by 2 elderly while the lady auntie is in charge of making the popiah.
Offerings: Popiah roll $1.80 each The delectable popiah here is stuffed with turnips, beansprouts, hard boiled eggs and peanuts..Besides, authentic taste of power popiah with power chilli is the way to eat, highly recommended.
Location: See Lam Hern Coffeeshop 01-211, 449 Clementi Ave. 3. 120449 Singapore.
Contact: NIL
Website: NIL
---
8. Souperstar
Introduction: Souperstar is a re-imagined food concept that amalgamates the best of local and the world's food heritage. They do so by injecting popular flavours from around the world to the nostalgic taste of popiah, thus changing how popiah is being savoured.
Offerings: From traditional and modern flavoured popiah to soups, stews, salads and sandwiches. Souperstar serves you hearty meals that fuses the best of local and the world's food heritage!
Location: B2-31, 7 Wallich Street Tanjong Pagar Centre, 078884 Singapore
Contact: NA
Website: https://souperstar.com.sg/
---
9. Qiji
Introduction: Qi Ji outlets are found all over the island and the Qi Ji brand is synonymous with professional catering.Their company mission is to preserve Singapore's culinary heritage by serving the tastiest local fare. They also would like to raise the perception and image of local cuisine, putting Singapore on the culinary world map.
Offerings: Their signature food include Handmade Popiah and Nasi Lemak.Popiah with golden crispy bits as an alternative to peanuts which complement the fillings with the right amount of crunchiness and fragrance.Their popiah are made to order to ensure freshness; come savour the juicy, flavourful fillings wrapped in thin, soft and chewy skin.
Location: Several Outlets.
Contact: +65 6283 8572 (Head Office)
Website: https://www.qiji.com.sg/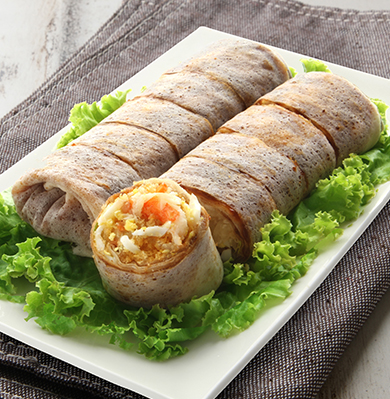 ---
Read Also:

Top 10 Best Eats at Chinatown Food Centre

_
---
Conclusion
Popiah is a popular snack in Singapore that is made with a thin flour skin wrapped around a variety of fillings, such as turnip, carrot, bean sprouts, eggs, prawns, and peanuts. There are many different popiah stalls in Singapore, each with its own unique recipe and style. When choosing a popiah stall, it is important to consider your personal preferences. Some factors to consider include the type of fillings you like, the price, and the location of the stall. No matter which stall you choose, you are sure to enjoy a delicious and satisfying popiah. So next time you are in Singapore, be sure to try one of these top 10 popiah stalls!
Frequently Asked Questions (FAQ)
Q: What is popiah?
A: Popiah is a popular Singaporean dish consisting of a soft, thin crepe-like skin filled with a variety of ingredients such as turnips, bean sprouts, lettuce, tofu, and prawns, topped with a sweet sauce.
Q: Are the popiah spots suitable for vegetarians?
A: Yes, several of the recommended popiah spots in the article offer vegetarian options. They use ingredients like tofu, mushrooms, and other vegetables to create delicious vegetarian popiah fillings.
Q: Can I customize the fillings in my popiah?
A: Most of the popiah spots mentioned in the article allow customization of the fillings. You can choose the ingredients you prefer and create a popiah that suits your taste.
Q: How much does popiah cost at these recommended spots?
A: The price range for popiah at the recommended spots varies. It is advisable to check the article for specific details about the price range of each spot.
Q: Are these popiah spots suitable for families?
A: Yes, many of the recommended popiah spots are family-friendly. They offer a comfortable dining environment and have options suitable for both adults and children.
Q: Are these popiah spots accessible by public transportation?
A: Most of the recommended popiah spots are conveniently located and accessible by public transportation. You can refer to the article for specific details on the location and transportation options for each spot.
Q: Do these popiah spots have any other specialties?
A: While the focus of the article is on the best popiah spots, many of these establishments offer other dishes or specialties. You can explore their menus to discover additional culinary delights.
---
Have a Place to Recommend?
Your contribution is valuable to us! Are there any outstanding businesses that you believe should be added to our list? If so, please send your recommendations to us at [email protected]. Tropika Club will review your suggestions and update the list accordingly. Thank you for your help in making our list of businesses as comprehensive and accurate as possible.
---
Meanwhile, Check out Tropika Club's Ecosystem of Websites
Tropika Club Magazine – Tropika Club Magazine is a Singapore-based publication that features articles on a wide range of topics with a focus on local businesses and content for the region. The magazine emphasizes supporting local businesses through its #SupportLocal initiative, which includes coverage of everything from neighborhood hawker stalls to aesthetic clinics in town. In addition to highlighting local businesses, Tropika Club Magazine also covers a variety of local content, including beauty, lifestyle, places, eats, and what's on in Singapore and the Asia Pacific region.
Tropika Club Deals – Tropika Club Deals is a leading online deals and voucher shopping site in Singapore, offering amazing discounts on beauty, wellness, and fitness products and services. It's the perfect platform for customers who want to discover the best deals without having to commit to a specific appointment date and time. These deals are available at major beauty stores, facial salons, hair salons, and other brands in Singapore, with no minimum spend required. Choose from guaranteed discounted deals in the categories of hairstyling, hair removal, facial & aesthetics, body slimming, brows & lashes, nails & makeup, massage & spa or fitness & wellness. Tropika Club Deals is also ideal for customers who want to buy vouchers as gifts or to use for the future. So whether you're looking to save money on your next haircut or want to treat yourself to a relaxing massage, Tropika Club Deals has got you covered with the best voucher and coupon deals in Singapore!