Top 10 Best Restaurants in 313 Somerset Shopping Mall
[email protected] is a vibrant, bustling mall bursting with fashion, featuring brands like Zara and Cotton On. There are also lifestyle brands like SONY, Smiggle, and Muji. It's not lacking in the food department too. There are plenty of options available, no matter your budget: from Marché Mövenpick to Ayam Penyet. If you're looking for good food in 313 Somerset, here are the Top 10 Best Restaurants in 313 Somerset.
---
1. Go Noodle House
About: Step into a Qing Dynasty-inspired shop and indulge in a bowl of heart-warming noodles. The art of Mi Xian (rice noodles) trialled and perfected, served in the piping hot broth with a dash of Hua Diao Wine and topped with a generous amount of Bursting Meatballs, guaranteed to excite your taste buds. For the adventurous, they got you covered! They challenge you to experience every bite with their homemade chilli sauce, or to experiment on the various combination of noodles and toppings. There is definitely a bowl of Mi Xian to satiate everyone!
Menu: Click for the Menu
Address: 13 Orchard Rd, #B3-37/38 [email protected], Singapore 238895
Website: https://www.gonoodlehouse.com.sg/
---
2. Cafe de Paris
About: Café De Paris is an influential cafe shop brand originated from Korea since 2009. It has good reputation and well known by the signature product "sweet BonBon" and specialty coffee. 23 stores world wide including Korea, US, Canada, HK, Singapore and China. Healthy and tasty, is right on trend, suitable for all age group.
Menu: Click for the Menu
Address: 313 Orchard Road | [email protected] B1-37 Singapore 238895
Website: https://www.cafedeparissg.com/
---
---
3. Ichikokudo Hokkaido Ramen
About:
ICHIKOKUDO is committed to sharing the authentic flavors and culture of Hokkaido. Their ALL HALAL menu is their pride. Each bowl cooked to order with the freshest ingredients and their full sincerity.
Their chefs take hours daily, to create the incredible broth which makes up the base of their bowls of ramen.
Each bowl is cooked to order, to keep it consistent. You can expect to savor a richly flavored bowl of both, with springy noodles and the freshest ingredients.
What they serve to you is a product of our sincerity. It makes their day to be able to share this joy with you.
Menu: Click for the Menu
Shoyu Ramen
Hokkai Ramen
Miso Ramen
Hokkai-Jigoku Ramen
Donburi
Address: B3-35/36 313 Orchard Road, Singapore 238895
Website: https://www.facebook.com/alleyweisg/
---
---
4. Mrs Pho
About: Mrs Pho is a tribute to all the Vietnamese mothers, grandmothers and aunties they affectionately crown best cook in the family, best cook in the neighbourhood, best cook, period. Everyone has their own 'Mrs Pho'. And eating at their place is like eating out at home. It is on this simple ideal that they built their restaurant; a place where they feed you like family.
Helmed by a third-generation cook, Chef Linh, Mrs Pho House is a place where she showcases and shares the traditional Vietnamese dishes that she was brought up with. Instead of pho and street food delicacies, Mrs Pho House features a slew of items that are usually served in a traditional, Vietnamese home. Chef Linh also included the Vietnamese-style hotpot and grills, which are often served during the festive period. 
Menu: Click for the Menu
Original Pho
Dry noodle
Rice platter
Address: 313 Orchard Road, #01-16, Singapore 238895
Website: https://mrspho.com/
---
5. Nam Dae Mun
About: NAM DAE MUN is an improvement of Korea's centuries-old dessert craft techniques. It uses less sugar, no oil, and no salt, completely relying on the freshness of the ingredients for a delicious and healthy treat.
Nam Dae Mun is famous for its steamed Korean style traditional sticky rice cakes, osmanthus rice cake and glutinous mochi. These cakes are steamed on gentle steam to ensure a delicate rice cake texture for a minimum of 45 minutes below a food grade linen.
Menu: Click for the Menu
AAA Mao Shan King Mochi
Snow Jade Osmanthus Cake
Sweet Red Bean Sticky Rice Cake
Ice Jelly
Address: 313 Orchard Rd, B3-54, Singapore 238895
Website: https://www.herme.shop/
---
---
6. Ohayo Mama San
Japanese tapas
Fusion main course
Rice bowls
Dry noodle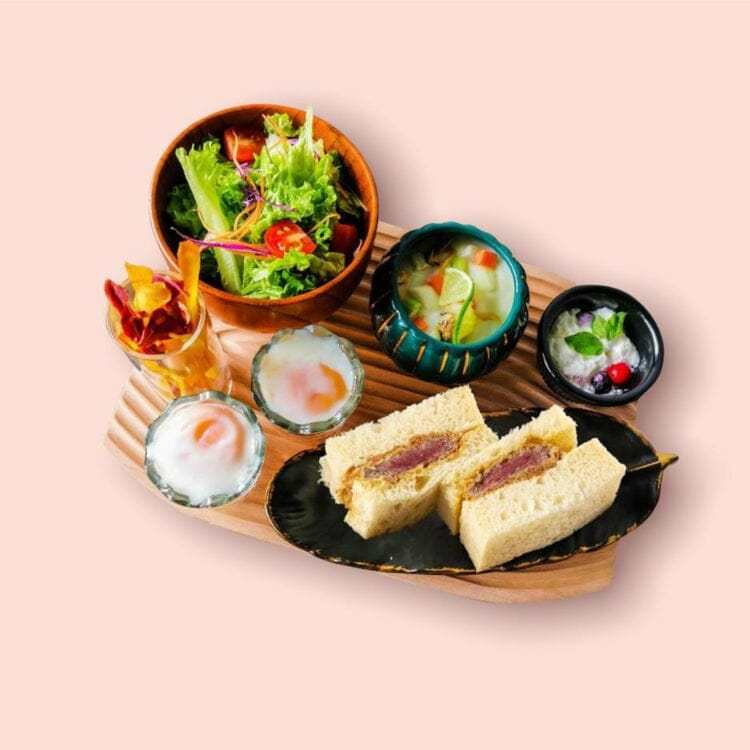 ---
7. Masizzim
About: Masizzim is Singapore's first Korean stew speciality restaurant. With ingredients sourced directly from South Korea, each stew is slow-cooked with secret recipe sauce and served hot in cast-iron pots.
An amalgamation of the Korean words 'masi' (delicious) and 'jjim' (stew), Masizzim (pronounced ma-see-zim) distinguishes itself from all other Korean eateries with three headline acts: Beef Rib Stew, Pork Rib Stew and Spicy Chicken Stew. These are complemented by a supporting cast of scrumptious side dishes, such as mix grain Rice Balls and three types of savoury Pancakes.
Menu: Click for the Menu
Soy Beef Rib Stew
Anchovy Rice Ball
Spicy Stir-Fried Chicken
Tuna Seaweed Egg Roll
Address: 313 Orchard Road, #B3-03/04, Singapore, 238895
8. Josh's Grill
About:
A dining destination that offers the complete grill experience with premium cuts from high grade beef meats to Grilled Chicken Chops, Josh's Famous Onion Rings, Fish & Chips, Prawn Aglio Olio and sharing dishes like Porterhouse Steak and Tomahawk Steak.
The promise of affordability and quality comes from sourcing and hand selecting the best ingredients from the freshest seafood, poultry to cut of meat. Beautiful grilled marks showcases the delicate process of all meats cooked to order at low temperature for an hour, retaining its moisture, deep char and smoky caramelised flavour.
JOSH's GRILL is here to redefine the moments in life worth celebrating through every dish served.
Menu: Click for the Menu
FAMILY GRILL BUNDLES
APPETISERS
STEAK & LAMB
CHICKEN FARM
BY THE SEA
CLASSIC COMBOS
Address: 313 Orchard Road #B2-15 to 19 Singapore 238895
Website: https://joshsgrill.oddle.me/en_SG
---
9. Kin Kao Young
About:
From the original recipe by Noklae Sukothai Noodles, a humble shop in Chiang Mai that is often visited by the Thai celebrities. Their signature Celebrity Pork Leg and Pork Bone Soup are
undoubtedly the celebrities' choice. The simple yet delicious dishes are now served in Kin Kao Young along with other Thai street food that are loved by the locals and tourists.
Menu: Click for the Menu
MARIO'S CELEBRITY'S CHOICE
NOKLAE SUKOTHAI SOUP & NOODLES
Mario's Celebrity Drumstick Rice Bento
Basil Minced Pork Rice Bento
Mixed Grilled and Fried Combo Rice Bento

Address: B2-01/02/03, 313 Orchard Rd, 238895, Singapore
Website: https://kky.sukigroup.com.sg/?StoreID=3496c992-5f96-4680-9f37-18ecdb12071b&Service=PickUp&lang=EN
---
10. Prive
About: Privé delivers a relaxed all-day dining and drinks venue where you can grab a quick bite, linger over a full meal or unwind with cold beers in a comfortable garden-esque al fresco setting. Offering juicy burgers, Asian fare, brunch favourites and other comforting dishes which are guaranteed to satisfy, Prive beckons you to take a break from the hectic pace of life and just chill.
Since it was established in 2007, The Privé Group has grown to become one of the leading players in Singapore's ever-changing food and beverage scene. Backed by a team of talented individuals and guided by a corporate philosophy of "Go The Extra SMILE", the Group has established itself as a purveyor of unique lifestyle concepts, encompassing both restaurants and nightlife, which offer customers unforgettable experiences.
Menu: Click for the Menu
ALL-DAY BREAKFAST
SOUPS, SALADS, SANDWICH & WRAPS
BURGERS
10-INCH STONE-BAKED PIZZAS
Address: 313 Orchard Rd #01-28, 313 Somerset, Singapore 238895
---
Have a Place to Recommend?
We need your help! Do you know any other noteworthy places that deserves to be added to this list? If so, do write to us via our email. Tropika Club will do a review of your recommendations and update the list accordingly.
---
Meanwhile, check out Tropika Club's Ecosystem of Websites

Tropika Club Magazine – Tropika Club Magazine crafts articles on all things Singapore, but with a greater emphasis on local businesses based on our #SupportLocalSG initiative. We check out and feature local businesses of all categories, ranging from your neighbourhood hawker stalls to the aesthetic clinics in town. We also cover local content ranging from beauty, lifestyle, places, eats and what's on in SIngapore. Our Top 10 rankings include local food and service establishments based in different regions in Singapore.
Tropika Club Deals – Search for the best voucher and coupon deals. Tropika Club Deals is ideal for customers who want to discover the best deals without having to commit to a specific appointment date and time. Choose from guaranteed discounted deals in the categories of hairstyling, hair removal, facial & aesthetics, body slimming, brows & lashes, nails & makeup, massage & spa or fitness & wellness. Customers can also buy vouchers as gifts or to use for the future.