Top 9 Slimming Centres in West Singapore
---
---
No Time to Read? Here's a Snappy Summary of This Article
Introduction: The article introduces the benefits of slimming salons and provides a list of the top 10 slimming salons in West Singapore.
Slimming 101: The article explains the difference between weight loss and fat loss, and how slimming salons can help with both. It also gives some tips on how to choose a slimming salon that suits your needs and budget.
Top 10 Slimming Salons in West Singapore: The article reviews the following slimming salons in West Singapore, based on their services, prices, reviews, and locations
Introduction
Having trouble to shape your nice body physique? Whether rain or shine, COVID-19 or otherwise, we are all trying our best to stay in shape. A great slender body not only helps boost your confidence, but also makes you more photogenic for your selfies. With so many weight loss centres and slimming salons in downtown Singapore offering attractive rates for their slimming and fat burning programs, you are really spoilt for choice. Check out Tropika Club's top picks of the top body slimming, body contouring and weight loss centres in the western area of Singapore. The Tropika Club Team has rounded up the Top 10 slimming salons in the west of Singapore (This includes Jurong East, Jurong West, Clementi, Boon Lay and Commonwealth areas) that will help you to solve your problem. Read on to find out more.
Criteria for Selection
When selecting the top 10 slimming centers in Singapore, several criteria come into play. First and foremost is the expertise and qualifications of the center's staff. The trainers, nutritionists, and therapists should have relevant certifications and a wealth of experience in the field of weight loss and fitness. Secondly, the range of services and programs offered is crucial. A top-notch slimming center should provide a variety of options tailored to different needs and preferences, including personalized training plans, nutritional guidance, spa treatments, and holistic wellness programs. Additionally, the effectiveness of their programs and the success stories of previous clients are vital indicators of their credibility. Positive reviews and testimonials are a strong testament to the center's ability to deliver tangible results. Lastly, factors such as the quality of facilities, accessibility, and affordability should also be taken into consideration. Overall, the top 10 slimming centers in Singapore are those that excel in expertise, offer comprehensive services, deliver successful outcomes, and provide a positive experience for their clients.
| Criteria | Description |
| --- | --- |
| Location | Centrally located in Downtown Singapore for easy accessibility. |
| Reputation | Positive reputation and high ratings from customers and industry professionals. |
| Expertise | Experienced and knowledgeable staff specializing in weight loss programs. |
| Personalized Approach | Customized weight loss plans tailored to individual needs and goals. |
| Range of Services | Offers a comprehensive range of weight loss services, including nutrition counseling and fitness programs. |
| Success Stories | Positive testimonials and success stories from previous clients. |
| Safety Measures | Ensures the implementation of proper safety protocols during weight loss treatments. |
| Client Support | Provides ongoing support and guidance throughout the weight loss journey. |
| Cost-Effectiveness | Offers competitive pricing and value for money in relation to the quality of services provided. |
| Modern Facilities | Well-equipped facilities with modern technology and equipment for effective weight loss treatments. |
---
#1 Wellaholic (Jurong)
Introduction:
Wellaholic's vision is to help their customers look their best with the best rates in Singapore. They offer a range of aesthetic services, including slimming treatments such as 360 advanced fat freeze, fat freeze, RF body sculpting, ultrasonic cavitation, laser lipo as well as stretch mark microneedling.
They also have a full range of aesthetic services including technology facials, microneedling, permanent hair removal, and teeth whitening. ​Wellaholic has seven outlets, at Tai Seng, Jurong East, Orchard, Kovan, Tg Pagar, Lavender and Bright Hill (their latest outlet). Wellaholic believes in offering quality services to their customers, with excellent customer service, transparent pricing and definitely no hard-selling.
Wellaholic Slimming Lab: Wellaholic Slimming Lab, located at Wellaholic (Lavender), is equipped with the latest cutting-edge weight loss and fat reduction equipment designed to accelerate their customers' fat loss goals. At the Slimming Lab, Wellaholic consultants plan a comprehensive 12-week slimming journey based on a 360 approach with active tracking, fat-reduction treatments, robust meal plans and diet supplementation to ensure guaranteed results in their clients' fat-loss and weight management objectives.
The Treatments:
The Slimming Lab is equipped with the technology and expertise to help customers through their weight management and fat loss objectives, with guaranteed results over the course of a 12-week period with our WellaShape 360 program.
The WellaShape 360 program, only available at the Slimming Lab costs from $665 per week for a 12-week regime, and includes the following:

12 weeks/sessions of 4 probes of WellaFreeze 360
12 weeks/sessions of 2 probes of Ultrasonic Cavi 360
12 weeks/sessions of 2 probes of WellaSculpt 360
12 weeks/sessions of 8 probes of Laser Lipo 360
12 weeks' supply of diet supplement plan (Fat Burner, Multivitamins and Probiotics)
12 week's supply of meal replacement plan
Weekly measurements of weight, obesity, lean body mass, subcutaneous fat, visceral fat, BMI, etc. with full body measurements
Online journey for easy customer access and tracking

Customer can also opt for a 1, 4 or 8 week WellaShape 360 regime.
WellaShape is Wellaholic's premium body contouring plan, which combines their WellaFreeze Fat Freeze with their WellaSculpt Body Sculpting with skin tightening. WellaShape™ is designed to help you get into your desired shape through best-of-breed body contour technologies in Singapore. Wellaholic uses fat freezing via WellaFreeze to freeze your fats, and state-of-the-art Radio Frequency via WellaSculpt to heat your subdermal tissues to tighten them and keep them taut. Use science to get in shape immediately.
Check them out at:
Location: 2 Venture Dr, #02-17 Vision Exchange, Singapore 608526
Hotline: +65 8499 4980
Website: Wellaholic deals
---
Discount Voucher Deals:
$279.00
Enjoy a session of at fat freeze at only $237.15 (15% discount) at Wellaholic.
Reduce between 14% to 28% of visible fat after each WellaFreeze™ Fat Freezing Session at Wellaholic.
Awarded "Best Body Firming & Sculpting" for WellaFreeze by Beauty Insider Spa & Salon Awards 2020.
Wellaholic is renowned for their exceptional customer service and no hard selling.
Purchase voucher and choose to use it at any of their multiple outlets island-wide.
$239.00
WellaSculpt Radiofrequency body sculpting uses advanced radio frequency technology to tighten loose and lax skin, accelerate cellulite improvement and enhance overall body contouring.
Wellaholic is renowned for their exceptional customer service and no hard selling.
Purchase voucher and choose to use it at any of their multiple outlets island-wide.
---
#2 Spacio (Clementi)
Introduction: Since 2007, Spacio has been providing effective beauty, massage, slimming, hair removal and nail treatments. Specialising in non-surgical beauty treatments for both men and women, they're committed to providing exceptional quality with their team of trained, accredited professionals.
The Treatments: RF Treatment – Face & Body (Radio Frequency): Lift and firm up your skin, remove wrinkles, improve circulation and tighten saggy cheeks with this treatment.
Check them out at:
Location: Blk 449, Clementi Avenue 3 # 01-229,Singapore 120449
Hotline: +65 6779 1636
Website: https://spacio.sg/
---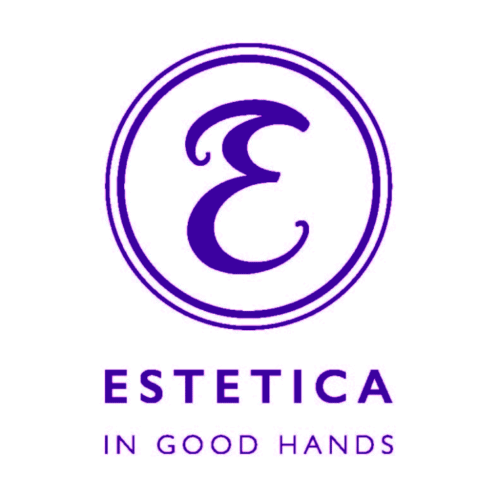 #3 Estetica Beauty
Introduction: Dazzled by the glamour of the European haute couture, and all the sprouting beauty houses across asAa in the 60s and 70s. That invoked a passion for exploring all the best technologies and techniques for Estetica's founder, Maggie.
That guides Estetica's founding principle: to benchmark every product and treatment by the science behind it. They have led Nobel Prize-winning collaborations with renowned scientists, brands and research institutes. Plus, they're the only beauty retailer in Singapore with a joint lab with the leading A*STAR research institutes.
The Treatments: Ultrasonic Lipo-Lifting Slimming Treatment—achieve your desired figure with the combination of Acoustic Waves, Multi-Polar RF and Vacuum Suction.
Check them out at:
---
#4 Theresa Body Skin Wellness (Jurong East)
Introduction:
Theresa Beauty is a total wellness centre specialising in the organic means to lose weight and maximise health. At Theresa, it's possible, naturally. Established in 1987, Theresa Beauty started in Ang Mo Kio with its first outlet and expanded to other outlets islandwide. Theresa Body Skin Wellness started with humble beginnings and through their team of experienced aestheticians, they have established the brand as a household name with the support of their loyal customers and team members.
Theresa Beauty first opened as a humble store in Ang Mo Kio in 1987. They pride themselves in providing the organic approach to weight management and enhancing health in their total wellness centres. With the support of their loyal customers and team of aestheticians, they are a household name in Singapore's beauty and wellness scene.
From body massage services to facial beauty treatments, Theresa Beauty remains at the cutting edge in the beauty industry. They even have Prenatal Massage, Postnatal Massage and even the Ancient Asian Therapy (inspired by TCM Meridian Massage) for mothers or soon-to-be mothers.
If you have sensitive skin, give their Acne Medi-Peel and their HydraPeel Facial treatments a try. For those wanting to clear acne scars, their recommended treatment is the Phytopeeling Green Coral Acne Scar. Looking for a facelift without any surgical intervention, opt for their SygmaLIFT treatment using (High-Intensity Focused Ultrasound) technology. It's a pain-free, injection-free Facelift Transformation Process that promotes tissue repair and collagen production.
The Bio Thermo Lipolysis is their premier non-invasive treatment for body slimming. With the Infrared Body Wrap System, the treatment reduces cellulite and supports fat reduction in your body, burning up to 1400 calories an hour.
For those who want a good-old' R&R, try Theresa Beauty's Aroma Therapy Body Message. It provides overall body wellness and stress relief through the art and science of naturally extracted aromatic essences from plants to harmonise and promote the health of body, mind and spirit.
The Treatments:
Fat Freeze– Fat freeze or its medical term, cryolipolysis is a non-invasive and non-surgical medical procedure used to destroy fat cells, by freezing.
Thermo-Lipolysis– Reduce Cellulite | Fat Reduction | Stimulate Metabolism
Ginger Detox Tumergenic treatment– Promote weight loss | Alleviate Wind & Water Retention | Detox Impurities
Check them out at:
---
#5 Pisces Wellness
Introduction: Born out of a genuine passion and mission to provide the best treatment for beauty and wellness. PISCES Wellness uses a holistic approach to enable customers to achieve their ideal figure and healthy glowing skin from within. Designed for the modern-day city dweller, they suite of beauty and wellness treatments aim to relieve stress and relax the mind; they philosophy is to provide professional-grade products with state of art technologies to treat different skin problems. With a range of comprehensive customized treatments such as facials, massages, hair removal services, effective slimming therapies, and onsen therapy, you will see results in minimum time. They love what they do! their team of well-trained therapists is dedicated to make their customers happy and improve clients' health and wellness through the power of technologies and the magical power of touch. The calming environment is your sanctuary from the everyday hustle.
The Treatments:
Fat freezing treatment
Each session for one area includes two 12cm or 16cm (depending on the treatment area, to be advised by partner) applicators at -5 to 3 degrees which are sufficient for most body types. Top up of additional cups may be required for larger body areas. (Customers are advised to confirm the number of cups needed with the partner before the session begins. Charges may apply for additional applicator treatments based on individual body types.)
Check them out at:
Location: 1 Jurong West Central 2 #02-21/21A Jurong Point 1 Shopping Centre
Hotline: +65 6776 0123
Website: Deals from Pisces
---
---
#6 BodyPerfect – WestGate Mall
Introduction: BodyPerfect is Singapore's Slimming Experts is the recipient of multiple slimming accolades like SimplyHer's Best Instant Body Reducer, Best Anti-cellulite Treatment, and Singapore Prestige Brands Awards Since 2006, they have helped thousands of women achieve better figure lines, no matter the weight issue. Being the celebrity's choice, they boast the patronage of celebrities like Xiang Yun, Olinda Cho, Cassandra See, Ng Hui, Florence Tan, Hong Hui Fang, and Joey Swee, The 7 location Beauty brand offers a range of non-invasive slimming treatments which does not require the use of pills, injections or downtime. Sculpting the body, smoothing the skin, and encouraging internal health balance, their repertoire of weight loss and lymphatic enhancement therapies reduces the occurrence of eight rebounds after treatment.
The Treatment:
75-Minute Ultralight Spot Reduction with Customised Firm Up Wrap
30-minute professional body analysis
20-minute Ultralight 40K Cavitation
Check them out at:
Location: 3, #03-26 Gateway Dr, Westgate Mall, 608532
Hotline: +65 6425 6966
---
#7 Cheryl W Wellness & Weight Management
Introduction: Cheryl W is founded by Cheryl Wee. It stands for Wellness & Weight Management for the young modern independent women. Cheryl W aims to promote positive wellness & weight management lifestyle. Through this brand, their founder, Cheryl Wee, shares her years of personal experience battling with weight management problems and how she overcomes it. Fit & Healthy is the new thin with Cheryl W.
The Treatment:
Cheryl W Fat Freeze Treatment
Fat Freeze also allows you to target specific areas of the body in a non-invasive manner. For example, if you want to target your thighs and your love handles, you can do that with Fat Freeze without undergoing surgery, general anaesthesia, body incisions. Fat Freeze is a great choice for those on busy schedules. The treatment can be completed in an hour. Fat Freeze is a non-invasive treatment. The treatment requires no surgery, you will need little recovery time. In some rare cases, there may slight bruising, and numbness.
Check them out at:
Location: Jurong Point #03-02, 1 Jurong West Central 2, 648886
Hotline: +65 6898 4890
---
---
#8 Bella Marie France
Introduction: Bella Marie France is a unification of expertise from the industry's best-known names – Bella Skin Care and Marie France Bodyline. Today, they continue to cater to the modern woman by offering the latest treatments to bring out each individual's beauty potential – one that is defined and fully embraces the beauty, body and beyond approach. And that is why they are a beauty gym. It is a place where technology gives you the freedom to pursue a curated and precise rejuvenation regime rooted in science. Here, your every step is digitised for advanced diagnostic, consultation, and treatment processes. They are a place where you walk out rejuvenated with confidence, and a place you will look forward to. To do what's only the best for you. So you find what you've had all along. A beauty awakened, defined only by you.
The Treatments:
FATBLAST 300TG- $480
FatBlast 300TG is an easy and comfortable way to reduce adipocytes (also known as fat cells) through apoptosis-inducing radiofrequency to deliver circumferential reduction. Working through controlled delivery of energy deep into the adipocytes, FatBlast 300TG utilises a specialised frequency (27.12 MHz) combined with the ideal 300 Watts to selectively target and heat adipocytes to the optimal temperature to cause denaturation of cells, leading to apoptosis (death of fat cells – a process by macrophage). It takes a minimum of 2-3 weeks to initiate the process.
PRO-FREEZE- $1,200
Pro-Freeze is an alternative to liposuction that requires no incision, no anaesthetic, no surgery, and no downtime. It uses fat-freezing technology to safely freeze fat cells without harming surrounding tissues, and removed by the body's natural processes.
Check them out at:
Location: 1 Jurong West Central 2, #B1 – 60 / 61, Singapore 648886
Hotline: +65 6316 7767
---
#9 London Weight Management – Clementi
Introduction: Established in 2000 – Award-winning slimming brand, London Weight Management is truly a beauty essential for women who want to lose weight and reshape their silhouettes effortlessly. Every treatment at London Weight Management consists of a detailed body fat analysis and a series of customised slimming techniques to help you achieve that trim and womanly figure you desire.
The Treatment:
POWERSLIM Body Slimming Treatment
Witness the amazing weight loss result in just 90mins! Highly recommended by TV variety show – Lady First SG, the groundbreaking POWER SLIM treatment is highly effective, painless and non-invasive. It is also the No.1 Most Effective Slimming Treatment in London Weight Management! Be prepared to lose up to 2kg and 8-22 cm in just 1 session! No crash diet, no pills and no surgery involved! Try it to believe it!
Check them out at:
Location: 3155 Commonwealth Ave W, Singapore 129588
Hotline: +65 6883 1234
---
---
INTERESTED TO BE FEATURED ON THIS LIST?
If you are interested to be featured in Tropika Club's top picks, do write to us via our email. Tropika Club will do a comprehensive review of your treatments and customer journey as part of our verification and validation process.
---
Meanwhile, check out Tropika Club's Ecosystem of Websites

Tropika Club Magazine – Tropika Club Magazine crafts articles on all things Singapore, but with a greater emphasis on local businesses based on our #SupportLocalSG initiative. We check out and feature local businesses of all categories, ranging from your neighbourhood hawker stalls to the aesthetic clinics in town. We also cover local content ranging from beauty, lifestyle, places, eats and what's on in SIngapore. Our Top 10 rankings include local food and service establishments based in different regions in Singapore.
Tropika Club Deals – Search for the best voucher and coupon deals. Tropika Club Deals is ideal for customers who want to discover the best deals without having to commit to a specific appointment date and time. Choose from guaranteed discounted deals in the categories of hairstyling, hair removal, facial & aesthetics, body slimming, brows & lashes, nails & makeup, massage & spa or fitness & wellness. Customers can also buy vouchers as gifts or to use for the future.