You Should be Looking Out for Dengue Too
It seems odd for dengue to share the front page of online newspapers with COVID-19. The dengue situation is not an issue to be ignored. The National Environment Agency expected this year to have the worst dengue outbreak in Singapore's history. During the Circuit Breaker period, the incidence of Aedes mosquito larvae detected in homes and common corridors in residential areas increased five-fold. By July this year, the number of dengue cases has also already surpassed last year's tally. As of 1 September 2020, Tropika Club found that the cumulative number of dengue cases for this year stands at over 27,600, bounding ahead last year's number of 15,998.
---
---
The Aedes Mosquito
Let's get to the nitty-gritty. Dengue is spread by several species of female mosquitoes of the Aedes genus, chiefly the Aedes aegypti. You can identify the mosquito can by its distinctive white markings on its legs, and a U-shaped marking on the upper surface of its midsection (the thorax).
Only the female Aedes mosquito bites because it needs the protein for its eggs to develop. The mosquito becomes infective around seven days after it bit a person with the virus. Though they usually bite at dawn and dusk, the mosquito can bite at other times of the day, thus spreading the infection.
Symptoms of Dengue
Dengue fever symptoms usually begin with a fever, accompanied by aches. And if the symptoms worsen, those infected may experience abdominal pain, persistent vomiting, mild bleeding and rapid breathing. Here are some other symptoms you should look out for as well:
Sudden onset of fever for two to seven days
Nausea and vomiting
Severe headache with behind your eyes
Skin rashes
Joint and muscle pain
Mild bleeding from the nose or gums
Once you detect these symptoms, do see a doctor as soon as possible – early diagnosis can help in managing dengue. And, you should help prevent further transmission of the disease by applying repellent regularly, so you don't risk mosquitoes biting you and spreading the dengue virus to others.
There is a dengue vaccine available, and it's been approved by the Health Sciences Authority (HSA). While the vaccine is suitable for individuals of ages 12 to 45, do consult your doctor to find if you're a suitable candidate for the dengue vaccine, since there are additional risks when using the vaccine if you have no prior experience with dengue.
---
---
How to Prevent Dengue
Watch out for the possible breeding grounds of the Aedes mosquito. These mosquitoes only require an area of stagnant water that's as small as a 20-cent coin. Look out for still natural water bodies, such as puddles and tree holes, as well as artificial water container that may contain stagnant water, such as plant pots, water storage containers, and clogged roof gutters.
If you live in an HDB flat, it's important to cover the bamboo pole holders when you're not using it, and pay attention to check if there's any trapped stagnant water at the common corridors, such as water from drain blockages. And, every once in a while, remember to change the water in your vases and bowls, clear out the water from your flower pot plates.
For those who live in condos or gated communities, do check out these hotspots for the Aedes mosquito breeding grounds:
Outdoor litter bins
Bin centre (particularly perimeter drains, gully traps, discarded receptacles and stored bulk bins inside and around the bin centre)
Scupper drains, perimeter drains and sumps of basement or multi-storey car parks.
Open and closed drains
Gully traps
Ponds and fountains
Air-conditioner trays
Rooftop, pump room, and water tanks
Regardless of where you live, it's best to spray insecticide, or insect repellent, in the dark corners of your home. The NEA has a guide on how to spray them, as well as advise on what to do if you see adult mosquitoes at your home, as well as when you're living in a dengue cluster area. (nea.gov.sg).
---
Meanwhile, check out Tropika Club's Ecosystem of Websites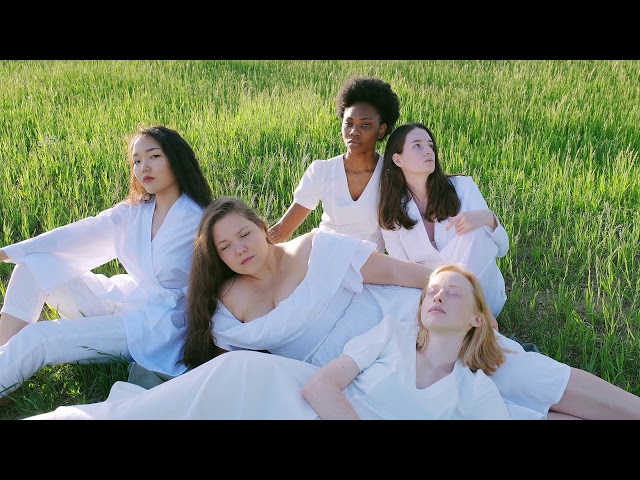 TROPIKA CLUB DEALS
Search for the best voucher and coupon deals with up to 5% cashback
TROPIKA CLUB BOOKINGS
Discover and book services at amazing off-peak discounts.
TROPIKA CLUB MAGAZINE
Get the latest scoop on beauty, wellness, eats and all things Singaporean.
Tropika Club Deals – Search for the best voucher and coupon deals. Tropika Club Deals is ideal for customers who want to discover the best deals without having to commit to a specific appointment date and time. Deals allow customers to buy vouchers and coupons in advance and to arrange the appointment directly with the merchant or business. Customers can also buy vouchers as gifts or to use for the future.
Tropika Club Bookings – Discover and book services at amazing off-peak discounts. Tropika Club Bookings is ideal for customers who want to see the full selection of a merchant or business. Customers can search by merchant or service categories and then choose from a full range of service offerings. Customers can also see if there are any off-peak discounts for the selected service(s). Customer will book the appointment for the specific date and time.
Tropika Club Magazine – Get the latest scoop on beauty, wellness, eats and all things Singaporean. Tropika Club Magazine crafts and curates articles for the discerning Singapore male and female. We provide up-to-date articles on Beauty and Vogue for gals, and articles on Grooming and Style for guys. We also cover local Singaporean content under City. Supporting Tropika Club's vision to bring the best beauty, wellness and fitness services to our visitors, we also have a review section on the best services and selections under Top Picks. This features the Top 10 rankings for your beauty and wellness salons based on the various regions in Singapore.