Your Top 10 Places for Brows and Lashes in Downtown Singapore
Rain or shine, you can get great-looking brows and lashes done at these recommended places.
The Tropika Club team checks out the places in downtown city Singapore where you can go to get your eyebrow embroidery and eyelash extensions done well and great. Having issues with drawing your eyebrow? Go for microblading. Can't figure out how to apply false lashes? There are many downtown salons that offer semi-permanent eyelash extensions of every style. Check them out!
---
No Time to Read? Here's a Snappy Summary of This Article
Here are the opening hours of the salons:
Perky Lash (Bugis) Monday to Sunday: 11am – 9pm
Lash Regrowth (Clarke Quay) Monday to Saturday: 10.30am – 8.30pm Sunday: 10.30am – 6.30pm
Lee Na Young Aesthetic Monday to Friday: 11am – 9pm Saturday and Sunday: 10am – 7pm
Avone Beauty Secrets (Central Shopping Mall) Monday to Friday: 11am – 9pm Saturday and Sunday: 10am – 7pm
Beaute Encounter Monday to Friday: 11am – 9pm Saturday and Sunday: 10am – 7pm
Kenmy Beauty Salon Monday to Sunday: 11am – 9pm
La Source Spa Monday to Sunday: 10am – 8pm
#1 Perky Lash (Bugis)
Introduction: Using World's first Laser Processed Lashes, Perky Lash delivers a featherlite experience with anti-allergy protection, 25% longer lasting and ZERO damage to your lashes. We offer a wide variety of curls and designs to enable you to express yourself better! Be different with Perky Lash!
The Treatment: Eyelash Extensions can give you a dark and long lashes effect, which doesn't need maintenance for weeks! Find out more about the best deals and promos for your eyelash extensions needs. Eyelash extension enhances the look of your lash line and improve the thickness and length of your eyelashes at the same time. Perky Lash offers Collagen Lash Lift, Keratin Tint & Semi Permanent Mascara Treatments to enhance your natural lashes. Collagen lash lift is a type of professional lash treatment that can extend, perm and lift your natural eyelashes. A special collagen is used to shine, nourish and strengthen your eyelashes.
Check them out at:
Location: 8 Liang Seah Street, 02-03 Singapore 189029
Hotline: +65 8818 5222
---
#2 Lash Regrowth (Clarke Quay)
Introduction: Lash Regrowth uses a new state-of-the-art technology to help your eyelash grow permanently longer and denser naturally. Lash Regrowth uses a new state-of-the-art technology to help your eyelash grow permanently longer and denser naturally.
The Treatment: Check out their Lash Regrowth Treatment. The latest technology from Germany to stimulate your hair follicles to promote natural growth of your eyelashes. The device they use is embedded with surgical stainless steel micro-needles to ensure the safety of your eyes.
Check them out at:
Location: 6 Eu Tong Sen Street, Clarke Quay Central, 04-66, Singapore 059817
Hotline: +65 8261 3088
---
---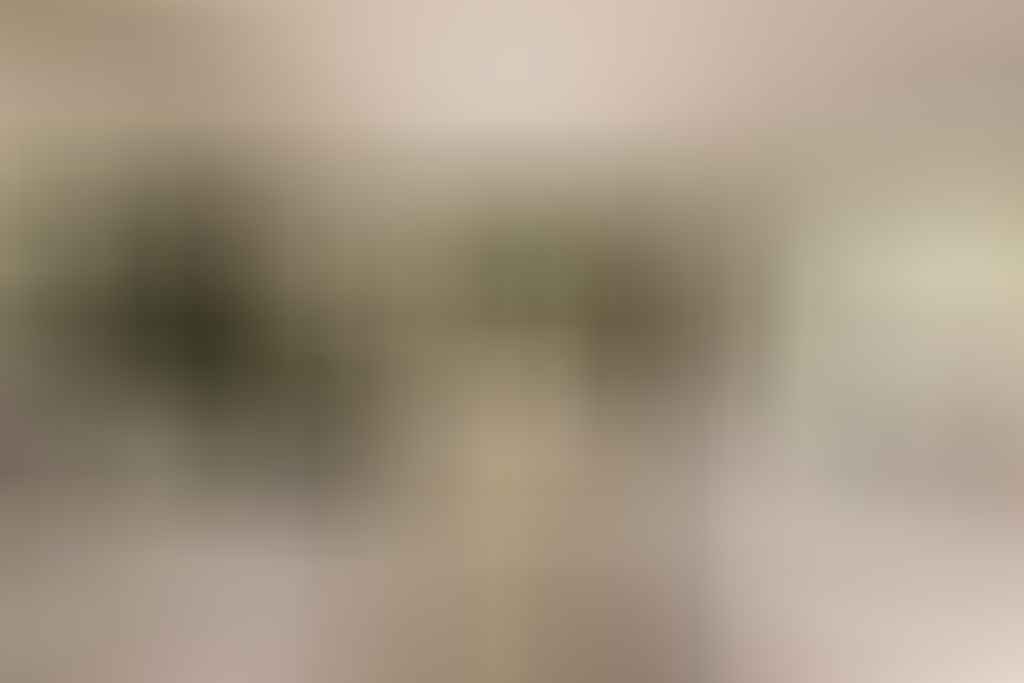 #3 Lee Na Young Aesthetic
Introduction: Le Na Young Aesthetic & Academy offers facial treatments, body care, body treatments as well as other treatments such as semi-permanent make-up. They also offer training and courses through their academy. Pitangui Lee Na Young Academy provides education with future-oriented customised management system to enable each of its students to reborn as a professional beautician with all-round expertise including overall understanding of the field of beauty, sophisticated techniques and artistic senses.
The Treatment: Do you wonder why the Korean's Celebrities have such long and full lashes without eyelash extension? Introducing the latest self growth eyelash stimulation treatment 孕捷术 by Lee Na Young Aesthetic. A guarantee procedure that can achieve fuller and longer lash growth of 2-10mm in 8-12 weeks naturally. This is a guaranteed program otherwise they will refund the treatment price. Effects are noticeable 1 month after clients receive eyelash growth procedure. Eyelash become thicker and more sufficient. Some eyelashes may fell off but it is thicker, longer and darker than the previous eyelashes.
Check them out at:
---
---
#4 Avone Beauty Secrets (Central Shopping Mall)
Introduction: Avone Beauty Secrets – Avone Beauty Secrets (ABS) is the only Beauty and Embroidery Faceworks Chain in Singapore to receive recognition from the prestigious International Beauty And Health General Union of Korea. They have been recognised for our revolutionary Embroidery Techniques which are the results of an extensive research together with the International Semi-Permanent Association in Korea. Each unique embroidery technique uses different (Korean Manufactured) specialised embroidery needle blades specifically designed to enhance the delivered techniques giving amazing results. The ever-popular ABS 6V Korean Virtual Brows Embroidery has won the hearts of the Beauty editors, judges and readers.
The Treatment: Taking Brows Embroidery to the very next level – they are excited to introduce their latest breakthrough in Eyebrow Embroidery – ABS 9V Ultimate Virtual Brows Embroidery. This revolutionary technique is absolutely gentle yet powerful. Delivers incredibly natural results with many significant breakthroughs and benefits. It has gotten the most popular E-magazine Daily Vanity beauty editors' attention to find out more about it and has recently won the Harper Bazaar's Spa Award 2018 & 2019 for Best Brows Construction and Singapore Women Weekly 2018 & 2019 Spa Award for Best Korean Brows Embroidery.
Check them out at:
Location: 6 Eu Tong Sen Street, #03-42, Singapore 059817
Hotline: +65 6224 6268
---
#5 Beaute Encounter
Introduction: Beaute Encounter was established with a single purpose- To be a one stop station for all your beauty needs. At Beaute Encounter, they believe that everyone deserves to be beautiful but to redefine the natural beauty that each is born with it, needs a bit more attention and determination. So they customise
a beauty regime that specifically addresses each individual's beauty need and redefine the beauty that you deserve to have.
The Treatment: Beaute Encounter Brow Experts will shape & design a pair of brows to suit your face shape & features, bringing out your natural beauty effortlessly. So you can only expect natural looking, well defined brows that look just like your own but only better! They have won Two Prestige Awards For Our Brow & Eyelash Extension Services!
Check them out at:
Location: 34 Upper Cross Street #01-140
Hotline: +65 6536 2670
---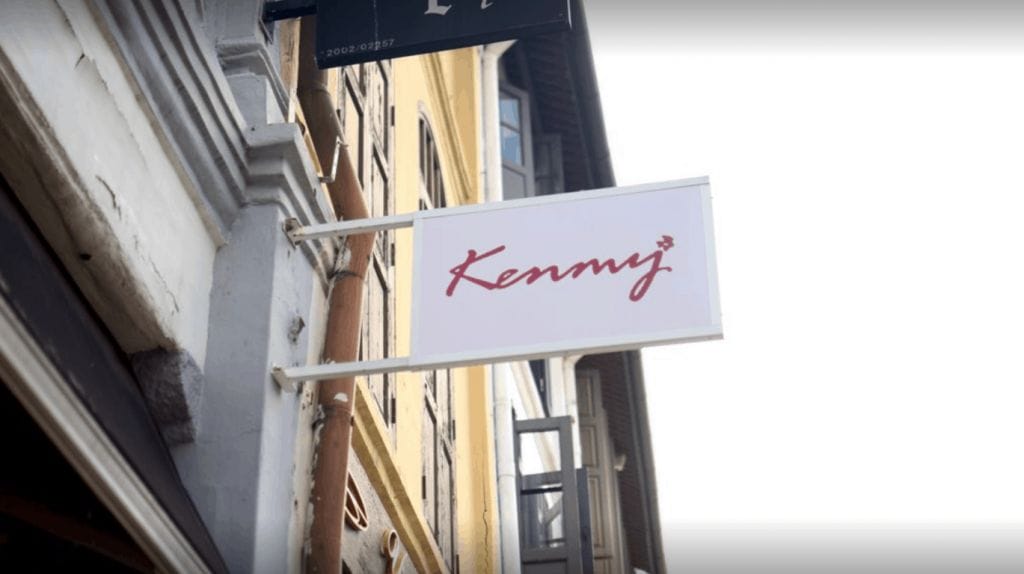 #6 Kenmy Beauty Salon
Introduction: Located at Club Street, Kenmy Beauty Salon is committed to provide the best facial treatments, using high quality ingredients from France. They have the necessary skillsets to ensure that their customers' skin get the best attention.
The Treatment: Eyebrows are one of a person's most prominent facial features. They help accentuate the eyes, shape the face, and play a powerful role in communication.
KENMY Beauty Salon offer varieties of eyebrow embroidery from basic to traditional, misty eyebrow, 3D, 4D, 6D, 7D, Korean styles etc with touch up. We understand, customised and cater for your needs.
Check them out at:
Location: 89 Club St, #02-01, Singapore 069457
Hotline: +656260 4043
---
#7 La Source Spa
Introduction: Discover all the benefits of a holistic approach to beauty and wellness at La Source Spa. Their luxury treatments and beauty services are all designed to balance both body and mind and to work harmoniously with each other. They offer a wide range of carefully curated services and treatments, each selected and designed for maximum efficacy and effectiveness. From therapeutic massages and high-tech figure shaping treatments to highly-skilled eyebrow embroidery and acclaimed hair cutting, colouring and styling, you'll find all the solutions to all your beauty and wellness needs at one location.
The Treatment: Resurrect those sparse, invisible or patchy eyebrows with La Source's professionally and intricately done 6D eyebrow embroidery to suit your face shape and features. Add depth and dimension, fill spaces, reshape and redefine your whole look.This service comes with 1 complimentary touch up within 3 months. La Source also offers Single Lash Extensions, Y Lash Extensions and many others. Their prices are published on their website.
Check them out at:
Location: The Shopping Gallery @ Hilton, 02-17/18 Singapore 238883
Hotline: +65 6732 1318
---
#8 Violalalashes
Introduction: Located at the Golden Landmark Shopping Complex, Violalalashes with its cute name, provides eyelash extensions and other related services.
The Treatment: Violalalashes offers an array of facial and hair removal treatments. For their eyelash services, they offer lower lash, removal, eyelash lifting services. Their prices are published on their Facebook page.
Check them out at:
Location: 390 Victoria St, #03-54, Singapore 188061
Hotline: +65 8742 2510
---
#9 Isabella Aesthetics (Scotts Square)
Introduction: Singapore's best skin care treatment found at Isabella Aesthetics. They are dedicated in the curation of a suite of holistic beauty services delivered with absolute quality and professionalism. Isabella Aesthetics offers an array of facials, eyelash services as well as eyebrow embroidery.
The Treatment: For eyelash services, Isabella offers Eyelash Extensions, Eyelash Lifting and Perming as well as Eyelash Regrowth treatments. For eyebrow embroidery, they offer Korean Hybrid Eyebrow Embroidery, Korean, Suji Microdotting Eyebrow Embroidry, Korean Spin Roller Technique Eyebrow Embroidery and Korean Misty Eyebrow Embroidery.
Check them out at:
Location: 6 Scotts Road Scotts Square, #B1-24, 228209
Hotline: +65 6694 8880
---
#10 Angel Face
Introduction: With more than 2 decade years' experience, Ms Angie Lim aspires for Angel Face to reveal another world of beauty and indulgence for today's career women. Angel Face philosophy is to cure and treat your skin problem with a team of skilled, qualified and well trained therapists. Customary in every treatment are therapeutic beauty treats from skilled skin therapists for further pampering. Relaxed senses undoubtedly enhance treatment efficiency. Angel Face believe in upgrading technical knowledge and introducing the latest treatment to the customers.
The Treatment: Angel Face provides the following treatments:
Eyebrow trimming – shaping your eyebrow according to your personality. consult our specialist.
Eyelash perm – have sparkling eyes with voluminous , curled long eye lashes.
Eyelash extension – extend eye lashes for lasting effect.
Eye brow/ liner embroidery
Check them out at:
Location: Blk 1 Tanjong Pagar Plaza, #01-48 Singapore 082001
Hotline: +65 6221 3723
Conclusion
When it comes to finding the best places for brows and lashes in downtown Singapore, there are a few things you can do to ensure you find a reputable salon or beauty center. Start by doing some online research using search engines and social media platforms to look for options in your area. Check out customer reviews and ratings to get an idea of their quality of service. It's also a good idea to ask for recommendations from friends, family, or colleagues who have had positive experiences with their brow and lash services in downtown Singapore. Personal referrals can be reliable sources of information.
FAQ FOR YOUR TOP 10 PLACES FOR BROWS AND LASHES IN DOWNTOWN SINGAPORE
Q: What are the top 10 places for brows and lashes in downtown Singapore? A: According to Tropika Club Magazine, the top 10 places for brows and lashes in downtown Singapore are:
Perky Lash (Bugis)
Lash Regrowth (Clarke Quay)
Lee Na Young Aesthetic
Avone Beauty Secrets (Central Shopping Mall)
Beaute Encounter
Kenmy Beauty Salon
La Source Spa
Miss Wish (Fashion & Beauty)
Da Lian Beauty & Nails Salon
Beleaf Beauty
Q: What should I consider when choosing a salon for my brows and lashes? A: Here are some tips to help you choose the best salon for your brows and lashes:
Look for reviews online – Check out reviews on Google, Facebook, or other platforms to see what other customers have said about their experience at the salon.
Check out their portfolio – Most salons will have a portfolio of their work on their website or social media pages. This can give you an idea of the quality of their work.
Ask for recommendations – If you have friends or family members who have had their brows or lashes done, ask them for recommendations.
Consider the price – While price shouldn't be the only factor you consider, it's important to choose a salon that fits your budget.
Q: What are some other brow and lash salons in Singapore? A: Here are some other brow and lash salons in Singapore that you might want to check out:
Jo Artysan
The Brow Haven
Browhaus
Highbrow Studio & Academy
The Lash Company
---
INTERESTED TO BE FEATURED ON THIS LIST?
If you are interested to be featured in Tropika Club's top picks, do write to us via our email. Tropika Club will do a comprehensive review of your treatments and customer journey as part of our verification and validation process.
---
Meanwhile, check out Tropika Club's Ecosystem of Websites

Tropika Club Magazine – Tropika Club Magazine crafts articles on all things Singapore, but with a greater emphasis on local businesses based on our #SupportLocalSG initiative. We check out and feature local businesses of all categories, ranging from your neighbourhood hawker stalls to the aesthetic clinics in town. We also cover local content ranging from beauty, lifestyle, places, eats and what's on in SIngapore. Our Top 10 rankings include local food and service establishments based in different regions in Singapore.
Tropika Club Deals – Search for the best voucher and coupon deals. Tropika Club Deals is ideal for customers who want to discover the best deals without having to commit to a specific appointment date and time. Choose from guaranteed discounted deals in the categories of hairstyling, hair removal, facial & aesthetics, body slimming, brows & lashes, nails & makeup, massage & spa or fitness & wellness. Customers can also buy vouchers as gifts or to use for the future.
Great resource for brow places in Singapore, thank you!