6 Facial Washes Effective against Acne You can Buy in Singapore
Acne is not restricted to teens. In fact, anyone can experience a pimple breakout. Factors such as hormones, anxiety, and using incorrect skincare products may be the reason for your outbreak. If you have tried numerous acne remedies to resolve this, but to no avail? The answer, more frequently than not, really lies on your face wash. Or, to be specific, choosing a facial scrub targeted at clearing out your acne. The Tropika Club team recommends the following six facial washes that are not only effective against acne, but can be easily found in your local pharmacy in Singapore.
1. Himalaya Oil Control Lemon Facial Wash
Himalaya's Oil Control Lemon Face Wash is a soap-free, herbal formulation that gently cleanses your face and removes excess oil. Blended with Lemon, an astringent and cooling agent, and Honey, which has natural, deep cleansing properties, the face wash leaves your skin clean without feeling dry and stretched.
Directions
Moisten face, apply a small quantity of Oil Control Lemon Face Wash and gently work up a lather using a circular motion. Wash off and pat dry. Use twice daily.
Available at Watsons for $6.95.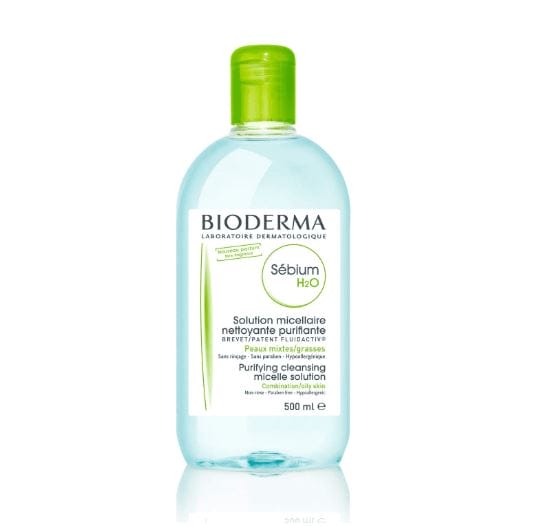 2. The Bioderma Sebium H20
Suitable for everyday use, this cleaner deep moisturizes and cleanses, leaving skin feeling healthy cleaner, softer, and refreshed — without stripping skin of its natural oils. Sébium H2O is the micellar water for combination or oily skin that mimics the natural composition of the skin for perfect make-up removal and total respect for even the most sensitive skin. Enriched with purifying agents, zinc gluconate and copper sulphate, Sébium H2O purifies the skin and limits sebaceous secretion.
Available at Watsons for $31.42.
3. Cetaphil Oily Skin Cleanser
Cetaphil Oily Skin Cleanser is a gentle, foaming cleanser that removes 99% of excess oil, dirt and makeup without stripping or drying your skin. Formulated for teenagers and adults with oily, combination or acne-prone skin. An effective cleanser for oily, combination or acne-prone skin, Cetaphil Oily Skin Cleanser gently removes oil, dirt, impurities and make up without compromising the skin barrier.
Directions
Squeeze two pea sized amount blobs onto your palm and rub your hands together to create a foamy texture.
Apply the foam to your wet skin and gently massage your face.
Rinse it off with water and wipe dry.
Follow up with a toner, serum, moisturizer and sunscreen.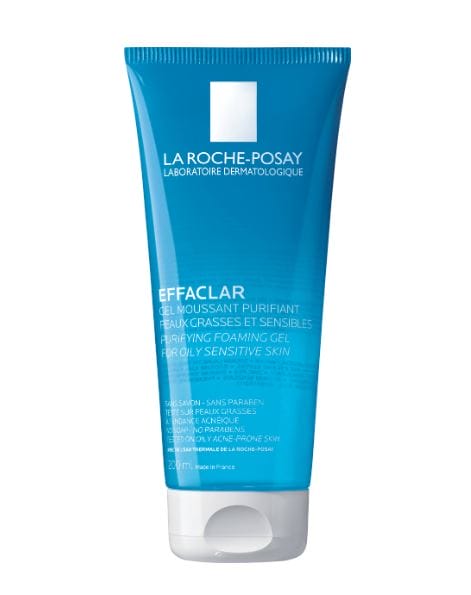 Available at Watsons for $30.90.
4. La Roche-Posay Effaclar Cleansing Foaming Gel
La Roche-Posay foaming gel face wash is a daily facial cleanser for oily skin. Face wash gently cleanses dirt and oil while respecting the skin's pH balance. An Oil-free and soap-free cleanser with a clear, refreshing gel texture. Formulated with Zinc Pidolate to purify skin and help remove excess oil and shine. Face wash tested on acne-prone skin* and sensitive skin* non-comedogenicity.
Directions: Foam in the hand with a little water and apply to the face, massaging gently. Rinse thoroughly.
Available at Watsons for $33.90.
5. Kose Softymo Speedy Cleansing Oil
Kose Cosmeport Softymo Speedy Cleansing Oil can quickly remove all trace of makeup, including stubborn mascara. It is also effective with wet hands. It can also wash away sebum that blocks pores. Pores are cleared. No need to use cleansing foam afterwards.
Direction: Dispense products into dry hands. Gently massage over face and rinse thoroughly with warm water.
Available at Watsons for $16.90.
6. Neutrogena Oil-Free Acne Wash
NEUTROGENA® Oil-Free Ance Wash is a powerful acne treatment and cleanser in one formula to treat and help prevent breakouts in one simple step. It eliminates oil and unclog pores while its medicine treats breakouts, even blackheads. Effective yet gentle, it won't over-dry or irritate. The residue- and oil-free formula is non-comedogenic so it won't clog pores. This daily acne face wash also rinses clean without over drying or irritating the skin to help unclog pores and treat acne even before it emerges.
Directions: Wet face, dispense into palm, apply to face and massage gently. Rinse thoroughly.
Available at Watsons for $16.50.
---
Tropika Club Magazine – Tropika Club Magazine crafts articles on all things Singapore, but with a greater emphasis on local businesses based on our #SupportLocalSG initiative. We check out and feature local businesses of all categories, ranging from your neighbourhood hawker stalls to the aesthetic clinics in town. We also cover local content ranging from beauty, lifestyle, places, eats and what's on in SIngapore. Our Top 10 rankings include local food and service establishments based in different regions in Singapore.
Tropika Club Deals – Search for the best voucher and coupon deals. Tropika Club Deals is ideal for customers who want to discover the best deals without having to commit to a specific appointment date and time. Choose from guaranteed discounted deals in the categories of hairstyling, hair removal, facial & aesthetics, body slimming, brows & lashes, nails & makeup, massage & spa or fitness & wellness. Customers can also buy vouchers as gifts or to use for the future.