7 Foods with Polyphenols – Why You Should Care
It's the heavenly trio of perfect indulgence: red wine, dark chocolate, and matcha. You've heard that you can eat them guilt-free, with happy headlines announcing that they can fight cancer, diabetes, and a slew of other health issues. But what's the real story behind those headlines? Tropika Club finds out more about why you should care about polyphenols and the 7 foods that are rich with it.
---
Polyphenols: What you need to know
You can find polyphenols in some plant-based foods. As micronutrients, they are loaded with antioxidants. Like brown rice, they can help absorb free radicals and reduces stress on the body. That's how they lay their claim on a whole bunch of health benefits:
Protect against heart diseases
Protect against neurodegenerative diseases
Fight inflammations that can cause rheumatoid arthritis and inflammatory bowel disease
Help treat indigestion
Provide support in weight management issues
Prevent cancer and Type 2 Diabetes
---
Finally, delicious foods that's good for you 
2. Green Tea
2. Green Tea
Tea lovers, rejoice! Green tea (and by extension, matcha), are rich with polyphenols as well. The polyphenols come in a specific form – flavonoids – and they make up around one-third of the dry weight of green tea. Some research has shown that flavonoids could help lower blood pressure, as well as the risk of cancer.
4. Red Wine
Time to pour yourself a glass. The high number of polyphenols in red wine contributes to its high antioxidant count. Resveratrol, the polyphenols in red wine could help protect blood vessels by increasing the level "good" cholesterols in your body – the high-density lipoprotein (HDL) cholesterols. If you don't drink, simply drinking grape juice and eating grapes works the same too!
5. Dark Chocolate
Just like green tea, dark chocolates are rich in flavonoids as well. Since dark chocolate comes from cocoa powder, you might wonder if normal milk chocolate has flavonoids as well. They do, but not as concentrated since milk chocolate has less cocoa powder to make way for other ingredients.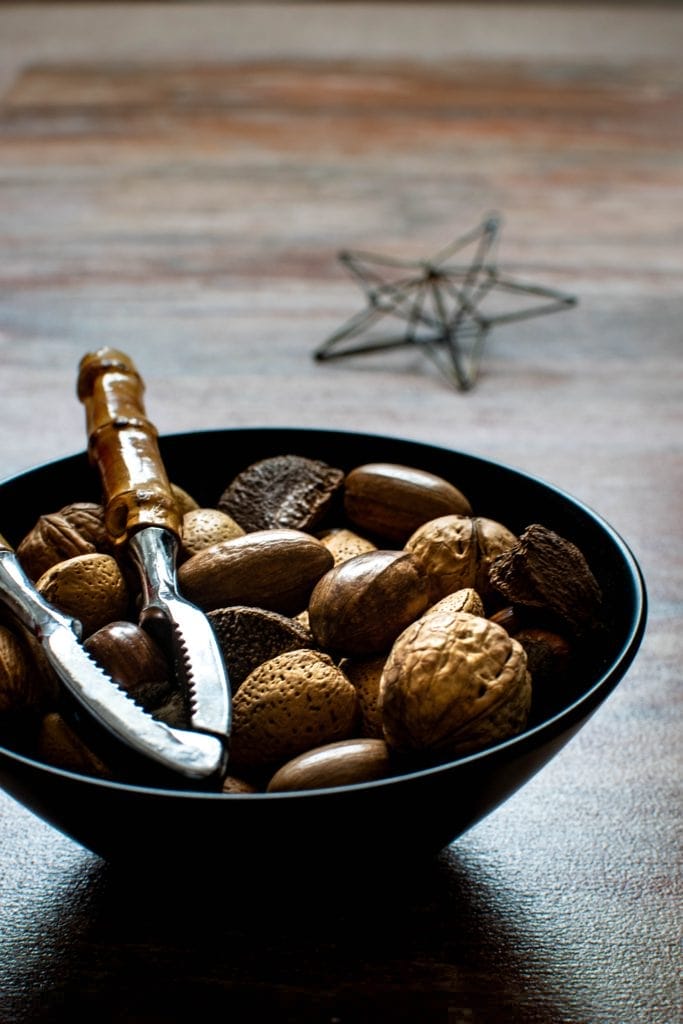 6. Nuts
Nuts have always been known as a powerhouse food because of its high nutritional value. Whether roasted or not, nuts are abundant with polyphenols as well. Out of the variety of nuts, pecans and hazelnuts have the highest number of polyphenols. So maybe you won't have to feel so guilty when you order hazelnut milk tea or pecan pie on Grab anymore.
7. Extra Virgin Olive Oil
We say extra virgin olive oil because it's the least processed variety of olive oil, so it has the highest quantity of polyphenols in olive oils. So drizzle to your heart's content when you're making your salad or Aglio olio!
---

Tropika Club Magazine – Tropika Club Magazine crafts articles on all things Singapore, but with a greater emphasis on local businesses based on our #SupportLocalSG initiative. We check out and feature local businesses of all categories, ranging from your neighbourhood hawker stalls to the aesthetic clinics in town. We also cover local content ranging from beauty, lifestyle, places, eats and what's on in SIngapore. Our Top 10 rankings include local food and service establishments based in different regions in Singapore.
Tropika Club Deals – Search for the best voucher and coupon deals. Tropika Club Deals is ideal for customers who want to discover the best deals without having to commit to a specific appointment date and time. Choose from guaranteed discounted deals in the categories of hairstyling, hair removal, facial & aesthetics, body slimming, brows & lashes, nails & makeup, massage & spa or fitness & wellness. Customers can also buy vouchers as gifts or to use for the future.