9 Reasons to why coffee addiction is okay
Coffee does more than just help you awaken. This is a short-term benefit, but caffeine really has many favourable properties when it's consumed in moderate quantities daily. Next time that somebody gives you a hard time about your dependence on java struck them with all these facts and continue to sip on your favourite coffee drink. Tropika Club shares 9 good reasons to why it is okay to drink coffee on a regularly basis, even if it means you are getting addicted. Now you can drink coffee on a daily basis!
---
---
1. Improved Energy Levels

Whenever you're feeling worn out and are only dragging through the day, caffeine will raise your brain function and enhance your mood, memory, general cognitive function, and reaction times. Sip your java through the day to experience an evenly elevated energy level.
2. Physical Strength is Improved
Fatty acids are mobilised from the fat tissue, and this may increase exercise performance by roughly 12% on average. Caffeine is the go-to supplement for many athletes. Due to its positive effects on exercise performance, some organisations — such as the NCAA — have even started to ban it in high doses. One study found that 9.8 mg/lb (4.45 mg/kg, or about 400 mg total) of caffeine increased endurance in athletes. In a 1,500-meter run, regular coffee drinkers were 4.2 seconds faster than those drinking decaf. Another study found that coffee helped reduce the perception of effort, allowing athletes to work harder.
3. Burn off Some Fat
Caffeine is a significant part several supplements made for burning fat. This is because it can assist boost metabolism in boosting fat burning by about 29 per cent in those who are lean and 10 per cent in those who are considered obese.
4. Reduce the Risk of Cancers
Coffee can decrease the risk of developing many cancers — that the reductions include 20% less of a chance of prostate cancer in males and 25% less of a risk for endometrial cancer in women. This is typical for people who drink about 4 cups of java every day. Coffee consumption can also actively fight the development of the most common type of skin cancer.
5. Reduce the Risk of Alzheimer's
Coffee drinkers have a reduced probability of this incurable disease, as coffee ingestion was associated with working efficiently to combat dementia. Alzheimer's generally affects those who are late middle-aged or elderly, but normal coffee ingestion early on can keep this nasty disease away.
6. Boosts your Mood and helps with Depression
People who consume four or more cups of java daily have about a 10% less chance of being miserable than those who are coffee drinkers. This is because java is a really antioxidant-dense beverage. As well, dopamine, serotonin, and noradrenaline are encouraged, elevating your mood.
7. Relieves Stress, with just the Smell!
Coffee smells good any time of day or night — particularly after a very long night. A study conducted with rats showed that those who were sleep-deprived undergone changes in their brains as soon as they were exposed to coffee. While it has not been proven to definitively lower degrees of anxiety objectively, the simple odour will definitely fight the awful symptoms of fatigue.
8. Keeps You Focused
So please don't feel bad about having that second cup of coffee while you're working — the chances are that it is helping you accomplish your task. The caffeine in coffee acts as a mild stimulant to the central nervous system. Studies have shown that, depending on level of intake, caffeine can help to improve mental performance, especially on alertness, attention and concentration.
9. Coffee is Just Tasty!
You have to admit it – coffee is just tasty! Can't decide between coffee and tea? In Hong Kong, you don't have to. Vendors all over Hong Kong guard their secret recipes for this drink – and the ratio of tea to coffee is considered a delicate balance. The name "yuenyeung" – which literally translates to lovebirds tea – is actually named after mandarin ducks (though some believe it's about yin and yang), which are very different in appearance, but balance each other perfectly. This drink, if made properly, should taste neither like tea nor coffee, but rather, according to some, more of a cross between chai and hot chocolate.
---
Meanwhile, check out Tropika Club's Ecosystem of Websites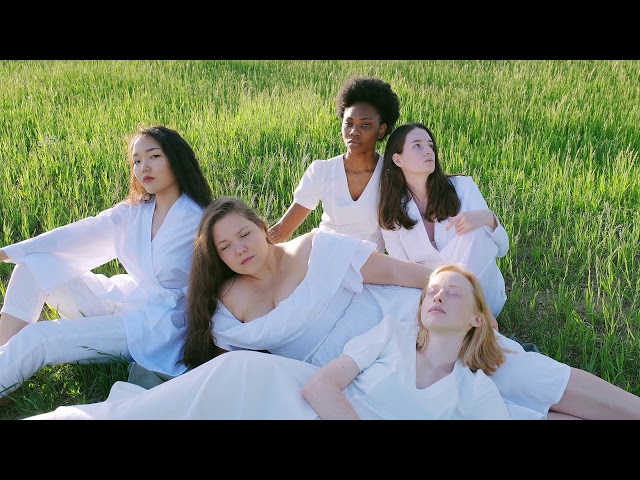 TROPIKA CLUB DEALS
Search for the best voucher and coupon deals with up to 5% cashback
TROPIKA CLUB BOOKINGS
Discover and book services at amazing off-peak discounts.
TROPIKA CLUB MAGAZINE
Get the latest scoop on beauty, wellness, eats and all things Singaporean.
Tropika Club Deals – Search for the best voucher and coupon deals. Tropika Club Deals is ideal for customers who want to discover the best deals without having to commit to a specific appointment date and time. Deals allow customers to buy vouchers and coupons in advance and to arrange the appointment directly with the merchant or business. Customers can also buy vouchers as gifts or to use for the future.
Tropika Club Bookings – Discover and book services at amazing off-peak discounts. Tropika Club Bookings is ideal for customers who want to see the full selection of a merchant or business. Customers can search by merchant or service categories and then choose from a full range of service offerings. Customers can also see if there are any off-peak discounts for the selected service(s). Customer will book the appointment for the specific date and time.
Tropika Club Magazine – Get the latest scoop on beauty, wellness, eats and all things Singaporean. Tropika Club Magazine crafts and curates articles for the discerning Singapore male and female. We provide up-to-date articles on Beauty and Vogue for gals, and articles on Grooming and Style for guys. We also cover local Singaporean content under City. Supporting Tropika Club's vision to bring the best beauty, wellness and fitness services to our visitors, we also have a review section on the best services and selections under Top Picks. This features the Top 10 rankings for your beauty and wellness salons based on the various regions in Singapore.