Top 10 Pet-friendly Cafés and Restaurants in Singapore
In a bustling city like Singapore, it can be hard to find places to enjoy a meal with your furry friend. But never fear! This listicle will provide you with the top 10 pet-friendly cafes and restaurants in Singapore so that you and your pooch can dine out in style. From doggy-themed cafes to pet-friendly bistros, there's something for everyone on this list.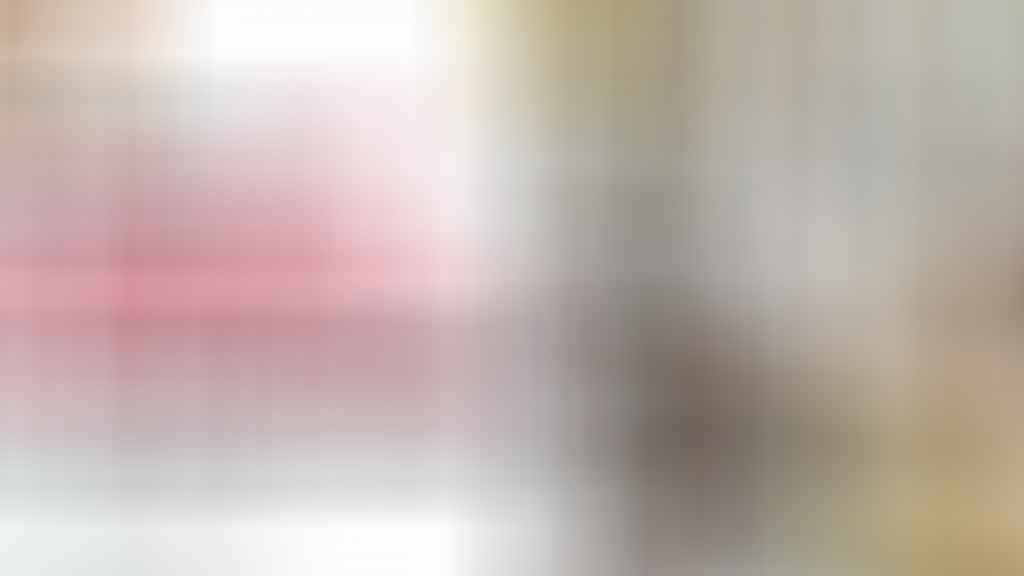 ---
#1 – Baker & Cook
Introduction:
First opened in 2012, Baker & Cook is Singapore's only true artisan bakery & foodstore. Their bakery products are hand-crafted and made with time honoured processes with honest ingredients. Baker & Cook is the creation & pride of celebrated Global Baker, Dean Brettschneider.
They are Pet-Friendly & Kids Friendly as well.
Menu Items:
BRUNCH ( Till 3pm daily )

B&C TOAST OF THE DAY
SIMPLY SCRAMBLED EGGS
NUTELLA SANDWICH
EGGS BENEDICT
B&C BREAD BASKET
MUSHROOM OMELETTE
B&C DELUXE GRANOLA OR B&C NUT-FREE MAPLE AND CINNAMON GRANOLA
AVO SMASH
CHIA SEED BOWL
FRENCH TOAST
B&C HEALTHY PLATE
GOOD OL' PANCAKE
CROWD FAVOURITES

B&C TARTINES (FRENCH OPEN-FACED SANDWICH)
B&C TOASTED BAGEL
B&C BOWL
TOMATO & CHEESE CROISSANT
HAM & CHEESE CROISSANT
SALADS
COBB BOWL
QUICHE, PIE OR ROLL
GREEK SALAD BOWL
SAVOURY TARTS

BEVERAGES

Allpress Espresso – From New Zealand
Teapigs Tea – From United Kingdom
Antipodes Water 500ml
All Good Organic Drinks 300ml
Freshly Squeezed Juices
Juicy Cold-Pressed Juices 300ml
Remedy Drinks 330ml
Smoothies
Beers
Wines
Location: All outlets here
Contact: +65 64633948
Website: Website Link Here
---
#2 – Le Jardin
Introduction:
Delight in the charm and beauty that is Le Jardin, a cosy, serene restaurant serving up French and European cuisine, located in historical Fort Canning Park.
As you step through its doors, prepare to be transported to Monet's garden in Giverny, Paris. Evoke images of the grand palace gardens of Europe with their Victorian-style interiors and stunning floral art. Let yourself be enchanted by the sweet, refreshing perfume of fresh-cut blooms and preserved flowers.
Their Cafe is one of the aesthetic cafes that are Pet-Friendly.
Menu Items:
Brunch

Croissant Waffle $24
Eggs Benedict $22
Truffle Egg Mayo Croissant $19
Berries Pancake $19

Dinner

Wild Mushroom Soup $10
Kale & Quinoa Salad $22
Spanish Octopus $28
Black Angus Short Ribs $38
Alaskan King Salmon $32

Sides / Bar Snacks

Hiroshima Fried Oysters $14 (5pcs)
Crab Macaroni Gratin $16

Pastry / Desserts

Strawberry Lemon Cake $12
Haagen Dazs Strawberry Ice Cream
Haagen Dazs Chocolate Ice Cream
Location: 5 Cox Terrace, Level 2, Fort Canning Arts Centre, Singapore 179620
Contact: +65 8338 8281
Website: Website Link Here
---
---
#3 – Wildseed Café
Introduction:
Nestled atop the gentle hill of Telok Blangah and the countryside plains of Seletar, Wildseed offers freshly-roasted coffee, floral cakes and pastries, hearty weekend brunches and casual, all-day fare.
A home away from home, Wildseed Café is where you can truly escape from the city with your friends, families and pets.
A Pet-Friendly Cafe environment.
Menu Items:
BREAKFAST

BIG PAN BREAKFAST $28
'BAGEL EGGS BENNY' $16
SMASHED AVOCADO WITH BACON $18

LUNCH

TRUFFLED BRIE PIZZA (ALLOW 20 MINUTES)
WILDSEED GARDEN ARRABIATA (ALLOW 20 MINUTES)

AFTERNOON TEA (AVAILABLE DAILY FROM 2PM TO 4:30PM)
CHOICE OF 2 COFFEE OR TEA
WAFFLE FACTORY

'BISCOFF' WAFFLE
OREO WAFFLE
SEASONAL BERRIES YOGHURT WAFFLE

SWEET TREATS

DOUBLE CHOCOLATE BROWNIE $7
MACADAMIA BROWN BUTTER BROWNIE $7
TIRAMISU IN A JAR $9
PREMIUM ICE CREAM

BELGIUM CHOCOLATE | VANILLA $4.5
Location:
3 Park Lane, Singapore 798387
*Last order 4.30pm
10 Telok Blangah Green, Singapore 109178
*Last order 4.30pm
Contact: +65 8126 8484
You may make a booking through their website link below.
Website: Website Link Here
---
_

Read Also:

Top 24 Best Cake Shops in Singapore [2022 Edition]
---
#4 – Under Der Linden
Introduction:
A restaurant inspired by the medieval German lyrical poet Walther von der Vogelweide, Under Der Linden imbues love, romance and an innovative approach to modern French Cuisine, just like his iconic poem of the same name. The poem tells a story of two young lovers meeting on the heath, amongst ravishing flower and crushed grass, "under the lime trees". It is this celebratory moment of love in the embrace of nature that they hope to bring to their diners in Under Der Linden.
A Pet-Friendly Cafe environment.
Menu Items:
Breakfast

GUACAMOLE & EGG $20
SMOKED SALMON CROISSANT $21
LINDEN'S MIGHTY BREAKFAST $24

Lunch

BUTTERNUT PUMPKIN VELOUTE $12
COLD ANGEL HAIR $32
TRIO FRENCH BAGUETTE BRUSCHETTA $16

Dinner

ANTILOPE OYSTERS #3 $16
HAMACHI CRUDO $24
WAGYU STRIPLOIN BEEF TARTARE $22

Bar Snacks (3:30 – 5:00 PM)

PATATAS BRAVAS $14
LINDEN'S TORTILLA CHIPS $12
CHARCUTERIE & CHEESE PLATTER $56

Drinks
Suntory Premium Malts Black Beer (Jpn) HH: $8/$13, Normal: $10/$15
Peroni Nastro Azzurro (Ita) HH : $8/$13, Normal : $10/$15
Meantime London Pale Ale (Uk) HH: $12, Normal: $14
Coffee & Tea

Espresso $3
Long Black $5
Flat White $6

AGUA Frescas
EVERYTHING WILL BE O-KALE $9 *(Guava, Green Apple, Kale)
I AM UNBEETABLE $9 *(Apple, Beetroot, Celery)
KEEP CALM & CARROT ON $9 *(Carrot, Orange, Pineapple)
Wine
Location: (Under Der Linden Restaurant) 5B Portsdown Rd, Singapore 139311
Contact: +65 9838 2977
Email:
Restaurant Enquiries –
[email protected]
Events –
[email protected]
Website: Website Link Here
---
#5 – Merci Marcel
Introduction:
A bohemian-style cafe offering a French Balinese vibe featuring a lush glasshouse garden patio, the main dining area designed with a vivid citrus-toned palette and mustard mosaic tile flooring to lift anyone's mood and a nice roadside terrace for an end of the day apéro.
A Pet-Friendly Cafe environment.
Menu Items:
All-Day Favourites (11 am till 9.30 pm)

Ravioles De Royan $21.40
Impossible Marcel Burger $31.03

Bakery

Croissant $4.28
Pain Au Chocolat $4.28
Bakery Assortmen t$23.54

Brunch (8 am till 3 pm)

French Toast $21.40
Poached Eggs $25.68
Marinated Crab Tartine $23.54

Dinner (5.30 pm till 9.30 pm)

Duck Parmentier $31.03
Saucisse De Toulouse $28.89
Green Risotto $21.40

Sweets (11 am till 9.30 pm)

Chocolate cake $12.84
Chia Seed Infused Yoghurt $10.70
Marcel Lemon Pie $12.84

Cheese & Cold Cut Platters

1/2 Saucisson Sec (250gr) $21.40
3 Cheeses & Cold Cuts Platter $52.43

Soda & Juices

Strawberry Mint Kombucha (30cl) $6
Black Iced Tea (25cl) $5.50
Detox Iced Tea (25cl) $5.50
Location: All Outlets Here
Contact: +65 6224 0113
Merci Marcel Group (Headquarters)
High Street Center #15-02, 1 North Bridge Road
Singapore 179094


[email protected]
Website: Website Link Here
---
---
#6 – Publico
Introduction:
Publico Ristorante brings a little slice of Italy to Singapore, with an emphasis on authentic and evocative Italian flavours. With interiors designed by New York firm AvroKO, the award-winning restaurant & bar boasts a multi-sensory culinary experience where you can enjoy contemporary Italian fare highlighting provenance and seasonality. Situated along the Singapore River, this lively Italian restaurant is a social hotspot that offers a haven of tropical paradise away from the bustle of city life.
A Pet-Friendly Cafe environment.
Menu Items:
Set Lunch Menu (Mon – Thurs, 12pm – 3pm)

Soup del Giorno $15
Chicken Caesar Salad $19
Prosciutto e Melone $19
Maccheroncini Amatriciana $27
Burrata & Cherry Tomato $32/48

Afternoon Menu (Mon – Sun, 3pm – 5pm)

Margherita $25
Capricciosa $29
Gamberi $29
Sicilia $25
Charcuterie $30/44

Dinner Menu (Mon – Sun, from 5pm)

Arugula & Parmesan Salad $14
Angus Beef Carpaccio $28
Clam & Bottarga Linguine $32
Carne $29
Bistecca Ribeye $52
18 Hour Beef Short Ribs $40

Dessert Menu (Mon – Sun, from 12pm)

Wild Blueberry Cheesecake (D,E) $15
Affogato $21
Crimson Fire $23

Brunch Menu (Fri – Sun, 12pm – 3pm)

Publico Prima Donna $27
Black Truffle Eggs $23
Egg White Cloud $23

Wine List (Mon-Sun)
Publico To-Go Menu (Mon – Sun)
Location: 1 Nanson Road, Singapore 238909
Contact:
Call: +65 6826 5040
Email: [email protected]
Website: Website Link Here
---
#7 – Well Collective
Introduction:
Well Collective is contemporary modern Japanese-inspired casual dining concept – it curates a medley of house made deli, bakes, brunch in the day while it turns into a contemporary Izakaya at night.
The space also house an alfresco pet-friendly area where pet owners could dine with their pets.
A Pet-Friendly Cafe environment.
Menu Items:
Deli
Starters
Healthy Bowls
Breakfast
Mains
Waffles
Crepes
Location: Northshore Plaza II,#02-11/12
Contact: +65 6979 6442
You may visit their website link below for more on up to date prices for their menu.
Website: Website Link Here
---
#8 – Café De Nicole's Flowers
Introduction:
It was the love of gorgeous blooms and mouthwatering home cooked food that brought about the birth of Café de Nicole's Flower. The brilliant marriage of flowers and gastronomy truly shines with the carefully crafted menu that is on offer at their café as their artisans are constantly hard at work crafting delightful bouquets that tantalize the senses while they skillful chefs work in the kitchen to whip up delectable food and drinks.
In addition to their appetizing cuisine and enjoyable ambience, Café de Nicole's Flower also takes pride in their selection of robust coffee made from freshly-roasted coffee beans and their seasonal interiors. Visit at various times of the year to bask in their Sakura-themed spring decorations or during the holiday season when their café will be decked out in Christmas adornments.
It is always a different experience at Café de Nicole's Flower.
A Pet-Friendly Cafe environment.
Menu Items:
Day time brunch
All day menu
Dinner menu
Salad and sides
Souffle pancakes 7 waffles
Ice-cream parfait
Specialty Drinks
Coffee and Tea
Wine,Bottle Beer & Classic Cocktail
Mocktails
Location: 224 Telok Kurau Road #01-01,Singapore 423836
Contact: +65 8338 8511
You may visit their website link below for more on up to date prices for their menu.
Website: Website Link Here
---
#9 – Bayswater Kitchen
Introduction:
A casual and happy seafront dining experience with an approachable seafood-centric menu awaits. A daily menu that celebrates seasonality & freshness with simple cooking methods. Look forward to whole fish, Seafood Risotto, Fisherman's Feasts, oysters, daily specials & more. Cutlery optional.
Get into a holiday mood with warm hospitality, breezy alfresco seating with awesome waterfront views and a cheerful dining space.
A Pet-Friendly Cafe environment.
Menu Items:
A La Carte Menu
Brunch By The Bay Menu
Wine Menu
Location:2 Keppel Bay Vista,Marina at Keppel Bay, Singapore 098382
Contact: +65 6776 0777
You may visit their website link below for more on up to date prices for their menu.
Website: Website Link Here
---
#10 – Privé Robertson Quay
Introduction:
Offering both alfresco and indoor seating, Privé offers the perfect vantage point to watch the world go by while sipping your morning coffee with a croissant (or two), indulging in a hearty meal or to hang out with friends for cocktails as evening approaches. Serving up the simple yet hearty fare that has become synonymous with the brand, Privé's menu will once again encompass delicious brunch favourites to Asian delights and Western fare.
A Pet-Friendly Cafe environment.
Menu Items:
A La Carte Menu
Happy Hour & Drinks
For The Kids
Whole Cakes
Location: STPI, 41 Robertson Quay , #01-01,Singapore 238236
Contact: +65 6776 0777
You may visit their website link below for more on up to date prices for their menu.
Website: Website Link Here
---
Have a Place to Recommend?
We need your help! Do you know any other noteworthy beauty clinics or salons that deserves to be added to this list? If so, do write to us via our email at [email protected]. Tropika Club will do a review of your recommendations and update the list accordingly.
---
Meanwhile, check out Tropika Club's Ecosystem of Websites

Tropika Club Magazine – Tropika Club Magazine crafts articles on all things Singapore, but with a greater emphasis on local businesses based on our #SupportLocalSG initiative. We check out and feature local businesses of all categories, ranging from your neighbourhood hawker stalls to the aesthetic clinics in town. We also cover local content ranging from beauty, lifestyle, places, eats and what's on in SIngapore. Our Top 10 rankings include local food and service establishments based in different regions in Singapore.
Tropika Club Deals – Search for the best voucher and coupon deals. Tropika Club Deals is ideal for customers who want to discover the best deals without having to commit to a specific appointment date and time. Choose from guaranteed discounted deals in the categories of hairstyling, hair removal, facial & aesthetics, body slimming, brows & lashes, nails & makeup, massage & spa or fitness & wellness. Customers can also buy vouchers as gifts or to use for the future.