Singapore's Best Kept Secret: Gluten-Free Options in Restaurants
If you are looking for restaurants in Singapore with gluten-free options, there are plenty to choose from. Whether you are celiac or have a gluten intolerance, you'll be able to find a delicious meal. Here are some of the best places to eat if you're on a gluten-free diet.
---
#1 – The Courtyard
Introduction:
Located in the heart of the historic Fullerton Building, The Courtyard is a timelessly elegant setting for leisure dining and the daily ritual of English afternoon tea.
The Courtyard's Traditional Afternoon Tea experience stays true to the English ritual with a classic assortment of finely cut sandwiches and delicate pastries. On selected days, a harpist enchants the high-ceiling atrium with melodious tunes.

Enjoy a round of storied teatime staples, from the simple yet elegant cucumber sandwich, favoured by aristocrats in the Victorian era, to the distinctive Battenberg Cake — a quintessentially English dessert, created in 1884 as the royal wedding cake for Princess Victoria, granddaughter of Queen Victoria, and Prince Louis of the Battenberg family.
There are Gluten-Free Options in the Menu as well.
Menu Items:
A La Carte Menu

Heirloom Tomatoes & Burrata Cheese $22
Grilled Wagyu Beef Burger $38
Nasi Goreng Kampung $30
Asian Crackers Basket $15
Black Truffle Mushroom Cream $28
Town Signature Singapore Laksa $32
Wagyu Beef Cheek $44
Crème Brûlée $16

Wine Menu

The Pierre Zéro Wines
Didier Goubet Wine Juices
Champagne & Sparkling
Ros ѐ
Sweet
SUSTAINABLE WINES
HALF BOTTLES
CHAMPAGNE & SPARKLING
WHITE WINES
RED WINES

Beverage Menu

COFFEE & CO.
BACHA COFFEE
AROMATIC & HERBAL TEAS
MINERAL WATER
CLASSIC COCKTAILS
BEER
ALL-TIME HAWKER'S FAVOURITES

Traditional Afternoon Tea Menu

SAVOURY ASSORTMENT
SWEET ASSORTMENT
NO SHELLFISH
VEGETARIAN
GLUTEN-FREE
NON-DAIRY
PESCATARIAN
NO NUTS
Location: 1 Fullerton Square, Singapore 049178
Contact:
DINING RESERVATIONS:
+65 6877 8911
+65 6877 8912
Email: [email protected]
Website: Website Link Here
---
#2 – Entre-Nous creperie
Introduction:
Authentic French Crepe Since 2008
They import their cider, beer and flour from Brittany.
There are Gluten-Free Options in the Menu as well.
Menu Items:
Starters

Cream of Mushroom Soup $14
French Onion Soup $14.10

Buckwheat Flour Galettes

Geraldine's Favourite (Strong flavour Cheese) $22.10
Le Brehat (Egg, emmental Cheese and Ham) $20.10
La Quiberon (Egg, Tomatoes, Garlic, Olive Oil, Herbs from Provence, Minced Beef)

Wheat Flour Sweet Crepes

Entre-nous (Homemade Salted Butter Caramel) $10.10
Butter and Sugar $9.60
Greek Honey $10.10
Slivered Almonds $10.10

Soft Drinks

Artisanal Apple Juice Kerne From Brittany $9

Beer

Britt Blanche (33cl) $13
Ar-Mne (33cl) $13
Dremmwel (33cl) $13
Location: 27, Seah street # 01-01 Singapore 188 383
Contact: +65 6333 4671
Email: [email protected]
Website: Website Link Here
---
---
#3 – Chef's Table by Chef Stephan Zoisl
Introduction:
Chef's Table by Chef Stephan Zoisl showcases the best seasonal ingredients through their daily changing degustation
(omakase) menus.
They will offer a selection of 28 key ingredients, to give their diners a clearer picture of the daily used produce. Their guests can simply cross out produce they don't like or don't feel like eating that day – and Chef's will take those in consideration, including any dietary restriction – or option for vegetarian or vegan.
It's their goal to not serve their guests the exact dish twice – no signature dishes, no repetition.
There are Gluten-Free Options in the Menu as well.
Menu Items:
ALL PRICES ARE SUBJECT TO:
10% SERVICE CHARGE & 7% GST
Sample Menu *All Savoury or Cheese would be additional $10

4 Course $98
6 Course $128
8 Course $150

Wine Pairing

4 Glasses Wine Pairing $78
6 Glasses Wine Pairing $115

Friday Lunch *All Savoury or Cheese would be additional $10

Classic 4 Course $58
Premium 6 Course $98

SPECIAL LUNCH HOUSE BEVERAGE

WHITE SOMMELIER SELECTION – AROUND THE WORLD $15.00
RED SOMMELIER SELECTION – AROUND THE WORLD $15.00
JULIUS MEINL COFFEE (ESPRESSO/LONG BLACK/CAPPUCINO/LATTE) $5.00

Beverage Menu

Champagne
Sparkling
White Wines
Red Wines
Location:
61 Tras Street, 079000 Singapore
Tanjong Pagar
Contact: +65 6224 4188 , Email: [email protected]
Website: Website Link Here
---
_

Read Also:

What Men Need to Know about Hair Removal
---
#4 – Rosso Vino
Introduction:
Featuring the true taste of Italy, Rosso Vino has grown to be one of the finest in Singapore's Italian restaurant scene.
Led by co-owners Salvatore Adaldo and Carlo Mazzaglia, the restaurant vows to deliver top-of-the-line dining experience to its patrons, one meal at a time. Favorably located at Robertson Quay, this classy restaurant and wine bar flaunts an alfresco seating overlooking a picturesque Singapore River. Ideal for any occasion – Rosso Vino will surely hit the spot serving up classic Italian flavors with a contemporary feel.
They are listed as one of the best Italian Restaurants on Best in Singapore and Singapore's Finest whilst being highly recommended by Expat Choice and Seth Lui.
Rosso Vino has been awarded with the Certificate of Excellence for 7 consecutive years since 2016. They are also proud to be awarded Best of the Best 2021 while ranking in the Top 10 of 10,070 Restaurants In Singapore on TripAdvisor with over 2,000+ positive online reviews!
They are available on Deliveroo, FoodPanda & GrabFood too!
There are Gluten-Free Options in the Menu as well.
Menu Items:
*Prices are in SGD, subject to 10% service charge and prevailing government taxes.
APPETIZERS

Tris Di Bruchetta $15
Pane all' Aglio $10
Parmigiana di Melanzane $17

SALAD & SOUP

Insalata Verde $13
Insalata Greca $18
Insalata Pere e Gorgonzola $21

SIDE DISH

Patatine fritte $10
Puré di Patate al Tartufo $10
Funghi alla Provenzale $12

HOME-MADE PASTA

Gnocchi alla Sorrentina $23
Fettuccine con Gamberetti, Pomodorini e Pesto fresco $27
Ravioli con Gamberi in crema allo Zafferano $29

PASTA

Spaghetti Aglio, Olio e Peperoncino $20
Penne al Tartufo e Funghi Porcini $28

GLUTEN FREE PASTA

GF Penne Aglio, Olio e Peperoncino $25
GF Penne al Pesto Fresco $29

RISOTTO

Risotto alla Pescatora $30
Risotto ai Funghi Porcini e Gamberi $30

MEAT

Bistecca Tartufata (200 gms) $38
Filetto di Manzo alla Griglia (200 gms) $45

FISH

Branzino alla Toscana $34
Filetto di Salmone alla Griglia $34

PIZZA

Napoletana $23
Frutti di Mare $32

DESSERT

Tiramisú $17
Sorbetto al Limone $12

KIDS MENU

Patatine Fritte $10
Gluten-free Penne $15

Milkshakes
Location: 15 Merbau Rd, Singapore 239032
Contact: +65 67337735 , Email: [email protected]
Website: Website Link Here
---
#5 – il Cielo
Introduction:
Situated at the start of Singapore's premier shopping belt, voco Orchard Singapore is uniquely placed for enjoying everything the city has to offer, whether you are here for work or play. Savour award-winning fare at the hotel's restaurants and bars.
There are Gluten-Free Options in the Menu as well.
Menu Items:
ANTIPASTI

Fritto Misto $18
Salmone $24
Carpaccio $28

FRESH BURRATA

Pomodorini & Rucola
Prosciutto di Parma
Siciliana

SIDE DISH

Melanzana $16
Cavolo Gratinato $14
Broccolini $14

10″ PIZZA

Ortolana $28
Marinara $30
Tartare $34

PASTA & RISOTTO

Cacio e Pepe $28
Manzo & Tartufo $40
Location:
voco Orchard Singapore
581 Orchard Road Orchard, 238883
Contact: +65 6737-2233
Email: [email protected]
Website: Website Link Here
---
---
#6 – Fu Lin Men (NSRCC)
Introduction:
In 1995, Fu Lin Men was founded with the aim of establishing a chain of restaurants that offers Chinese dining at its best.
The extremely high ceiling restaurant serves up sumptuous Chinese seafood cuisine overlooking a breathtaking panorama of the Golf Course.
After more than two decades, Fu Lin Men currently has an award-winning culinary team, who has a passion for what they do. They do their very best to whip out mouthwatering dishes in our seven outlets (and growing) across Singapore. Six of them serve unique fare of fine Cantonese to seafood cuisine and one of artisanal Japanese.
Mission
To create a gastronomical experience for their guests. There is a value structure that is ingrained in the mind of every team member.
They have the qualities of being:
• Passionate: Devoted to one's work and life with enthusiasm
• Earnest: Sincere, reliable and original
• Conscientious: Detail-oriented and meticulous
• Exceptional: The best in class through innovation and continuous learning
There are Gluten-Free Options in the Menu as well.
Menu Items:
STARTER

Beech Mushroom with Salted Egg $12
Jellyfish Head and Cucumber with XO Sauce $14
Fish Skin with Salted Egg and Lime $14

SOUP

Mini Buddha Jumps Over WLL $58
Braised Superior Comb Shark Fin Soup with Crab Meat $78
Shark Cartilage Collagen Soup with Bamboo Pith $22

SEA TREASURES

Braised Sun Dried Abalone (size 8-head) in Special Oyster Sauce $238 per person
Australian Green Lip Abalone $138 per person
Pan-Seared Whole Sea Cucumber $38

FISH

East Star Garoupa $14/100g
Pan Fried Cod Fish $24 per person
Slced Giant Garoupa Stir Fried with Ginger and Onion $32

PRAWN

Herbal Drunken Prawn $28
Crispy Prawn with Salt & Pepper $28
and many more.
Location: Level 1, 10 Changi Coast Walk, National Service Resort & Country Club, Singapore 499739
Contact: +65 6592 4680
Website: Website Link Here
---
#7 – Summer Pavilion
Introduction:
A SINGAPORE RESTAURANT OFFERING MODERN CANTONESE CUISINE
Earning a Michelin star for its sixth consecutive year, Singapore's Summer Pavilion offers authentic Cantonese cuisine in a sophisticated setting. Serving lunch and dinner, the Chinese garden-inspired setting features hand-painted tableware, six private dining rooms and a selection of specialty teas from Tea Bone Zen Mind.
There are Gluten-Free Options in the Menu as well.
Menu Items:
A La Carte Menu
APPETISERS

Barbecued Sliced Duck, Fresh Mango, Lemon Sauce $20 per person
Sliced Chicken, Chinese Wine, Jelly Fish $20 per portion
Deep Fried Beancurd, Spicy Salt $18 per portion

BIRD'S NEST & SOUP

Braised Superior Bird's Nest, Crab Meat $108 per person
Hot and Sour Soup, Scallop $20 per person

ABALONE & DRIED SEAFOOD

Braised Whole Australian Greenlip Abalone

2 head- $118/ 3 head- $108/ 4 head- $98
Lunch Menu
DAFFODIL LUNCH MENU

Summer Pavilion Platter of Four
Chilled Jelly Fish, Cucumber, Vinegar
Braised Bird's Nest Soup, Chicken, Ham
Sautéed Coral Clam, Scallop, Seasonal Vegetable, XO Sauce
Dim Sum Menu
Abalone, Dried Scallop, Fish Maw, Mushroom Dumpling, Clear Broth $22 per person
Steamed Prawn Dumpling, Bamboo Shoot $9 for 3 pieces
Pan-fried Shredded Yam, Pumpkin $9 for 3 pieces
Location:
The Ritz-Carlton, Millenia Singapore
7 Raffles Avenue
Singapore, 039799 Singapore
Contact: +65 6434-5286
Website: Website Link Here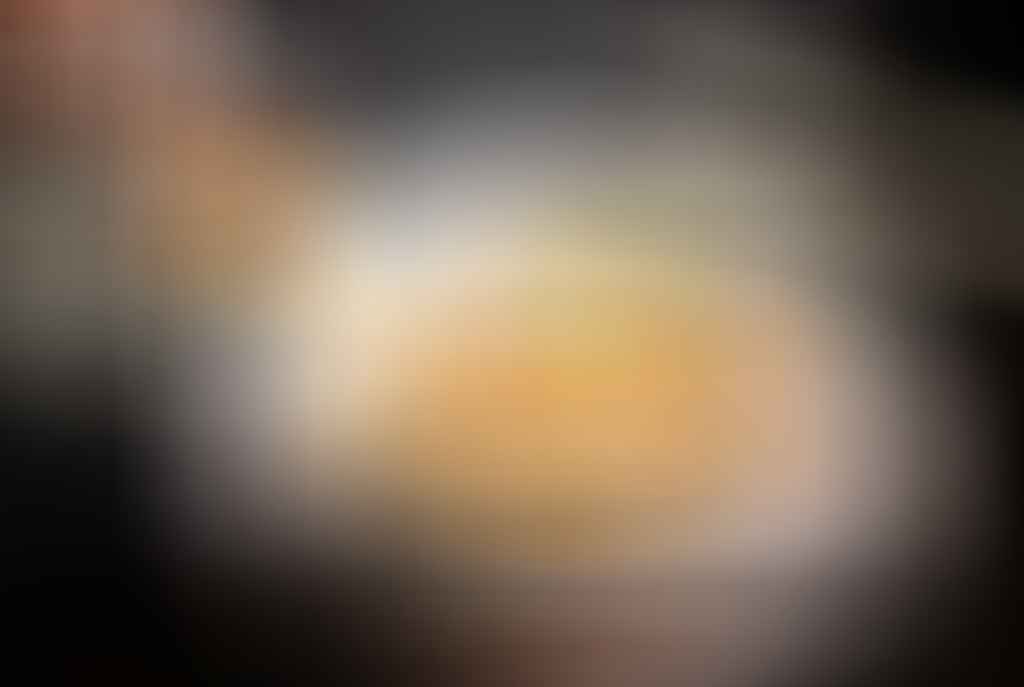 ---
#8 – Melt Café
Introduction:
Melt Café is a sophisticated all-day-dining experience, where cultures and cuisines mingle. The restaurant presents guests with contemporary and stylish interiors, where a delightful patisserie counter takes centre stage.
Known for its extensive buffet presentations, the restaurant has a variety of stations to tempt diners. The main dining space is filled with light, which comes from the floor-to-ceiling windows and provides a welcoming ambiance. Here diners will find a roast and carving corner, as well as the ever-popular live gourmet stations, together with local and international delights. Guests can also dine alfresco during dinner, amidst lush greenery, while enjoying a delicious barbecue. Indoors, the award-winning pastry theatre provides the perfect finale.
There are Gluten-Free Options in the Menu as well.
Menu Items:
LUNCH MENU
SEAFOOD PLATTER

Seasonal Oysters
Tiger Prawns
White Clams
Mussels

CHEESE PLATTER

Gourmet Selection of Cheeses
Sourdough, Bread Sticks, Crackers and Grapes
DINNER MENU
SOUP

Cream of Pumpkin
Seafood Chowder

INDIAN DELIGHTS

Plain or Garlic Naan
Selection of Indian Curries
Location: 5 Raffles Avenue, Marina Square, 039797, Singapore
Contact: +65 6885 3500
Website: Website Link Here
---
#9 – Waterfall Ristorante Italiano
Introduction:
The freshest seafood, hand-me-down recipes and homemade pastas are what to expect at Waterfall Ristorante Italiano. Here, Southern Italian classics are served up with seasonal produce and sprinkles of la dolce vita. Located in the Garden Wing, the restaurant resembles a cosy Italian abode with intimate seating arrangements. Guests can enjoy their meals paired with a bottle from the extensive wine collection that takes them on a journey across Italy.
There are Gluten-Free Options in the Menu as well.
Menu Items:
Le Paste *Gluten free available upon request

SPAGHETTI ALLA NAPOLETANA $22
SPAGHETTI AGLIO, OLIO E PEPERONCINO $22
LINGUINE ALLO SCOGLIO $34
Location: Garden Wing, Level One,22 Orange Grove Road
Contact: +65 6213 4398
Website: Website Link Here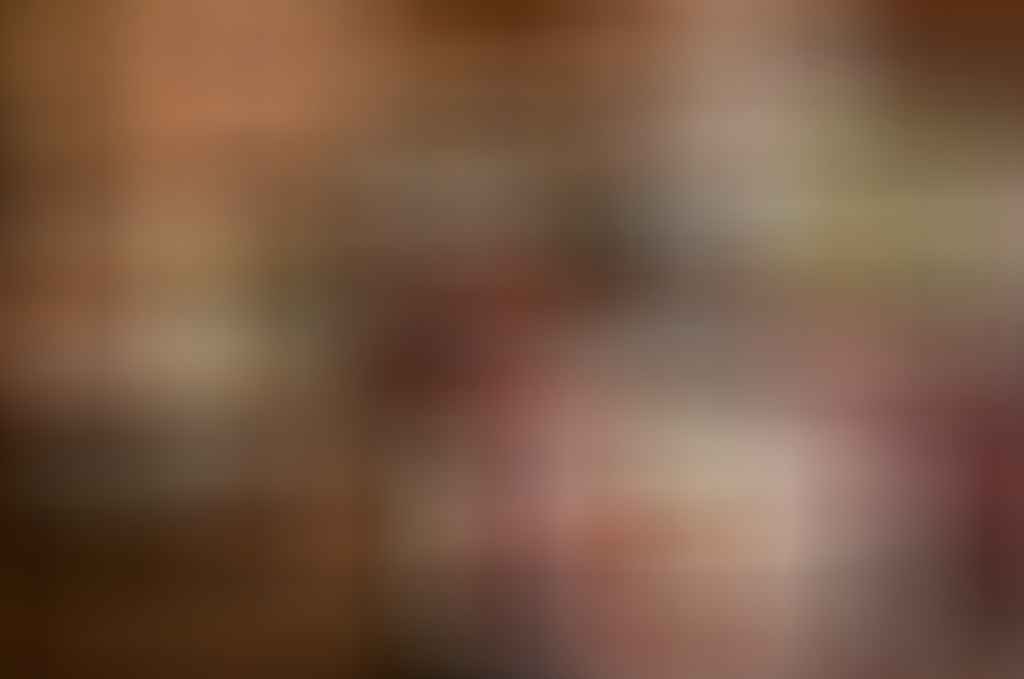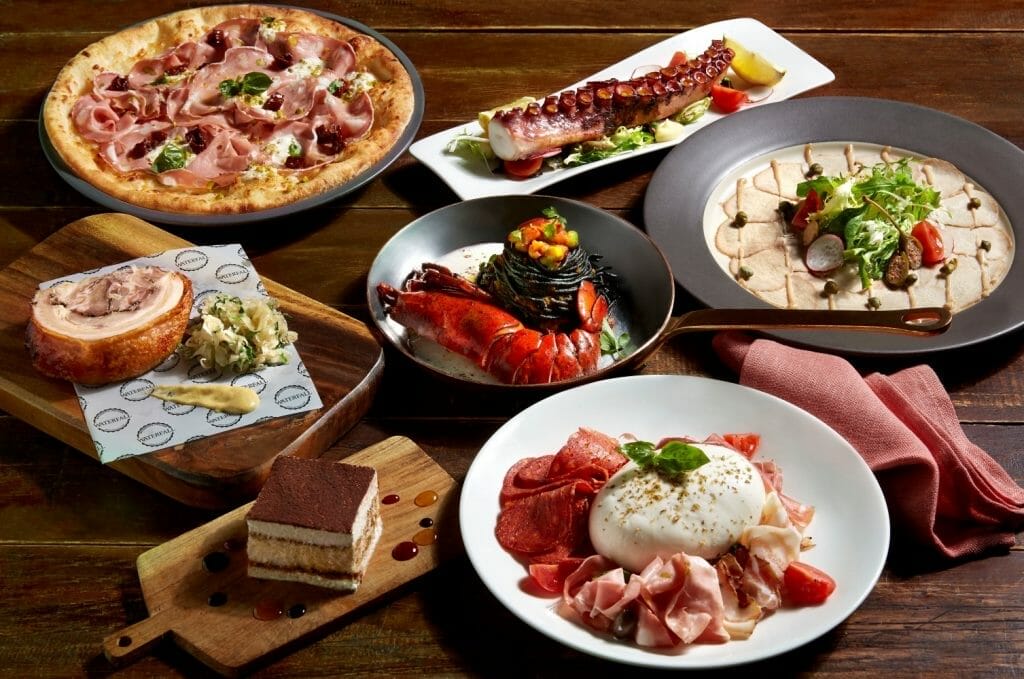 ---
#10 – Merci Marcel Orchard
Introduction:
Taking inspiration from the French Riviera and the Balinese tropics, Merci Marcel features a vivid, citrus-toned palette, exposed walls, and beautiful mustard mosaic tile flooring. Lush, leafy greenery frames the space, adeptly complementing the white and cappuccino toned rattan furniture, and bright splashes of artwork courtesy of local and international talents.
Paying homage to its space in the heritage Tiong Bahru district, Merci Marcel retains original fixtures within the shophouse space, including exposed grills and window tints.
There are Gluten-Free Options in the Menu as well.
Menu Items:
DINNER MENU
Marcel cheese

one $10 / any 3 $26 /
any 5 $38 / any 7 $49

Duck confit salad $24
Chocolate cake $12
DAYTIME MENU
Tarte fl ambée #5 $27
Açaí bowl $18
Chia seed-infused yogurt $10
Location: 390 Orchard Road, 01-03 Palais Renaissance, 238871
Contact: +65 6735 2608
Website: Website Link Here
---
Have a Place to Recommend?
Your contribution is valuable to us! Are there any outstanding businesses that you believe should be added to our list? If so, please send your recommendations to us at [email protected]. Tropika Club will review your suggestions and update the list accordingly. Thank you for your help in making our list of businesses as comprehensive and accurate as possible.
---
Meanwhile, Check out Tropika Club's Ecosystem of Websites

Tropika Club Magazine – Tropika Club Magazine is a Singapore-based publication that features articles on a wide range of topics with a focus on local businesses and content for the region. The magazine emphasizes supporting local businesses through its #SupportLocal initiative, which includes coverage of everything from neighborhood hawker stalls to aesthetic clinics in town. In addition to highlighting local businesses, Tropika Club Magazine also covers a variety of local content, including beauty, lifestyle, places, eats, and what's on in Singapore and the Asia Pacific region.
Tropika Club Deals – Tropika Club Deals is a leading online deals and voucher shopping site in Singapore, offering amazing discounts on beauty, wellness, and fitness products and services. It's the perfect platform for customers who want to discover the best deals without having to commit to a specific appointment date and time. These deals are available at major beauty stores, facial salons, hair salons, and other brands in Singapore, with no minimum spend required. Choose from guaranteed discounted deals in the categories of hairstyling, hair removal, facial & aesthetics, body slimming, brows & lashes, nails & makeup, massage & spa or fitness & wellness. Tropika Club Deals is also ideal for customers who want to buy vouchers as gifts or to use for the future. So whether you're looking to save money on your next haircut or want to treat yourself to a relaxing massage, Tropika Club Deals has got you covered with the best voucher and coupon deals in Singapore!