Top 10 Facial Salons for Your Ultimate Face Care in Downtown Singapore [2021 Edition]
Check out these facial and aesthetic salons in Singapore City Centre
Across Singapore, and within the city centre, whether it is Tanjong Pagar and Raffles Place where the working majority is, or Orchard Road area in the main shopping belt, you are spoilt for choice of great facial salons offering a multitude of facial services that will help you boost your facial collagen, remove fine lines and wrinkles, and achieve glowing skin. Each pocket has a go-to beauty salon for facials and skin care. From cryotherapy and crystal facials to customised beauty treatments, the Tropika Club team has rounded up the great facial salons and destinations that will leave you feeling pampered and luxe.
---
---
---
#1 Wellaholic (Tg Pagar)
Introduction: Wellaholic's vision is to help customers look their best with the best rates in Singapore. They offer a range of aesthetic services, including technology facials, microneedling, permanent hair removal, hair regrowth, fat freeze, RF body sculpting and teeth whitening. ​Wellaholic has seven outlets; at their Tai Seng HQ, as well as at Jurong East, Orchard, Clarke Quay, Tg Pagar and Lavender, with the latest outlet located at Bright Hill. Wellaholic believes in offering quality services to their customers, with excellent customer service and definitely no hard-selling.
The Treatment: WellaFacial™ incorporates the best-of-breed technology facial treatments at an affordable monthly pricing. With weekly treatments of 6-step Elight Facial Collagen Boost, together with weekly-alternating Microneedling and Radio Frequency V-Lift treatments, you will see a drastic improvement in the reduction of wrinkles, fine lines and achieve a clearer complexion. Unlike typical facial treatments in Singapore which involves steaming the face, and manual extraction of blackheads, etc., Wellaholic advocates the use of technology and scientifically proven methods to help our customers in Singapore with their anti-ageing facial regime. The result – visible differences over the course of a three-to-six month period.
12 TREATMENT SESSIONS SPACED WITHIN A MONTH FOR THE BEST RESULTS
Ultimate Anti-Ageing Facial Treatment which includes the following treatments in a month:
8 x Elight Facial Collagen Boost
2 x Microneedling
2 x RF V-Lift
Benefits of WellaFacial
Clears pimples and acne
Removes fine lines and wrinkles
Reduce face acne scars and spots
Clarifies pigmentation and melasma
Minimises pores and clears blackheads and whiteheads
Check them out at:
#2 Avone Beauty Secrets (Central Shopping Mall)
Introduction: Avone Beauty Secrets – Avone Beauty Secrets (ABS) is the only Beauty and Embroidery Faceworks Chain in Singapore to receive recognition from the prestigious International Beauty And Health General Union of Korea. They have been recognised for their revolutionary Embroidery Techniques which are the results of an extensive research together with the International Semi-Permanent Association in Korea. Each unique embroidery technique uses different (Korean Manufactured) specialised embroidery needle blades specifically designed to enhance the delivered techniques giving amazing results. The ever-popular ABS 6V Korean Virtual Brows Embroidery has won the hearts of the Beauty editors, judges and readers.
The Treatment: Try Avone's Korean Nano-Tech BB Radiance Treatment. A revolutionary aesthetics facial treatment that helps to brighten dull skin complexion instantly, smoothen uneven skin texture, minimises enlarged pores, reduces the appearance of lines & wrinkles and helps boost hydration for supple and dewy looking skin.
Check them out at:
Location: 6 Eu Tong Sen Street, #03-42 Singapore 059817
Hotline: +65 6224 6268
Website: Avone Beauty Secrets
---
#3 Lee Na Young Aesthetic & Academy
Introduction: Le Na Young Aesthetic & Academy offers facial treatments, body care and body treatments as well as other treatments such as semi-permanent make-up. They also offer training and courses through their academy. Pitangui Lee Na Young Academy provides education with future-oriented customised management system to enable each of its students to reborn as a professional beautician with all-round expertise including overall understanding of the field of beauty, sophisticated techniques and artistic senses.
The Treatment: Lee Na Young offers Baby Peel Treatments. The peeling facial helps to pick up wastes and thick dead skin cells on the outer layer of the skin and gently remove them. Giving a much smoother appearance to the skin and improves skin texture + tone. For their Korea Cryotherapy Facials, it uses -10 degree temperatures to restore skin firms, tone and radiance to dull, fatigued and saggy skin without any downtime.
Check them out at:
---
#4 Eclado
Introduction: Eclado is a cosmetic for beauty professionals with 20 years of heritage. Gives people glowing skin, which is the key to beauty confidence.
The Treatment: Eclado offers a range of facial services, including the Shining Tinker Bell Therapy. This is Eclado's signature complexion brightening and illuminating Korean solution to better skin. Eclado also offers other treatments such as Vono Prime Peel, F.G.F Down-Ageing and Rejuven Therapy.
Check them out at:
Location: 176 Orchard Rd, #02-50/51 The Centrepoint, Singapore 238843
Hotline: +65 6219 3456
Website: Eclado
---
---
#5 Lamis Skin
Introduction: Lamis is here to provide excellent personalised beauty and wellness service at an equitable price point to their beloved customers. Aiming to provide a place of serenity with consistent dedication to high satisfaction services.
The Treatment: Lamis Skin offers a range of facial services such as the Bio-Collagen Facial and Anti-Acne Facial. For their Lamis Deluxe Spa Facial which lasts 120 minutes, it has the following benefits: Brighten Skin Tone. Tighten Pore Size. Increase Skin Elasticity & Firming.Detox, Improve Blood Circulation.
Check them out at:
Location: 360 Orchard Road #05-08/09 International Building, Singapore 238869
Hotline: +65 6909 7368
Website: https://lamisskin.com/
#6 Céramique Aesthetics (Orchard Central)
Introduction: At Ceramique Aesthetics, customer care is their top priority, so all their beauticians have a thorough understanding of their treatments, and which ones are most suitable for everyone
The Treatment: Their Ceramique Signature Treatment is designed to nourish and protect normal to sensitive skin with the help of nourishing ingredients (sunflower, sweet almond and sesame). Their E-light Youth Boost Facial uses e-light machine for light treatment, combining optical (light) and radio frequency (RF). It treats the skin by penetrating into the skin which increases the blood circulation and also speed up metabolism. This causes the skin cells to renew and stimulates collagen regeneration.
Check them out at:
Location: 181 Orchard Road #03-13/14
Hotline: +65 6509 0632
#7 Glomax Aesthetics
Introduction: Nestled six floors above Singapore's famous riverside Clarke Quay, GLOMAX Aesthetics – The Face Artistry is everything a minimalist soho spa stands for: expertise, customization, modernity and privacy. The commitment to your skin deserves only the best. At GLOMAX Aesthetics – The Face Artistry, expect a superlative collection of ultimate face and body treatments boosted with award-winning aesthetics machines and celebrity skincare products. Their treatments are specially crafted for instantaneous results and meticulously executed by a team of highly-trained beauty masters.
The Treatment: Their Intensive Acne Medic Treatment is suitable for problem skin with congested pores and acne, start with a sonic cleansing that gently lifts impurities and dirt off skin surface before the problem areas are healed with a mild antiseptic high frequency. Combined with acne IPL to re-balance the sebum level, problem skin will dramatically clear up after each session.
Check them out at:
Location: 12 Eu Tong Sen Street, #06-168, Soho 2 (Beside Swissotel Merchant Court)
Hotline: +65 6225 5193
Website: Glomax Aesthetics
#8 La Source Spa
Introduction: As a multi-concept spa with a holistic approach to beauty and wellness, La Source Spa is a one-stop hub for all your beauty needs, from therapeutic massages and rejuvenating facials, to skilled eyebrow embroidery and acclaimed hair treatments, colouring. As the purveyor of holistic wellness services and products for 11 years and counting, La Source Spa believes in bringing the mind, body and soul to a renewed state of peace and restored inner balance. They embrace the philosophy of natural beauty enhancement from within by incorporating ingredients that have been extracted and purified directly from nature's bounty. Their team of trained and seasoned therapists work towards a singular ideology of providing high quality services to their discerning clients. They strive to maintain their ethical standard and treat all their clients with great respect and professionalism.
The Treatment: Check out LA PURIFIER – This deep cleansing, skin-tox facial is what all city dwellers need to wipe clogged pores clean. La Purifier thoroughly extracts impurities and cleans your skin deeply, while keeping it balanced and leaving it protected against harsh daily elements such as UV exposure and environmental pollutants that can result in skin degeneration. Regular sessions will aid in the long term prevention of blemishes, blackheads, acne and breakouts.
Check them out at:
Location: Hilton Singapore, #02-17/18
Hotline: +65 6732 1318
Website: La Source Spa
#9 Sothys Premium Salon (100AM)
Introduction: Think Skincare, Think Sothys! Premium professional skincare with in-cabin expert application & high performance home-care prescription tailored to your skin needs.
The Treatment: Sothys has a ImmuBooster Synergy Treatment. Your skin is the first defence against viruses, bacteria, microbes and toxins. These cells work as a buffer against germs, and they also protect your skin from air pollution, UV rays and other environmental stress. While ImmuBooster Synergy Treatment is a unique treatment that protects your skin from air pollution and other environmental stress! It protects you and boosts your skin protection!
Check them out at:
Location: 100AM, 100 Tras Street, #04-13 Tanjong Pagar, Singapore
Hotline: +65 6543 6126
Website: Sothys 100A
#10 Impression Face and Body Care
Introduction: Impression Beauty is a professional Skin Care Salon & Beauty Wellness Centre established since 1994. They cater to men and women of all ages, levels and backgrounds to improve their appearances and images so that they leave great and lasting impressions.
The Treatment: Dry skin suffers from a lack of natural moisture — there's little oil to act as a surface barrier and lock in moisture. People with dry skin feel tightness about their face, and their skin is often irritated. Flaking is another symptom, but it's not always a sure sign of dry skin. Impression Face and Body Care has the Multi Fruits Energising Treatment – high Minerals & Vitamins content products to strengthen skin cellular and protect skin against free radical and ultra-violet lights, to fight skin ageing . Gives skin brighter and fairer look.
Check them out at:
---
INTERESTED TO BE FEATURED ON THIS LIST?
If you are interested to be featured in Tropika Club's top picks, do write to us via our email. Tropika Club will do a comprehensive review of your treatments and customer journey as part of our verification and validation process.
---
Meanwhile, check out Tropika Club's Ecosystem of Websites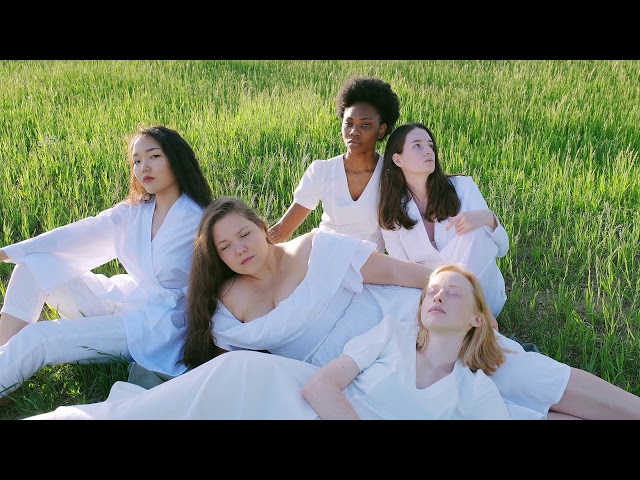 TROPIKA CLUB DEALS
Search for the best voucher and coupon deals with up to 5% cashback
TROPIKA CLUB BOOKINGS
Discover and book services at amazing off-peak discounts.
TROPIKA CLUB MAGAZINE
Get the latest scoop on beauty, wellness, eats and all things Singaporean.
Tropika Club Magazine – Tropika Club Magazine crafts articles on all things Singapore, but with a greater emphasis on local businesses based on our #SupportLocalSG initiative. We check out and feature local businesses of all categories, ranging from your neighbourhood hawker stalls to the aesthetic clinics in town. We also cover local content ranging from beauty, lifestyle, places, eats and what's on in SIngapore. Our Top 10 rankings include local food and service establishments based in different regions in Singapore.
Tropika Club Deals – Search for the best voucher and coupon deals. Tropika Club Deals is ideal for customers who want to discover the best deals without having to commit to a specific appointment date and time. Choose from guaranteed discounted deals in the categories of hairstyling, hair removal, facial & aesthetics, body slimming, brows & lashes, nails & makeup, massage & spa or fitness & wellness. Customers can also buy vouchers as gifts or to use for the future.