Top 10 Hair Regrowth and Hair Loss Treatment Centres for North East and Eastern Singapore
---
---
No Time to Read? Here's a Snappy Summary of This Article
Top 10 Hair Regrowth and Hair Loss Treatment Centres for Northeast and Eastern Singapore: A list of the best hair regrowth and hair loss treatment centres in the northeastern and eastern regions of Singapore, based on customer reviews, ratings, and services.
What is Hair Regrowth and Hair Loss Treatment?: Hair regrowth and hair loss treatment is a procedure that aims to restore the hair growth, density, and appearance. It can also prevent or reduce further hair loss, which can be caused by various factors such as genetics, hormones, stress, aging, or medical conditions.
Why Hair Regrowth and Hair Loss Treatment?: Hair regrowth and hair loss treatment can help improve the scalp health, confidence, and self-esteem of the customers. It can also enhance the aesthetic appeal, functionality, and safety of the hair.
How to Choose the Best Hair Regrowth and Hair Loss Treatment Centre?: You can choose the best hair regrowth and hair loss treatment centre by considering factors such as the qualifications and experience of the specialists, the reputation and feedback of the customers, the range and quality of the treatments, the location and accessibility of the centre, and the price and value of the services.
What are the Top 10 Hair Regrowth and Hair Loss Treatment Centres for Northeast and Eastern Singapore?: According to the article, some of the top 10 hair regrowth and hair loss treatment centres for Northeast and Eastern Singapore are listed below.
Get Your Hair Back at These Top Hair Regrowth Centres
Are you suffering from thinning hair or is your hair fall causing unwanted patches in your scalp? Worry not! The Tropika Club Team has rounded up the Top 10 Hair Regrowth and Hair Loss Treatments Centres in the Northeast and East Areas (Upper Serangoon, Serangoon, Hougang, Kovan, Simei, Tampines, Pasir Ris, East Coast, Bedok) that will help you take care of your scalp for better hair regrowth. Whether its male or female pattern hair loss, they can help you with your hair loss issues.
Criterial for Rating
The table can be used to rate each treatment service on a scale of 1 to 5 for each criterion, and then calculate the weighted average score for each treatment service. The higher the score, the better the treatment service.
| Criteria | Description | Weight |
| --- | --- | --- |
| Effectiveness | The degree to which the treatment service can reduce hair loss, stimulate hair growth, and improve hair quality. | 40% |
| Safety | The level of risk, side effects, and complications associated with the treatment service. | 20% |
| Customer Satisfaction | The feedback, ratings, and reviews from previous and current customers of the treatment service. | 15% |
| Price | The cost, payment options, and discounts of the treatment service. | 15% |
| Convenience | The availability, accessibility, and duration of the treatment service. | 10% |
Table: Criterial for Rating
What are the main causes of hair fall?
Physical And Emotional Stress – Persistent illness, drastic and excessive weight loss and intense physical labour can get the body to get drained and dried. This will make the hair follicles undernourished and weak and might cause rapid baldness.
Hereditary Factors – Hereditary baldness is known as alopecia. Though this is more evident in men, girls, too, will likely create genetically inherited alopecia. There are a variety of forms of alopecia, such as hepatitis alopecia, traction alopecia, etc..
Hormonal Changes – Hormonal changes in the body increase the sensitivity of hair follicles, weaken hair follicles, and cause extra hair fall. Menopause, ovarian cyst, hypothyroidism, hyperthyroidism, etc. cause changes within your own body's hormonal balance, which might finally result in hair loss.
Scalp Infection – Fungal, bacterial, and viral diseases such as seborrheic dermatitis and psoriasis in the scalp may weaken the roots and damage hair follicles, thereby causing breakage, thinning, and hair fall.
Pregnancy – The majority of women experience frequent dehydration, fatigue, and hormonal imbalance during and post-pregnancy. This causes enhanced sensitivity within the hair follicles. Additionally, it creates unfavourable scalp ailments. Each of these factors together may result in chronic hair fall.
Alopecia Areata – Alopecia Areata is an autoimmune disorder where the immune system errors hair to get a foreign contaminant and starts attacking the hair follicles, causing hair loss. There is no cure for this illness.
Medication And Treatments – Certain medical conditions involve surgeries and treatments that help to cure the ailment. While these cure your situation, the unwanted effects of the treatments can often damage the hair follicles and cause rapid hair fall. Medications such as chemotherapy, steroids, and drugs for heart problems, heart diseases, depression, etc. can cause extreme baldness.
Thyroid Disorders – Anti-thyroid medication virtually always result in hair loss. The hair appears thin, and the baldness is dispersed all over the scalp. Successful treatment often results in the hair return, but sometimes, the hair loss is permanent.
Over Supplementation – Over supplementation of a few nutrients, such as vitamin A, vitamin E, and selenium, has been discovered to induce baldness, among other dangers (10). Most hair supplements include these nutrients, although deficiencies in vitamin A and selenium have not been linked to hair loss. Instead of taking vitamins in their concentrated form as nutritional supplements, it is better to choose them out of fruits and other organic foods.
Heavy or Over-styling – Heavy use of hair products and hair accessories may lead to hair loss. Some hair products, like sulfate lauryl shampoos and hair sprays, are all known to contain chemicals that aren't good for your scalp and hair. Hair accessories (like elastic bands) are proven to pull on the hair. These may cause your hair to fall out. Hairstyles that require the hair to be pulled tight like a tight braid or ponytail may also trigger hair fall.
---
#1 Wellaholic (Kovan)
Introduction:
Wellaholic is an award-winning aesthetic chain in Singapore with multiple outlets island-wide around Singapore. They are the experts in hair removal, body slimming, technology facials, hair regrowth and teeth whitening. Each of their staff has clocked over thousands of treatment hours. They conduct monthly trainings to ensure a high level of consistency and quality of treatments across their outlets.
Wellaholic offers a variety of hair loss treatments and hair regrowth solutions, including:
Scalp RF Microneedling: This treatment uses radiofrequency (RF) energy and microneedling to stimulate the scalp and promote hair growth.
Microneedling: This treatment involves creating tiny punctures in the scalp with needles, which can help to improve blood flow and nutrient delivery to the hair follicles.
Low-level laser therapy (LLLT): This treatment uses low-level light to stimulate hair growth.
Minoxidil Scalp Booster: This treatment uses minoxidil, a topical medication that is FDA-approved for the treatment of hair loss.
If you are struggling with hair loss, Wellaholic can help you find the right treatment to improve your hair growth and thickness. To learn more about Wellaholic's hair loss treatments, please visit their website or contact their customer service team.
Wellaholic is well-known for their transparent pricing and no hard-selling. They encourage their customers to book first, and pay only after the free consultation during the first appointment. They maintain an occupancy of 30-40% to ensure easy available of slots for booking.
Treatments:
Location: Multiple Location
Contact: +65 8181 1814
Website: Link Here
---
#2 De Hair Tique Salon
Introduction: From a precision haircut to the latest styling trends De Hair Tique is capable of handling all of your hair care needs, including color, color correction, hair straightening, perm, scalp & hair treatment etc
The Treatment: Check out their MIYAKI Moisture Treatment – Improves dry hair up to 86% with the power of hyaluronic and pomegranate oils, leaving strands soft, silky and shiny. Or consider their DYNA Argan Oil Treatment –Stop curliness and roughness, enhance the elasticity of the hair, improving strength of hair and healing the split ends of hair . Contains linoleic acid and oleic which helps to hydrate and moisturise hair, keeps coloured hair more lasting and prevent dryness, defrizzy hair up to 6 months.
Check them out at:
Location: NEX 23,Serangoon Central, #04-09 Singapore 556083
Hotline: +65 6634 4722
Website: http://dehairtique.com/
#3 BioRevive HairGro
Introduction: This company established in Singapore since 2010. BioRevive HairGro has been successfully treating hair loss for 10 years running ~ more than 10,000 clients over the world. Their treatments & products are currently available in Singapore & Dubai with International shipping options available. All their hair growth products are manufactured in Singapore, so you can rest assured with the authenticity and quality. BioRevive HairGro treatments & products are the results of those years of searching for a comprehensive, affordable, effective treatment & easy to use anti hair loss products for home use to combat hair loss & promote hair growth in the quickest time frame.
The Treatment: Check out their O2 Ozone Therapy, their Bio Light Therapy with free consultation and scalp analysis. O2 Therapy which is the 3rd step in their scalp treatment designed to boost metabolism, activate and repair cells, and carry vital nutrients to the hair follicles for healthy hair growth. After the ayurvedic scalp oil massage where a special blend of ayurvedic hair oil is spread over and massaged into the scalp, pure oxygen is administered through a high-pressure jet into the hair follicle through this process. The process is non-invasive and is highly effective in promoting hair growth and stimulating hair follicles. Pores are open to absorb all the essential oils through this 20 mins process.
Check them out at:
Location: The Midtown #02-02, 1187 Upper Serangoon Rd, Singapore 533971 Near Hougang MRT
Hotline: +65 6397 6322
Website: https://biorevivehairgro.com/
---
Read: Top 10 Facial Salons for Your Ultimate Face Care in Downtown Singapore
---
#4 Gap Hair Shop
Introduction: Gap Hair Shop offers the latest trendy hairstyle by their passionate & highly trained staffs. They offer services like eyebrow embroidery, lashes and make-up.
The Treatment: Gap Hair Shop offers an array of hair treatments designed to deal with hair loss as well as thinning hair.
Check them out at:
Location: 76A Serangoon Garden Way, Singapore 555972
Hotline: +65 6288 9657
---
#5 Herbalyn Haircare
Introduction: Herbalyn Haircare focuses on herbal treatments for thinning hair and hair loss.
The Treatment: A treatment takes about 90mins to 2hrs depending on length of hair. They will scrub clean your scalp, rinse, add tonic, apply treatment, steam, cool off, rinse, towel dry and its completed.
Check them out at:
Location: Serangoon Ave 3, #01-114 Block 237, Singapore 550237
Hotline: +65 6513 8800
---
#6 Topp Care Hair Solutions
Introduction: Topp Care is certified by US Trichology Institute & a Member of British Herbal Medicine Association. Topp Care incorporates products made of high quality Western Botanicals natural ingredients with properties that promote hair growth and scalp health into each step of every treatment. Topp Care provides solutions for everyone from all ages, young and old, hair greying issues with their Signature Hair Treatment, Absolutte Hair Masque. All treatments are administered by Topp Care's US Trichology Institute Certified Specialists and professional therapists, and include "hair-friendly" ingredients such as aloe vera, burdock and thyme.
Having healthy, voluptuous hair is close at hand with Topp Care Hair Solutions. They're certified by the US Trichology Institute, and a member of the British Herbal Medicine Association. Rest assured, every hair care solution by them is airtight, enhanced by nourishing, natural ingredients such as aloe vera, thyme, and burdock. Certified specialists and professional therapists by the US Trichology Institute are behind all their treatments to boot.
Find treatments for scalp conditions and hair concerns of any age at Topp Care Hair Solutions. For greying hair, their signature treatment Absolutte Hair Masque is just for you. For providing extra nourishment to your hair and scalp, their Hair Fall Rescue Lotion does the job with the help of the Panax Ginseng Root.
Their Hair Loss Prevention Treatment has earned a lot of buzz on the media too. It uses the botanical extract Thuja Orientalis to promote hair growth. And, it cleanses the hair scalp and hair follicles, restoring moisture and preventing premature ageing in those areas.
The Treatment: Look out for their Thinning and Greying Hair Treatment. Using natural Western Botanicals ingredients such as Saw Palmetto, Almond oil and Jojoba oil + acupressure-point scalp massage, it helps to relieve tension in the scalp and promote hair growth.
Check them out at:
Location: Eastpoint Mall #03-24, Singapore 528833
Hotline: +65 6645 3020
Website: Click Here
---
#7 Organic Hair Regrowth Solutions
Introduction: In 2007, Organic Hair Professional was one of the first few hair salons in Singapore to introduce organic specialised services. Today, it is a reputable lifestyle salon that takes a holistic approach towards haircare by delivering exceptional results through a unique professional range of natural and healthy products. As of 2018, Organic Hair Professional had since rebranded to be known as Organic Hair Regrowth Solutions, and also introduced treatments targeting the growing scalp concerns of people today. The company endeavours to inspire all clients and share new ways of incorporating healthier choices into their everyday lives while committing to forward thinking and eco-friendly brands which care for the greater environment.
The Treatment: Organic Hair Regrowth Solutions offers hair treatments, scalp treatments as well as hair cuts and hair colouring.
Check them out at:
Location: 204 Hougang St 21 #01-97 (Kovan)
Hotline: +65 6289 9373
#8 On Top Hair Salon
Introduction: On Top Hair Salon is Singapore Best Trending Hair Salon situated near Hougang Central & Hougang MRT. They differentiate themselves from most of the hair salon in Singapore by offering great customer service.. They have customers who comes from all parts of Singapore like Jurong, Yishun, Pasir Ris, Ang Mo Kio, Bishan, East Coast & etc.
The Treatment: At On Top Hair Salon, their hair treatment ranges from $68 onward, while their Scalp treatment also ranges from $68 onward. They also provide a hair and scalp treatment at $108 onwards.
Check them out at:
Location: 1187 Upper Serangoon Road #01-61 , The Midtown Singapore 533971
Hotline: +65 6996 4234
Website: http://ontop.sg/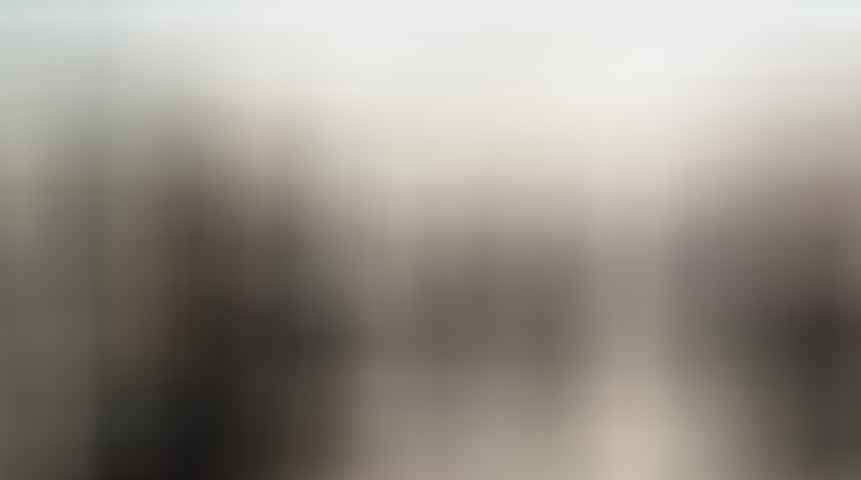 #9 Oriental Hair Solutions Compass One
Introduction: Oriental Hair Solutions was created to help people with hair and scalp problems caused by a stressful lifestyle, environmental damages, genetic problems and harsh chemicals used in various hairdressing techniques. At Oriental Hair Solutions, we believe in "The Natural Solutions with Oriental Wisdom." In their treatments, more than 100 Natural Oriental Plant Herbs like Ginseng, Polygonum Multiflorum, Gentian are used, and are specifically concocted to cater to the needs of different individuals.
The Treatment: They offer natural, safe and highly effective hair and scalp solution with state-of-the-art technology and equipment and top of the range products to enhance effectiveness. Through thorough scalp and hair root analysis by their professional consultants, they are able to diagnose the cause of problems for every individuals and personally monitor the treatment progress.
Check them out at:
---
Conclusion
There's no shame in wanting to spruce up your locks or tackle bald spots. If you're in North East or Eastern Singapore, consider yourself lucky because the area is bustling with top-notch hair regrowth and treatment centres. They offer everything from clinically-proven solutions to traditional remedies that give promising results. These centres are well-equipped with cutting-edge technology, and their specialists often have years of experience in dermatology and trichology. You'll find therapies like Platelet-Rich Plasma (PRP), Low-Level Laser Therapy (LLLT), and even customized topical treatments, which are often backed by scientific evidence. In conclusion, hair loss is an issue that affects many, but thanks to the plethora of top-rated hair regrowth and treatment centres in North East and Eastern Singapore, you're never too far from expert help. Whether you're looking for advanced treatments like PRP or something more traditional, these centres offer a wide range of effective solutions. So, if you're tired of waking up to strands of hair on your pillow, it's high time to consult the professionals. Trust me, your future self (and your future selfies) will thank you.
Frequently Asked Questions (FAQ)
1. Why is hair loss a concern in Singapore?
Hair loss is becoming an increasingly prevalent issue among Singaporeans, affecting both men and women. The humid climate and stressful lifestyle often contribute to premature hair thinning and loss.
2. Are the hair loss centres in this blog located in the North East and Eastern parts of Singapore?
Yes, our list specifically focuses on centres located in the North East and Eastern regions of Singapore to make it convenient for residents in those areas to access quality treatment.
3. How did you choose the top 10 hair regrowth centres?
Our list is curated based on customer reviews, treatment efficacy, professional certifications, and the use of cutting-edge technology.
4. What kinds of treatments are offered by these centres?
The centres usually offer a range of treatments including, but not limited to, PRP therapy, hair transplants, laser therapy, and topical treatments.
5. How long do these treatments usually take?
Treatment durations may vary from one session of 30 minutes to multiple sessions spread over several months. Always consult with a specialist for personalized advice.
6. Are these treatments painful?
Most of these treatments are minimally invasive and designed to be as pain-free as possible. Local anesthesia or numbing creams are commonly used.
INTERESTED TO BE FEATURED ON THIS LIST?
If you are interested to be featured in Tropika Club's top picks, do write to us via our email. Tropika Club will do a comprehensive review of your treatments and customer journey as part of our verification and validation process.
---
Meanwhile, Check out Tropika Club's Ecosystem of Websites
Tropika Club Magazine – Tropika Club Magazine is a Singapore-based publication that features articles on a wide range of topics with a focus on local businesses and content for the region. The magazine emphasizes supporting local businesses through its #SupportLocal initiative, which includes coverage of everything from neighborhood hawker stalls to aesthetic clinics in town. In addition to highlighting local businesses, Tropika Club Magazine also covers a variety of local content, including beauty, lifestyle, places, eats, and what's on in Singapore and the Asia Pacific region.
Tropika Club Deals – Tropika Club Deals is a leading online deals and voucher shopping site in Singapore, offering amazing discounts on beauty, wellness, and fitness products and services. It's the perfect platform for customers who want to discover the best deals without having to commit to a specific appointment date and time. These deals are available at major beauty stores, facial salons, hair salons, and other brands in Singapore, with no minimum spend required. Choose from guaranteed discounted deals in the categories of hairstyling, hair removal, facial & aesthetics, body slimming, brows & lashes, nails & makeup, massage & spa or fitness & wellness. Tropika Club Deals is also ideal for customers who want to buy vouchers as gifts or to use for the future. So whether you're looking to save money on your next haircut or want to treat yourself to a relaxing massage, Tropika Club Deals has got you covered with the best voucher and coupon deals in Singapore!