Top 10 Best Bicycle Shops in Singapore
The cycling craze is definitely happening in Singapore, with a lot of interest in cycling. If you are joining the cycling craze, and is looking for a new bicycle, you can take a good reference from our list of top bicycle shops in Singapore. These bicycle shops stock bicycles of different brands, styles, as well as features, and for young and old alike. Tropika Club takes you to tea at the Top 10 Best Bicycle Shops in Singapore.
---
1. Coast Cycles
Introduction: According to its website, Coast Cycles has been designing, prototyping and refining pedal and electric bikes since 2014. The bikes that they make are not the result of a clinical process of customer focus groups, but are a moonshot through triangulating, aesthetics, function, and retrieving kid-like emotions of joy, want and escape. Sounds great indeed. Coast Cycles is headquartered in The Netherlands and has outlets across the world.
Offerings: "We make our bikes so that you want to take them out to ride. It's a simple philosophy that drives us to work hard everyday. From the drawing board to the first prototype to the final production model, we brainstorm, argue, discuss and concur only to repeat the process until we arrive at the 'perfect' bike. How 'perfect'? It makes you want to get on, and ride."
Buzzraw X
Buzzraw Pro
Buzzraw Classic
Quinn
Components
Location: 54 Siglap Dr, Singapore 456176
Contact: +65 6681 6681
Website: https://coastcycles.com/
View this post on Instagram
---
2. DCBikes
Introduction: DCBikes is a family owned and operated company dedicated to all things related to cycling. They profess to know their bikes and love their bikes. They are also committed to making sure that you get the most out of your ride, whether you are a serious competitor or a casual rider. The brothers Dannie, Donald and Demio have set out to create a one-stop shop where customers can purchase top-quality bikes and source exceptional bicycle components. DCBikes also offer bike repair and servicing services, as well as bike cleaning and restoration.
Offerings:
1.9kg Superlight Kids 12 Inch Junior Balance Bike
DCBikes Bicycle Trade / Mountain Bike Buy In Porgram
Location: Blk 415 Eunos Road 5 Singapore 400415
Contact: +65 86858855
Website: https://dcbikes.com.sg/
View this post on Instagram
---
3. Treknology 3
Introduction: Treknology3 was founded in 1992 as Trek Bicycle Authorized Distributor and Retailer in Singapore, Malaysia, Sri Lanka, Brunei and Bangladesh. However, many years prior to the founding of Treknology3, founders Mr Haresh Balani has been in the family bicycle retail line since the 1960's under the Cheap John's retail store. Their vision is to To be synonymous with cycling, serve as an active hub for cyclists to access the best bike advice; maintenance; bicycles and accessories via our retail and online stores; and distribution network; and create an inclusive cycling community.
Offerings:
2021 Trek Fuel EX 7 NX
2021Trek Top Fuel 8 NX
2021 Trek Fuel EX 8 GX
2021 Trek Procaliber 9.7
Location: Multpile locations
Contact: +65 83083475
Website: https://treknology3.com/
View this post on Instagram
---
---
4. Hello, Bicycle!
Introduction: Hello, Bicycle! specializes in bicycles for leisure and commuting, so called lifestyle bikes. Probably they have ultimate range of this kind (in Singapore). If you are looking for fitness bike they have lots to offer. There is a wide range of bicycles for high speed in their store. If you are a professional racer and you need a bike for competitions, probably you have to turn for shops offering such type but don't expect them to be cheap. Take in account, that manufacturing of a light bike may be 1000 $S more expensive for every 150 gm off. Are you sure that you really need this particular type that definitely will cost you about 10 000$S or even over? They believe that 99% of riders don't need this slightly light bike for this price. Hello, Bicycle! sells beautiful and comfortable bicycles for people, who like leisure ridding or even practice cycling as a sport, but are not keen to set professional records.
Offerings:
Altore 7
Dutchi 3I
Dutchi 7I
Kids Bikes
Kids Lil'
Mixte 3I
Mixte 7I
Pronto 10S Mens
Pronto 8S Mens
Location: Multiple locations
Contact: +65 6333 0054
Website: https://hellobicycle.com.sg/
View this post on Instagram
---
5. My Bike Shop SG
Introduction: At My Bike Shop SG, the owners believe that cycling is a great way to exercise – and exercising in a fun, enjoyable way – that also enhances your life. They started our love and attention on the small-wheeled category of folding mbs-shop-frontagebicycles as we believe that these bring the most benefit to most people – whether you like to cycle to work (and need to carry your bicycle on public transport or find a space at the office to keep it secure) or as a fun way to get out and about with the whole family at weekend, or increasingly, as a great way to enjoy active cycling excitement. They have since extended our cover to Roadbikes and Carbon fiber wheelsets
Offerings:
Tern Link A7
Bickerton 1501
Banian Travel D10
Bike Friday New World Tourist
Bike Friday PakIT
Location:
213 Henderson Road #01-06 S159553
9 Yishun Industrial St 1 #01-77 North Spring Bizhub S768163
Contact: +65 6694 1750
Website: https://mybikeshopsg.com/
View this post on Instagram
---
---
6. Pro Cycle Bikes
Introduction: Pro Cicle Bikes is a bicycle shop in Singapore offering bicycle brands like Argon 18, Cervelo, Ridley, Dedacciai, Irwin, Zipp, Fizik, Profile Design, Rudy Project, SQlab, Wahoo, Garmin. They specialized in Road and Triathlon fitting services & bike repair and servicing.
Offerings: assions runs high in cycling, Pro Cycle Bikes offers professional bikes like Argon 18, Dedacciai, Officina Battaglin, Irwin, 720armour, Fizik in Singapore
Location: Blk 11 Jalan Bukit Merah, #01-4446, Singapore 150011
Contact: +65 9072 3533
Website:https://procyclebikes.com.sg/
View this post on Instagram
---
7. Bikes n Bites Singapore
Introduction: Bikes n Bites Singapore was incorporated in 2010 by a group of passionate sportsmen who wanted to offer the sporting community a place to procure premium cycling equipment and technology, supported by expert yet personal service. Bikes n Bites Singapore presents an environment for like-minded individuals to congregate, share their sporting achievements, and expand their network over coffee.
Offerings:
Cervelo
Equilibrium Cycle Works
Exept
Fifty One Bikes
Focus
Moots
Location: 100G Pasir Panjang Road #01-11 Interlocal Centre Singapore 118523
Contact: +65 6336 0952
Website: https://www.bikesnbites.com/
View this post on Instagram
gET $5 FOR YOUR FIRST PURCHASE
SHOP NOW
tropika
club
deals
hair removal deals from $9 onwards
SHOP NOW
hairstyling
deals
from $12.50
onwards
SHOP NOW
Facial deals
from $3.50
onwards
SHOP NOW
8. Rodalink
Introduction: Rodalink Group started in 1997 as the first and the biggest bicycle retailer in Indonesia. It belongs to the group of Insera Sena, which has grown to be one of the biggest bicycle manufacturers in Asia. Few years later, Rodalink Group decided to extend its operation to Singapore.
Until now, Rodalink has 2 stores located in East Coast and Jurong East. These stores are strategically located to serve you better. An online store website is also available for a convenient 24/7 shopping experience. We are committed to providing you with the best service and products from world-renowned brands. With a wide range of bicycles, parts, and accessories, we offer road, commuting, leisure, and mountain bike needs from various world-renowned brands; Colnago, Polygon, Marin, Shimano, PRO, Giro, Fulcrum, fi'zi:k, Elite, KORE, Continental, Topeak, and many more. Rodalink aims to provide a complete shopping experience for your bicycle needs, whether you are new to cycling or a race professional.
Offerings:
Mountain Bike
Road Bike
City Bike
Touring Bike
Folding Bike
Kids Bike
Women Bike
Assembled Bikes in Box
Location: Multiple locations
Contact: +65 6242 8330 or +65 6795 4320
Website: www.rodalink.com/sg
View this post on Instagram
---
9. Mr Bicycles
Introduction: MR bicycles were established by year 2012 in Singapore. When global e-commerce is growing rapidly, we started to spread its wings and became one of Aisa 's most specialist retailers. In 2016, Their new warehouse and international logistics center at China Shenzhen was set up. MR Bicycles insist to deliver a world-class shopping experience to cyclists around the globe, offering the lowest prices on everything you need to feed your cycling habit, and delivering directly to you with no fuss.
Offerings:
TSUNAMI SNM100 COMPLETE FIXIE BIKE/SINGLE SPEED BIKE(Black/WEAPON Groupset)
UNKNOWN PS2 FIXIE BIKE / TRACK BIKE COMPLETE BIKE (Grey / Weapon Groupset)
UNKNOWN PS2 FIXIE BIKE / TRACK BIKE COMPLETE BIKE (Brown/ Weapon Groupset)
LEADER 721 COMPLETE BIKE (Matte Black)
Location: 37 Keppel Road , Tanjong Pagar Distripark, Singapore 089064
Contact: +65 85333908
Website: https://www.mrbicycles.com/
View this post on Instagram
---
10. Cycle Project Store
Introduction: A firm believer of quality goods and services, the company was conceived in late 2012 as an online store to cater to the single-speed bicycle market in Singapore. That focus has since expanded over to road, commuter and gravel bikes over the years. With the aim to assist each cyclist's needs and fellow cycling stores around the globe to cultivate a cycling culture and friendly environment for bike commuting, our mission is to promote cycling to be part of our daily lives.
We believe that each bicycle is akin to a project and as per project, attention to details coupled with proper care and execution should be planned in accordance to the demands of the owner.
Offerings:
Full range of bikes and accessories
Location: 57 Hoon Street Unit 1-80, Singapore 160057
Contact: +65 9457 6343
Website: https://www.cycleprojectstore.com/
View this post on Instagram
---
Have a Place to Recommend?
We need your help! Do you know any other noteworthy eating places that deserves to be added to this list? If so, do write to us via our email. Tropika Club will do a review of your recommendations and update the list accordingly.
---
Meanwhile, check out Tropika Club's Ecosystem of Websites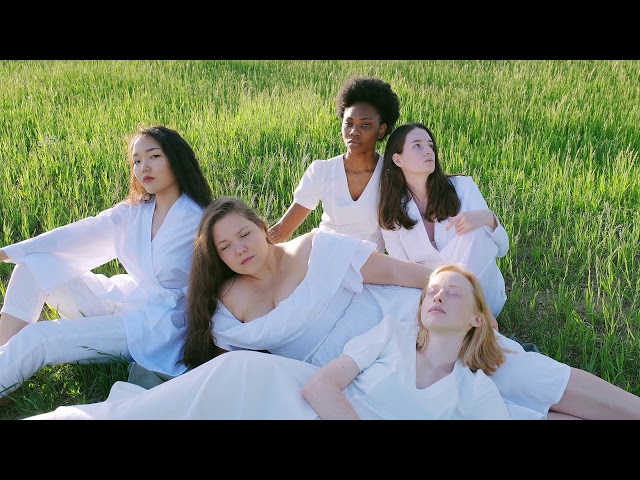 TROPIKA CLUB DEALS
Search for the best voucher and coupon deals with up to 5% cashback
TROPIKA CLUB BOOKINGS
Discover and book services at amazing off-peak discounts.
TROPIKA CLUB MAGAZINE
Get the latest scoop on beauty, wellness, eats and all things Singaporean.
Tropika Club Magazine – Tropika Club Magazine crafts articles on all things Singapore, but with a greater emphasis on local businesses based on our #SupportLocalSG initiative. We check out and feature local businesses of all categories, ranging from your neighbourhood hawker stalls to the aesthetic clinics in town. We also cover local content ranging from beauty, lifestyle, places, eats and what's on in SIngapore. Our Top 10 rankings include local food and service establishments based in different regions in Singapore.
Tropika Club Deals – Search for the best voucher and coupon deals. Tropika Club Deals is ideal for customers who want to discover the best deals without having to commit to a specific appointment date and time. Choose from guaranteed discounted deals in the categories of hairstyling, hair removal, facial & aesthetics, body slimming, brows & lashes, nails & makeup, massage & spa or fitness & wellness. Customers can also buy vouchers as gifts or to use for the future.