Top 10 Best Curry Puff in Singapore
Favorited by the Singaporeans and Malaysians, the curry puff is one of the most popular snacks today. Fillings may include a thick curry (to prevent the juice from oozing out), chicken, eggs, (or sardines and black pepper chicken, or that many other unique curry puffs out there), it is by far one of the more common local delicacies that many fancy. One classic example of a good curry puff is Old Chang Kee's – the flour is just right, and the aroma of the fillings is heavenly! Now, if you're a die-hard fan of curry puff, you have come to the right place. Tropika Club will take you through aggregated rankings or "ranking of rankings" compared from the following sources to further ascertain the final rankings. This is further refined using the TripAdvisor rankings to decide between the position in case there is a tie. Read on to find out where are the Top 10 Best Curry Puff in Singapore.
No Time to Read? Here's a Snappy Summary of This Article
The origin of curry puff: A popular snack in Southeast Asia, curry puff is a pastry filled with spicy curry, potatoes, and sometimes meat or eggs.
The different types of curry puff: There are many variations of curry puff, such as the Malay-style epok-epok, the Indian-style samosa, the Chinese-style spiral curry puff, and the Thai-style karipap.
The best places to get curry puff in Singapore: The article lists 10 places that offer delicious and affordable curry puffs, such as Old Chang Kee, Tip Top Curry Puff, Polar Puffs & Cakes, and more.
The unique features of each place: Each place has its own signature curry puff, such as the nasi lemak curry puff from Old Chang Kee, the sardine curry puff from Tip Top Curry Puff, the durian curry puff from Polar Puffs & Cakes, and more.
The price range of each place: The article also provides the price range of each place, which varies from $0.80 to $2.50 per piece, depending on the size and filling of the curry puff.
---
1. Rolina
Introduction: Uncle Tham, who has no education, got to learnt how to make curry puffs from a Hainanese sailor when he was just 19. He started selling curry puffs outside Novena Church to get a decent living for himself. When he started to earn some money, he bought a motorbike with a sidecar to sell his Curry Puffs just outside Sputnik Cafe in Serangoon Gardens together with his current Mrs Tham. It took them 9 years of selling curry puffs before they saved up enough to get married! The couple has been making the traditional Hainanese Curry Puffs and moved to a small stall in Ang Mo Kio and eventually open a bakery in 1976 to sell other traditional goodies and foodstuff. Today, they own two outlets, Serangoon Gardens Way Food Centre and Tanjong Pagar Plaza Market and Food Centre.
Offerings: The award winning stall of Bib Gourmand – Rolina – served both Traditional Hainanese Curry puffs (chicken, potato and egg) and Sardine Puffs. Each curry puff – golden, crisp, melt-in-your-mouth is prepared by hand. From spices to ingredients, to the crimps in the crust.
Location: 6, #02-15, Tanjong Pagar Plaza, Market and Food Centre, Singapore 081006
Contact: +65 9235 8093
---
2. J2 Famous Crispy Curry Puff
Introduction: They have garnered Michelin Bib Gourmand for consecutive 3 years – 2016, 2017, 2018. One of the most popular Curry Puff stall in Amoy Street Food Centre, one bite and you know the pastry is the star. It's crispy and flaky without being crumbly.
Offerings: Aside from their unique filling puffs (sardines, yam), the signature crispy curry puff is slightly spicy but very aromatic and fragrant with chunks of potato. Best of all, it's only priced at $1.40 per piece.
Location: 7 Maxwell Road, #01-21, Amoy Street Food Centre, Singapore 069111
Contact: +65 9475 8425
Website: https://www.facebook.com/pages/J2-Famous-Crispy-Curry-Puff/1409933369144599
---
3. Tanglin Crispy Curry Puffs
Introduction: Crackle and Puff! Established since 1952, they have been featured on magazines and television shows – LianHeZaoBao, 8 Days, Popular Food Magazine, and Snack Attack. The recipe has been passed down from generation to generation.
Offerings: Wallet-friendly puff, crispy and flaky crust, soft and creamy curry potato, and curry chicken, it is something you wouldn't want to miss. This star product has been on the rise.
Location: 531A Upper Cross Street, #02-36, Hong Lim Food Center, Singapore 069184
Contact: +65 9740 8408
---
---
4. Old Chang Kee Coffee House @ Rex
Introduction: Old Chang Kee has its humble beginnings in 1956 in a small stall in a coffee shop near the then Rex Cinema along Mackenzie Road. People from every corner of Singapore would travel to this stall to savor the perfect curry puff, then known affectionately as the "Rex Curry Puff".
Offerings: The household name that everyone knows – Old Chang Kee. Their curry puff is painstakingly prepared – zesty curried potatoes, succulent bite-sized chicken chunks, and slices of boiled egg mix with a perfect combination of herbs and spices to create the flawless flavor and texture. They are halal certified too!
Location: 19/21/23 Mackenzie Rd, #01-01, Singapore 228678
Contact: +65 6303 2400
Website: https://www.oldchangkee.com/
---
5. Fong's Dee Curry Puff
Introduction: The owner learned how to make the curry puffs from his mother since he was 10. He has since used the same recipe to make his famous pastries. From the dough to the curried potatoes and chicken, are all handmade and made fresh daily.
Offerings: The outlook of the curry puff might not be appetizing, but one bite on the curry puff proves otherwise. Packed with age-old recipe curry and fillings, it is more than enough to knock you out.
Location: 448 Clementi Ave 3, #01- 31, Singapore 120448
Contact: +65 9738 6726
Website: NIL
---
Read Also:
6. AMK Curry Puff
Introduction: Founded in 1979, their old school curry puffs were popular with the then Ang Mo Kio residents. Mr Leo Chin Sang, founder of the AMK Curry Puff was part of the team that started Tip Top Curry Puff in 1979 before incorporating the ABR Group. He went to start AMK Curry Puff in July 2013 at a coffee shop at Toa Payoh Central before passing away about 2 years ago. All curry puffs were made by hand.
Offerings: All curry puffs were made by hand and served fresh – they were deep-fried in batches before placing them in the packaging. Although it is slightly spicier compare to classic ones, the fillings were moist and fragrant. The crusts have both a nice crisp and a slight buttery taste to them.
Location: Blk 184 Toa Payoh Central, #01-372, Super 28 Coffeeshop, Singapore 310184
Contact: +65 9672 6621
Website: https://www.facebook.com/pages/Amk-Curry-Puff/122775391161308
---
7. Soon Soon Huat Curry Puff
Introduction: They started from a humble stall located within a coffeeshop located at Blk 1A Eunos Cresent in the 1990s, selling curry puffs in the morning & seafood in the evening. Over the years, they have shifted to various locations and they are extremely grateful to their loyal customers who have been giving them the support. They expanded their business further and in the year 2003, they bought their first coffeeshop located at Blk 94 Henderson Road #01-276, which they named Ow Meeting Place. Prior to that, they were located at 306 Simpang Bedok. After operating at Henderson for close to a decade, they shifted to Blk 127 Kim Tian Road #01-01 in May 2012. Their affiliated businesses include Ow Meeting Place, Soon Soon Huat Seafood Restaurant & Soon Soon Huat Crispy Puffs.
Offerings: The authentic home-made curry puff is never to be missed – freshly made by hand and served piping hot. Crusty on the outside and moist on the inside, this combination leaves many salivating. If you are in for a unique treat, try their durian puffs too.
Location: 220 East Coast Rd, Singapore 428917
Contact: +65 6841 5618
---
---
8. Killiney Curry Puff
Introduction: Located along Killiney Road and just a few minutes away from Somerset MRT station, Killiney Curry Puff offers some of the best Local cuisine in Singapore. From their curry puffs to noodles and other local delights, every dish in the menu is bound to satisfy your taste buds.
Offerings: The signature curry puff is crispy and solid, and fillings are sweet-and-spicy. One bite and you will be truly satisfied, leaves you wanting for more.
Location: 93 Killiney Rd, Singapore 239536
Contact: +65 6736 2011
---
9. 1A Crispy Puffs
Introduction: Established in 1991, 1A Crispy Puffs started humbly, operating on weekends from a stall in Eunos Crescent, Singapore. Today, 1A Crispy Puffs has come very far since its inception, and the popularity of their freshly made crispy puffs speaks for itself. They have gotten awards from the Singapore Prestige Brand Award 2007 – SPBA Established Brand and Spirit of Enterprise Award 2006.
Offerings: 1A Crispy Puffs now offer customers 7 exciting fillings cocooned in their signature crust. From traditional curry to spicy black pepper chicken to creamy durian, yam and there's a favorite Crispy Puff for everyone!
Location: 53 Ang Mo Kio Ave 3, #B2-34, AMK Hub, Singapore 569933
Contact: +65 6753 3220
Website: https://www.1acrispypuffs.com/
---
10. Tip Top Curry Puff
Introduction: From 1979, Tip Top Curry Puff began in the heartlands of Blk 722 Ang Mo Kio serving their famous handmade curry puffs to its residents. Since then, Tip Top Curry Puff has established itself as an iconic heritage brand renowned for delicious traditional Curry Puffs inspired by local Asian flavors.
Offerings: The puffs are made with a special blend of 18 spices, premium potatoes, and ingredients. Together with their signature pastry skin, be assured that you will have a rich and flavourful experience in every bite.

Location: 252 North Bridge Road, #B1-55, Raffles City Shopping Centre, Singapore 179103
Contact: +65 6734 4487
Website: http://www.tiptopcurrypuff.com/
---
Conclusion
There you have it – our top 10 best curry puff in Singapore. We hope you enjoyed reading this article and learned something new about this delicious snack. Whether you prefer your curry puff crispy or chewy, spicy or mild, traditional or modern, there is a curry puff for everyone in Singapore. So go ahead and try them out for yourself, or share them with your friends and family. You won't regret it! And if you have any feedback or suggestions for us, feel free to leave a comment below or contact us at Tropika Club Magazine. We would love to hear from you! Thank you for reading!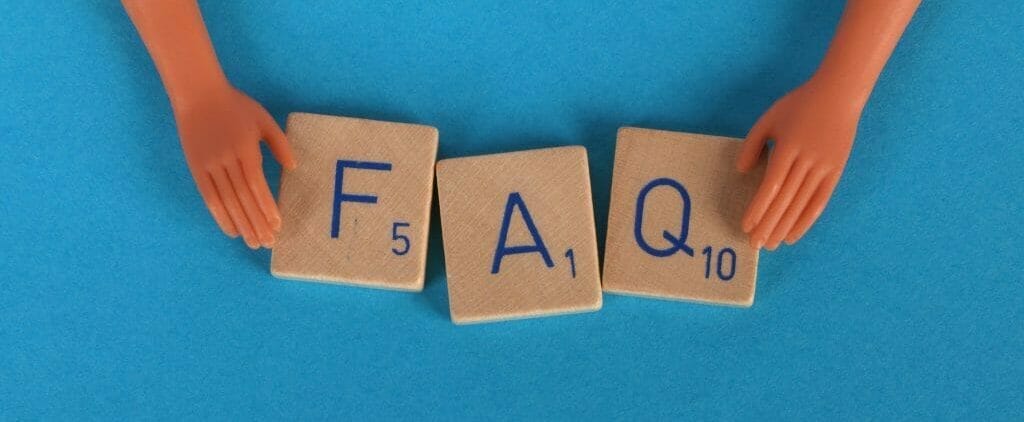 Frequently Asked Questions (FAQ)
What is curry puff?
Curry puff is a delicious snack that consists of a pastry shell filled with curried potatoes, chicken, and sometimes egg or sardine. It is one of the most popular snacks in Singapore and Malaysia, and has various influences from British, Portuguese, and Indian cuisines.
How do you make curry puff?
There are different ways to make curry puff, depending on the type of pastry and filling you prefer. The most common pastry is made of plain flour mixed with clarified butter, water, and salt. The filling is cooked separately with spices such as curry powder, chili powder, and turmeric powder. The pastry is then filled with the filling, folded into a half circle, and crimped at the edges. The curry puff can be deep-fried or baked in the oven until golden and crispy.
Where can you buy curry puff in Singapore?
You can buy curry puff from many food stalls, hawkers, cafes, and bakeries in Singapore. Some of the most famous places to get curry puff are Rolina, J2 Famous Crispy Curry Puff, Tanglin Crispy Curry Puffs, Old Chang Kee Coffee House @ Rex, Fong's Dee Curry Puff, and AMK Curry Puff. These places offer different varieties of curry puff with different fillings and flavors. You can also buy frozen curry puffs from supermarkets and heat them up at home.
What are the health benefits of curry puff?
Curry puff may have some health benefits due to the spices and ingredients it contains. Some of the spices, such as turmeric, coriander, and chili pepper, have anti-inflammatory properties that may help reduce inflammation and pain. Curry puff may also help control blood sugar levels, prevent and fight cancer, support heart health, and improve digestion8 However, curry puff is also high in calories, fat, and sodium, so it should be consumed in moderation as part of a balanced diet.
How do you store and reheat curry puff?
You can store leftover curry puffs in an airtight container in the refrigerator for up to 3 days or in the freezer for up to 3 months. To reheat them, you can either bake them in a preheated oven at 180°C (350°F) for 10 to 15 minutes or microwave them for 1 to 2 minutes until warm. Do not refreeze thawed curry puffs as this may affect their quality and safety.
Have a Place to Recommend?
Your contribution is valuable to us! Are there any outstanding businesses that you believe should be added to our list? If so, please send your recommendations to us at [email protected]. Tropika Club will review your suggestions and update the list accordingly. Thank you for your help in making our list of businesses as comprehensive and accurate as possible.
---
Meanwhile, Check out Tropika Club's Ecosystem of Websites
Tropika Club Magazine – Tropika Club Magazine is a Singapore-based publication that features articles on a wide range of topics with a focus on local businesses and content for the region. The magazine emphasizes supporting local businesses through its #SupportLocal initiative, which includes coverage of everything from neighborhood hawker stalls to aesthetic clinics in town. In addition to highlighting local businesses, Tropika Club Magazine also covers a variety of local content, including beauty, lifestyle, places, eats, and what's on in Singapore and the Asia Pacific region.
Tropika Club Deals – Tropika Club Deals is a leading online deals and voucher shopping site in Singapore, offering amazing discounts on beauty, wellness, and fitness products and services. It's the perfect platform for customers who want to discover the best deals without having to commit to a specific appointment date and time. These deals are available at major beauty stores, facial salons, hair salons, and other brands in Singapore, with no minimum spend required. Choose from guaranteed discounted deals in the categories of hairstyling, hair removal, facial & aesthetics, body slimming, brows & lashes, nails & makeup, massage & spa or fitness & wellness. Tropika Club Deals is also ideal for customers who want to buy vouchers as gifts or to use for the future. So whether you're looking to save money on your next haircut or want to treat yourself to a relaxing massage, Tropika Club Deals has got you covered with the best voucher and coupon deals in Singapore!