Top 10 Best Zichar in Singapore
Zichar, or called as Tze Char, it's a Hokkien term used to represent a Chinese food stall which gives a wide variation of normal and reasonable dishes which surmised home-prepared dinners. Tropika Club aggregated rankings or "ranking of rankings" compared from the following sources to further ascertain the final rankings. This is further refined using the TripAdvisor rankings to decide between the position in case there is a tie. Read on to find out where are the Top 10 Best Zichar in Singapore.
---
1. Two Chefs Eating Place
Introduction: Two Chefs Eating Place offers some of the best Chinese cuisine in Commonwealth Crescent, serving a tantalising collection of dishes that are suitable for catching up with friends and colleagues. From Butter Pork Ribs to Salad Prawn Ball, its extensive menu is reflective of the restaurant's efforts to cater to every palate. Two Chefs Eating Place is also a good venue for large groups as they do have a very reasonable price.
Offerings: Indulge in their mouth-watering dishes such as Garlic and Chili Cockles, Cereal Prawns, Golden Mushrooms Beancurd, Fried Salted Egg Sotong, Sliced Fish Hor fun With Bean Sprouts and Drunken Prawns.
Location: 116 CommonwealthCres, #01-129, Singapore 140116
Contact: +65 6472 5361
---
2. New Ubin Seafood
Introduction: With the acquisition of Pulau Ubin by the Singapore government in 1992, New Ubin Seafood moved to the mainland, where we have been situated in several locations over the years (the most well known of which were the coffee shop at Commonwealth, Keppel Marina, Punggol Marina and finally the outlet at the junction of 6th Avenue / Bukit Timah Road), and Sin Ming Industrial Estate. The tze char kitchen can now be found nestled in the heartland of Tampines. We also set up a restaurant in the heart of the city in the iconic CHIJMES building and first-ever restaurant in a hotel within Ramada by Wyndham Singapore at Zhongshan Park. At each outlet, they continue their tradition of serving their customers sumptuous and authentic Singaporean cuisine in a casual, family-friendly environment.
Offerings: New Ubin Seafood was one of the must-try Zi Char places in Singapore. The breath of its variety – even Masala Chicken, which reflects our unique Singapore culture. You won't find just the typical zichar dishes, but US Ribeye, Chocolate Alexander, Fish Roe Masala, BBQ Baby Back Ribs, Satay Foie Gras, and BBQ Pork Collar among the top-selling dishes. Must try Fried Rice, Chilli Crab, Crispy Pork Knuckles, Boss Style Bee Hoon, Great Shovel Nose Ray, and Hei Chor.
Location: 30 Victoria Street #02-01B/C, 187996
Contact: +65 9740 6870
Website: https://newubinseafood.com/
---
---
3. Kok Sen Restaurant
Introduction: Kok Sen Restaurant 國成球記菜社 on 30 Keong Saik Road has consistently been one of my favourite zichar places in Singapore. Bring on the Big Prawn Bee Hoon and Claypot Yong Tau Foo. With a history of more than 37 years, it is known to serve different-from-usual wok-fried zichar, with some dishes unique to this restaurant. It has also been constantly listed in the Singapore Michelin Guide with a Bib Gourmand. The regulars know the restaurant as "Kau Kee" – the name of the founder, while "Kok Sen" is his son. It is currently helmed by the third generation in the family. Before being listed in the Singapore Michelin Bib Gourmand Guide, it was already very popular with locals. Ever since it was recognised by Michelin, queues and waiting times have gotten longer.
Offerings: The signature dishes include Big Prawns Horfun, Big Prawns Bee Hoon Soup, Crispy Noodles with Shrimp Omelette, Kung Pao Frogs Stir-Fried with Dried Chilli, Cereal Butter Squid, Sambal Kangkong, Black Pepper Beef, and Thai Style Fried Rice.
Location: 30 Keong Saik Rd., Singapore 089137
Contact: +65 6223 2005
Website: https://danielfooddiary.com/2017/06/18/koksenrestaurant/
---
4. JB Ah Meng
Introduction: Popular Singapore zichar restaurant JB Ah Meng, during the peak-dinner time, it is still like a 'war-zone' and EVERY staff has that hurried, kancheong look. JB Ah Meng originated from Singapore and has nothing to do with Singapore's favourite orangutan. Accordingly, the chefs from JB Ah Meng are from across the causeway and cook in feisty Malaysian style with wok-hei. The eatery was listed under the Singapore Michelin Bib Gourmand Guide 2016 – even the Ang Moh inspectors take pleasure.
Offerings: JB Ah Meng has several 'star' signature dishes – JB San Lou Meehoon, White Pepper Crab, Salted Egg Prawn Roll, Fried Fish Head, and 3 Delicacy Beancurd. I heard a statement that "If JB Ah Meng's White Pepper Crab is 2nd best nobody will claim to be the 1st."
Location: 534 Geylang Road Lor 30 Singapore 388353
Contact: +65 6741 2418
---
5. Keng Eng Kee Seafood 瓊榮記海鲜
Introduction: Their forefathers, Low Peck Yah and Koh Yok Jong came to Singapore from Hainan Island, China in the 1950s. Equipped with authentic Hainanese cooking skills, they were determined to use their skills to wok up delectable local delights to the Chinese community. The loving couple started by selling Hainanese Chicken Rice in a small coffeeshop located at Old Havelock Road. Using the freshest ingredients combined with excellent culinary skills, the food suited the palate of the local community and soon, their business expanded. As their business prospers, the couple expanded their business to open another hawker stall selling local "zichar" in the 1970s, along Old Havelock Road. With this "zichar" stall, came along the romance of the couples' eldest daughter, Koh Liang Hong, and their employed chef, Liew Choy. Liang Hong was given a task to manage the "zichar" stall as her parents were occupied with the other stall. Through the tough time spend together managing the "zichar" business, love blossoms between Liang Hong and Liew Choy and eventually, they got married. Over the years, their forefathers inculcated in their descendant's good values such as diligence, hard work and commitment through managing their small business. Liew Choy acquired the authentic culinary skills of the old couple. Through many years of cooking experience and experimenting with local palates, he had mastered a unique culinary style of his own.
Offerings: The signature dishes of Keng Eng Kee Seafood zichar restaurant – the coffee pork ribs. Many people consider this the "must try" dish at Keng Eng Kee. This version of pork ribs, always a classic at zichar restaurants, was delightful in so many ways. The portion was generous and the meat to bone ratio was very high. The pork tasted good and was well cooked (no porky taste or chewy bits).
Location: 124 Bukit Merah Lane 1, #01-136, Singapore 150124
Contact: +65 6272 1038
Website: http://www.kek.com.sg/index.html
---
6. Siang Hee Seafood
Introduction: Siang Hee Seafood is a humble food stall that offers a delightful dining experience with their menu featuring delicious Chinese cuisine at affordable prices. They serve up one of the best seafood and Zi Char dishes using only the freshest ingredients. Located at Serangoon Garden Market & Food Centre and just a few minutes away from Serangoon MRT Station, Siang Hee Seafood is a great place where family and friends can share and enjoy delectable dishes in a comfortable and relaxed setting.
Offerings: This famous ZiChar that has been featured a lot on media. The first recommended dish, Deep Fried Trotters was superb and easily surpassed the one from Simpang Bedok. The skin was crispy but not hard–could even chew the entire bone. The meat remained moist and not too dry. Items to look forward to including Coffee Crabs, Coffee Pork Ribs, Pork Knuckles, Prawn Paste Chicken, and Pumpkin Prawn. The pumpkin prawns is a must-order dish at this popular zichar stall at Serangoon Gardens Market.
Location: 49A Serangoon Garden Way, Singapore 555945
Contact: +65 9736 4067
Website: https://www.burpple.com/89-zion-rd-siang-hee-seafood
---
---
7. 21 Seafood
Introduction: At 21 Seafood, getting quality crabs for an affordable price is no issue at all — for just $25, patrons of this unheralded coffeeshop stall in Kovan can get a steaming plate of three delicious Sri-Lankan crabs cooked in the sauce of your choice. Aside from crabs, they also serve some pretty decent zichar dishes that you can pair with the signature crustaceans.
Offerings: There were at least 16 different cooking styles available on the menu, including Black Pepper and Cereal Oats. Unlike most chilli crab sauces that can get quite jelak after a while, this was surprisingly light and not so much on the heavier side. Either way, this will always be a classic crab flavour that I'm sure none of us locals can resist. And of course, we couldn't do without the fried Mantou Buns, which are always essential when having chilli crab. These came toasting hot, with a fluffy interior underneath a delightfully crisp exterior.
Location: 212 Hougang Street 21, Singapore 530212
Contact: +65 6343 0771
---
---
8. Por Kee Eating House
Introduction: A traditional Chinese eatery as quaint as Tiong Bahru, Por Kee Eating House is one of the best zichar places on the island. Pork ribs, tofu, steamed fish, hand-made flat noodles, chilli crabs, and buttered prawns taste so good that make the eatery an attraction around the area. This old-school Chinese home-style eating place is where you could proudly take your grandparents and relatives for a weekend dinner.
Offerings: A wide selection of Cantonese dishes: Lotus Root Soup, Cereal Prawns, Fried Beef Hor Fun, and Homemade Beancurd are just some of the delicious offers on its menu. The heavy usage of sauces and oil gives most of the dishes a rich taste. Signature Homemade Beancurd: Por Kee's signature beancurd is particularly commendable for its balanced taste and texture; crispy on the outside, soft and silky on the inside. Served with mushrooms in a flavourful sauce infused with wok-hei, this beancurd is a dish to die for. Champagne Pork Ribs: This pork rib dish is available in both solo and group portions. Expect to be wowed by the faint Champagne after-taste. The bone-in cuts may sometimes come with fats, but the thick savoury sauce could be too tempting for you not to try it anyway. For this reason, it is one of the best-selling signature dishes at Por Kee.
Location: 69 Seng Poh Ln, #01-02, Singapore 160069
Contact: +65 6221 0582
Website: https://porkee.business.site/
---
9. Diamond Kitchen
Introduction: Diamond Kitchen is a Chinese seafood restaurant providing tasty live seafood, coupled with a mouthwatering array of Chinese cuisine – generally Cantonese, but with a tinge of Teochew and other cooking styles. We pride ourselves on serving up dishes in a delicious homecooked style for the entire family, in a cosy, comfortable ambience.
Offerings: Gan Xiang sauce originated from Malaysia and is prepared by deep-frying Hae Bee Hiam (dried shrimp), Curry Powder, Lemongrass, Dried Chilli, Taucheo (fermented soybean paste) and many other delectable spices. Gan Xiang Crab (seasonal price) is excellent with a smoky aroma.
Location: 87 Science Park Dr, #01-01, Singapore 118260
Contact: +65 6464 0410
Website: https://www.diamondkitchen.com.sg/
---
---
10. Yong Kee Seafood Restaurant
---
11. Mellben Signature
---
12. Ka-Soh Restaurant
---
13. Long Ji Zi Char
---
14. Sik Bao Sin (Desmond's Creation)
---
15. Dai Lou (大佬)
---
Got a Place to Suggest?
We need your help! Do you know any other noteworthy eating places that deserves to be added to this list? If so, do write to us via our email. Tropika Club will do a review of your recommendations and update the list accordingly.
---
Meanwhile, check out Tropika Club's Ecosystem of Websites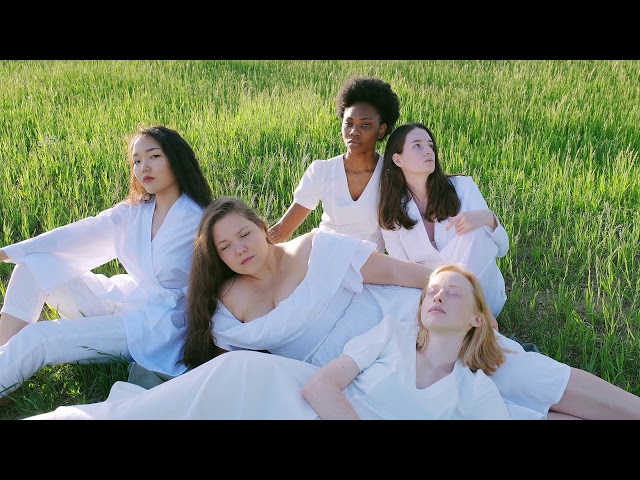 TROPIKA CLUB DEALS
Search for the best voucher and coupon deals with up to 5% cashback
TROPIKA CLUB BOOKINGS
Discover and book services at amazing off-peak discounts.
TROPIKA CLUB MAGAZINE
Get the latest scoop on beauty, wellness, eats and all things Singaporean.
Tropika Club Deals – Search for the best voucher and coupon deals. Tropika Club Deals is ideal for customers who want to discover the best deals without having to commit to a specific appointment date and time. Deals allow customers to buy vouchers and coupons in advance and to arrange the appointment directly with the merchant or business. Customers can also buy vouchers as gifts or to use for the future.
Tropika Club Bookings – Discover and book services at amazing off-peak discounts. Tropika Club Bookings is ideal for customers who want to see the full selection of a merchant or business. Customers can search by merchant or service categories and then choose from a full range of service offerings. Customers can also see if there are any off-peak discounts for the selected service(s). Customer will book the appointment for the specific date and time.
Tropika Club Magazine – Get the latest scoop on beauty, wellness, eats and all things Singaporean. Tropika Club Magazine crafts and curates articles for the discerning Singapore male and female. We provide up-to-date articles on Beauty and Vogue for gals, and articles on Grooming and Style for guys. We also cover local Singaporean content under City. Supporting Tropika Club's vision to bring the best beauty, wellness and fitness services to our visitors, we also have a review section on the best services and selections under Top Picks. This features the Top 10 rankings for your beauty and wellness salons based on the various regions in Singapore.