10 Facts Singaporeans Don't Know About Their Own History
No Time to Read? Here's a Snappy Summary of This Article
Ancient Lion City: Singapore's name may be linked to a 14th-century prince and a mysterious lion-like creature.
Hidden Battlefields: World War II left scars across Singapore, but lesser-known sites hold stories of heroism and sacrifice.
Pirate Haven: Before British rule, Singapore was a thriving pirate den with swashbucklers like Captain Kidd roaming its waters.
Forgotten Rebellion: The 1915 Singapore Mutiny saw Indian soldiers revolt against British colonial rule, shaping the island's history.
Spooky Islands: Singapore boasts haunted locations, including Pulau Tekong, rumored to be haunted by restless spirits of soldiers.
Majestic Tombstone: The Bukit Brown Cemetery holds fascinating tales of Singapore's early settlers and their unique tombstone artistry.
Introduction
While many Singaporeans are familiar with Sir Stamford Raffles and the legend of Sang Nila Utama, there's more to the history of this city-state than meets the eye. Tropika Club Magazine presents you with 10 fascinating facts about Singapore's history that even locals may not be aware of. So sit back and prepare for an enlightening journey into the past.
---
1. Original Name
Before it was known as Singapore, our island was referred to as 'Temasek,' which means "sea town" in Old Javanese. Temasek was a thriving port city during the 14th century, and its influence reached as far as present-day Indonesia and Malaysia. Understanding this pre-colonial history adds nuance to Singapore's narrative as a small, young nation.
2. Fort Canning Hill's Significance
Fort Canning Hill was not merely a historical relic; it was once known as Bukit Larangan or the "Forbidden Hill." It was believed to be the burial place of ancient Malay royalty and was a site of significant historical and spiritual importance. The British later used it as a fort, but its history spans far more than just the colonial period.
---
---
3. The Forgotten Occupation
While Singaporeans are familiar with the Japanese Occupation, many overlook the British colonisation era. Unlike the three and a half years of Japanese rule, the British colonised Singapore for almost 140 years. The impact of British rule, both positive and negative, continues to influence Singapore's legal system, language, and more.
4. Pre-colonial Diversity
Singapore's multicultural fabric wasn't a result of modern migration alone. Even before the arrival of the British, the island was a melting pot of ethnic groups, including Malays, Chinese traders, and indigenous Orang Laut. This diversity has always been part of Singapore's DNA and continues to define its unique cultural landscape.
5. Origin of HDB Flats
The Housing & Development Board (HDB) flats are quintessentially Singaporean, but did you know that the idea was initially borrowed from Hong Kong? In 1960, the government looked to Hong Kong's public housing model to quickly and affordably house a growing population. Today, about 80% of Singaporeans reside in these iconic flats.
6. The Causeway Secret
The Singapore-Malaysia Causeway is often seen merely as a border crossing, but it has a complex history. Constructed in the 1920s, the causeway significantly impacted the local environment, leading to water circulation problems that exist till today. It's a glaring example of how infrastructure can have long-lasting environmental consequences.
_

Read Also:

Top 10 Things to See and Do at Tiong Bahru, Singapore

_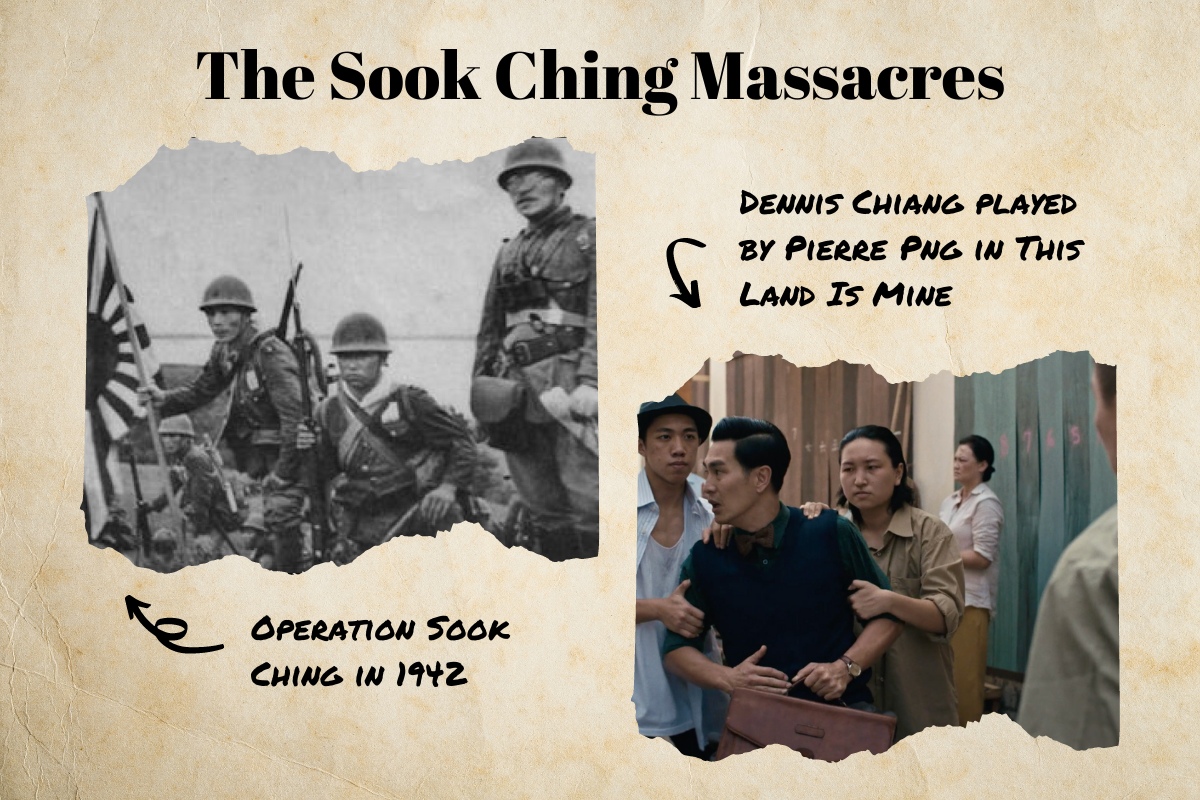 7. Sook Ching Massacres
The Sook Ching Massacres were a dark chapter during the Japanese Occupation that saw the targeted killings of Chinese residents in Singapore. While estimates vary, it's believed that tens of thousands were killed. The tragedy remains a poignant reminder of the horrors of war and the importance of peace.
8. Female Empowerment in History
While often sidelined in mainstream historical narratives, women have played pivotal roles throughout Singapore's history. Women like Hajjah Fatimah and Elizabeth Choy have left indelible marks on the social and political landscape. Their contributions serve as powerful examples of female empowerment in Singapore.
9. Communist Influence
Although often glossed over in modern discourse, the influence of communism in post-war Singapore was significant. From trade unions to political parties, communist ideologies shaped the early struggles for independence and workers' rights. Understanding this aspect can shed light on Singapore's stringent laws against strikes and protests.
10. Mystery of Pulau Ubin
Pulau Ubin, a popular destination for nature lovers in Singapore, is shrouded in myths and legends. One intriguing tale suggests that the island was formed when three animals—an elephant, a pig, and a frog—failed to cross the sea and were turned into stone. This story reflects the rich tapestry of folklore and spirituality that complements the factual history of Singapore.
Conclusion
In conclusion, the history of Singapore is far more multifaceted than what is often presented in school textbooks or popular narratives. By exploring these lesser-known facts, we gain a richer, more nuanced understanding of our home. In a country that's always looking forward, it's equally important to look back and appreciate the intricate tapestry that is Singapore's history.
Frequently Asked Questions (FAQ)
Q: What is the significance of the lion in Singapore's name?
A: The lion in "Singapura" may refer to a 14th-century prince or a mystical lion-like creature in local folklore.
Q: Can you provide more details about the hidden World War II battlefields in Singapore?
A: Certainly! World War II left scars in lesser-known places like Labrador Park and Bukit Timah that tell stories of heroism.
Q: Were there pirates in Singapore's history?
A: Yes, before British rule, Singapore was a bustling pirate haven with infamous figures like Captain Kidd.
Q: What happened during the 1915 Singapore Mutiny?
A: The 1915 Singapore Mutiny was a significant revolt by Indian soldiers against British colonial rule.
Q: Tell me more about the haunted locations in Singapore, especially Pulau Tekong.
A: Pulau Tekong is rumored to be haunted by the spirits of restless soldiers, making it a spooky hotspot.
Q: How can I explore the history of early settlers in Singapore, mentioned at Bukit Brown Cemetery?
A: You can visit Bukit Brown Cemetery to discover fascinating stories and unique tombstone artistry from Singapore's past.
---
Have an Article to Suggest?
Tropika Club is always looking for new and exciting content to feature in their magazine and they value the input of our readers. If you have any noteworthy content or articles that you believe would be a great addition to Tropika Club's magazine, we are open to suggestions and encourage you to reach out to us via email at [email protected]. By doing so, Tropika Club values your expertise and knowledge in the matter and appreciates your willingness to help. We will review your recommendations and update our list accordingly
Meanwhile, Check Out Tropika Club's Ecosystem of Websites
Tropika Club Magazine – Tropika Club Magazine is a Singapore-based publication that features articles on a wide range of topics with a focus on local businesses and content for the region. The magazine emphasizes supporting local businesses through its #SupportLocal initiative, which includes coverage of everything from neighborhood hawker stalls to aesthetic clinics in town. In addition to highlighting local businesses, Tropika Club Magazine also covers a variety of local content, including beauty, lifestyle, places, eats, and what's on in Singapore and the Asia Pacific region.
Tropika Club Deals – Tropika Club Deals is a leading online deals and voucher shopping site in Singapore, offering amazing discounts on beauty, wellness, and fitness products and services. It's the perfect platform for customers who want to discover the best deals without having to commit to a specific appointment date and time. These deals are available at major beauty stores, facial salons, hair salons, and other brands in Singapore, with no minimum spend required. Choose from guaranteed discounted deals in the categories of hairstyling, hair removal, facial & aesthetics, body slimming, brows & lashes, nails & makeup, massage & spa or fitness & wellness. Tropika Club Deals is also ideal for customers who want to buy vouchers as gifts or to use for the future. So whether you're looking to save money on your next haircut or want to treat yourself to a relaxing massage, Tropika Club Deals has got you covered with the best voucher and coupon deals in Singapore!