10 Hidden Gems for Farm Lovers in Singapore That You Should Not Miss
Singapore is known for its abundance of food options, from fine dining restaurants to delicious street food. Whether it's classic dishes or new twists on traditional cooking, Singapore has something to offer everyone. But what about the farms and gardens that provide the fresh ingredients for so many dishes? This article will explore the top 10 best food farms in Singapore, highlighting their unique offerings and explaining why they are worth visiting.
---
#1 – City Sprouts
Introduction: Founded in 2019, City Sprouts @ Henderson is our first redevelopment project that transformed part of the former Henderson Secondary School into an urban farming redevelopment. Allocated between a nursing home and a childcare center, we are committed to helping bridge multi-generational relationships.
About
Community Farmers
Agritech Start-ups
Guided Farm Tours
Educational Programs
Events & Workshops
Opening Hours:
Monday – Friday, 9 am-5 pm, except on Public Holidays
Price of Admission: Free admission for all.
Location & Address: 102 Henderson Road, Singapore 159562
Contact: 6468 6772
Website: Website Link Here
---
#2 – Citizen Farm
Introduction:
EDIBLE GARDEN CITY is a social enterprise that champions the
Grow-Your-Own-Food movement in cities around the world to improve food sustainability and resilience, starting locally with Singapore. Their food production wing was previously known as Citizen Farm.
About
DESIGN, BUILD, AND MAINTAIN. Foodscaping
LOCAL & FRESH GREENS. Food Production
GARDENING AND NATURE-BASED CLASSES. Education
QUEENSTOWN FARM. A sustainable urban farming model
Opening Hours:
Not open to the public except during tours, workshops, and volunteer sessions.
Location & Address: 60 Jln Penjara, Singapore 149375
Website: Website Link Here
---
---
#3 – The Local Farm
Introduction: The Local Farm aims to bring the goodness of Singapore farms closer to you!
At The Local Farm (TLF), they go by this simple saying: no farmers, no food. This is why they believe in the importance of bridging their local farms in Singapore closer to people and building meaningful connections between both!
They approach this through the curation of various experiences under the EAT, WORK, & PLAY concept: with their TLF Bistro & Grocer, monthly TLF Packs, along with specially-tailored TLF Adventures for families and kids alike!
About
The Local Farm Festival
TLF Farmpack for a cause
The Local Farm Weekend
The Farm to Families Campaign
Opening Hours:
Wednesday – Thursday: 1030AM – 4:45 PM
FRIDAY – SATURDAY: 10:30 AM – 9:45 PM
PUBLIC HOLIDAYS & SUNDAYS: 1000AM – 4:45 PM
Location & Address: 240 Neo Tiew Cres, Singapore 718898
Contact: 6898 9111
Website: Website Link Here
---
---
#4 – ComCrop
Introduction: ComCrop is Singapore's urban farming pioneer, and they grow food on rooftops near where communities live by reinvigorating marginalized spaces and embracing marginalized workforces to grow and harvest the highest quality pesticide-free produce in Singapore.
About
Sustainably Farmed
Fresher, Healthier Food
Feeding their Community
Educational Tours
Monthly Free Farm Tours
Opening Hours:
Wednesday 8:30 am–4 pm
Thursday 8:30 am–4 pm
Friday 8:30 am–4 pm
Saturday 9 am–12:30 pm
Sunday Closed
Monday 8:30 am–4 pm
Tuesday 8:30 am–4 pm
Location & Address: 15 Woodlands Loop, Rooftop Greenhouse Farm, Singapore 738322
Website: Website Link Here
---
#5 – Bollywood Farms
Introduction:
The story of Bollywood Veggies started in 2000, shortly after Ivy Singh and her husband Lim Ho Seng shelved plans to move to Perth. With the death of a dear friend, the couple pondered the direction their lives would take in their retirement years. Unwilling to waste away on a golf course, and cherishing their local friendships, the duo considered wider options.
When they chanced upon a newspaper story about farming in Singapore, they decided to investigate further. Exploring the Kranji countryside, they talked with the few remaining farmers and explored what land was available. The idea of starting a farm was conceived then, and in spite of logistical and bureaucratic hurdles, Ivy and Ho Seng established the farm.
About
Opening Hours:
Wednesday Closed
Thursday 9 am–3 pm
Friday 9 am–5 pm
Saturday 7 am–5 pm
Sunday 7 am–3 pm
Monday Closed
Tuesday Closed
Location & Address: 100 Neo Tiew Rd, Singapore 719026
Contact: 6898 5001
Website: Website Link Here
---
#6 – GreenCircle Eco-Farm
Introduction:
In late 1999 Evelyn Eng and Lim Tian Soo started an Organic farm on a 2.2-hectare land leased from the Singapore government. They call it Green Circle Eco-Farm.
Prior to starting the farm, Evelyn had been an active volunteer in the Nature Society(Singapore) for 14 years while Tian Soo had retired from 27 years of professional accounting career followed by 3 years of golf and rich food.
Opening an organic farm is a continuation of their affinity to nature and conservation activities. The farm is also their retirement home. They are therefore particularly careful to make sure that their living environment is not polluted by harmful chemicals. The foods that are grown here are totally chemical-free and in accordance with strict Organic farming principles. The environment is animal friendly.
About
Organic Farming
Imports
Educational Tours
Opening Hours:
Monday – Friday: 09:00 -18:00
Location & Address: 41 Neo Tiew Rd, Singapore 719028
Contact: 9784 7275
Website: Website Link Here
---
_

Read Also:

7 Animal and Reptile Farms to Visit in Singapore

_
---
#7 – Agritisan
Introduction: At present, sustainability issues are a major challenge facing the global community. Deforestation, local food accessibility, and the decreased nutrient content of imported vegetables are all crucial problems that need to be addressed in order for communities to achieve lasting sustainability. At Agritisan, they combat these problems through technology, education, and communal activation.
About
Agritisan Workshops
Urban Farm Programs
Agritisan Internship Program
Urban Farm Installation & Maintenance
Opening Hours:
Wednesday 8:30 am–5:30 pm
Thursday 8:30 am–5:30 pm
Friday 8:30 am–5:30 pm
Saturday Closed
Sunday Closed
Monday 8:30 am–5:30 pm
Tuesday 8:30 am–5:30 pm
Location & Address: 26 Ubi Rd 4, SDG Center, Besco Building, 408613
Contact: 8897 0925
Website: Website Link Here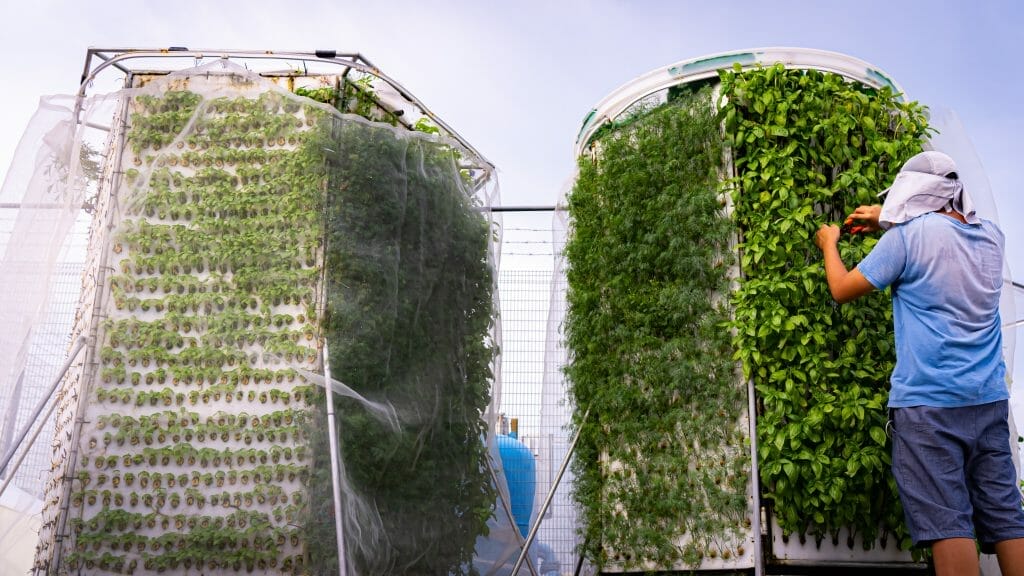 ---
#8 – Farmcity
Introduction:
Farm City, also known as "the world's first urban farm", is a project that aims to transform urban spaces into productive and sustainable food production areas. The project was initiated by Singaporean entrepreneur Bjorn Low and his team in 2012.
The Farm City project involves converting underutilized urban spaces, such as rooftops and car park lots, into productive gardens and farms that use sustainable farming methods. The project promotes community gardening and aims to increase local food production to help reduce Singapore's reliance on imported food.
Farm City has gained recognition both locally and internationally for its innovative approach to urban farming. The project has received funding and support from various government agencies in Singapore, including the National Parks Board and the Housing and Development Board.
About
Educational programs
Workshops
Opening Hours:
Location & Address: 100 Eunos Ave 7, Singapore 409572
Contact: 8909 6445
Website: Website Link Here
---
#9 – Metro Farm
Introduction: Metro Farm Pte. Ltd. is an innovative company that specializes in cutting-edge smart aquaponics farming systems that help increase domestic food production in Singapore to enhance their food security. Metro Farm has its own full-scale commercial farm at Dkranji Farm Resort that produces various fishes and crops for the local markets.
Metro Farm Pte. Ltd. provides a wide range of aquaponics solutions from satellite commercial farming systems which can be deployed in sizes of any dimension on all types of land and area within Singapore, outdoor aquaponics garden systems, aquaponics educational learning systems, Eco-learning kits, and educational workshops.
Metro Farm currently has over 6 farms around the island. Their local aquaponics farmers work hard towards creating a 30×30 Food Security Vision and Sustainability for the little red dot! Spanning a total combined area of about 60,000 sqft, they grow a variety of organic vegetables and organic fish to meet their local food demands.
About
Education
The build-up of the Community Garden at Tampines 9007
Commercial
Opening Hours:
Wednesday 2–5:30 pm
Thursday 2–5:30 pm
Friday 2–5:30 pm
Saturday 2–4 pm
Sunday Closed
Monday 2–5:30 pm
Tuesday 2–5:30 pm
Location & Address: 20 Bendemeer Rd, Singapore 339914
Contact: 8482 2670
Website: Website Link Here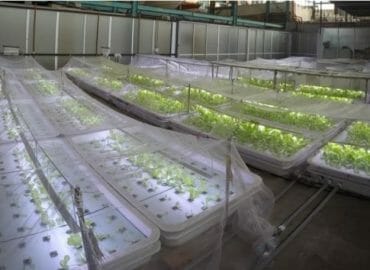 ---
#10 – Open Farm Community
Introduction: Open Farm Community (OFC) is Singapore's pioneering urban farm and restaurant concept; a timely reaction to the increasing disconnect between people and their food. Acting as the missing link in the modern fabric, OFC's vision is to strengthen the understanding and respect for food and its origins. Showcasing local and regional produce like never before, their team aspires to elevate the production of their land with an international lens.
About
Opening Hours:
Lunch: Mon – Fri: 12 pm – 3 pm Last order for food and drinks: 2:30 pm
Brunch: Sat-Sun: 11 am – 4 pm Last order for food and drinks: 3:30 pm
Dinner: Mon-Sun: 6 pm – 11 pm Last order for food: 9.30pm Last order for drinks: 10:45 pm
Location & Address: 130E Minden Rd, Singapore 248819
Contact: 6471 0306
Website: Website Link Here
---
Have a Place to Recommend?
Your contribution is valuable to us! Are there any outstanding businesses that you believe should be added to our list? If so, please send your recommendations to us at [email protected]. Tropika Club will review your suggestions and update the list accordingly. Thank you for your help in making our list of businesses as comprehensive and accurate as possible.
---
Meanwhile, Check out Tropika Club's Ecosystem of Websites
Tropika Club Magazine – Tropika Club Magazine is a Singapore-based publication that features articles on a wide range of topics with a focus on local businesses and content for the region. The magazine emphasizes supporting local businesses through its #SupportLocal initiative, which includes coverage of everything from neighborhood hawker stalls to aesthetic clinics in town. In addition to highlighting local businesses, Tropika Club Magazine also covers a variety of local content, including beauty, lifestyle, places, eats, and what's on in Singapore and the Asia Pacific region.
Tropika Club Deals – Tropika Club Deals is a leading online deals and voucher shopping site in Singapore, offering amazing discounts on beauty, wellness, and fitness products and services. It's the perfect platform for customers who want to discover the best deals without having to commit to a specific appointment date and time. These deals are available at major beauty stores, facial salons, hair salons, and other brands in Singapore, with no minimum spend required. Choose from guaranteed discounted deals in the categories of hairstyling, hair removal, facial & aesthetics, body slimming, brows & lashes, nails & makeup, massage & spa or fitness & wellness. Tropika Club Deals is also ideal for customers who want to buy vouchers as gifts or to use for the future. So whether you're looking to save money on your next haircut or want to treat yourself to a relaxing massage, Tropika Club Deals has got you covered with the best voucher and coupon deals in Singapore!