Top 10 Best Dim Sum in Singapore [2021 Edition]
As the gentle steam from the steamer basket covers the bustle and the chaos of the busing waiters and the rambunctious crowd, the exquisite food within invites you to feast. Be it in a fancy restaurant, or your humble neighbourhood fare, dim sum is a celebration of the little joys in life. To make sure you truly savour it, Tropika Club discovers the Top 10 Best Dim Sum in Singapore.
These are Tropika Club's very own aggregated rankings, or 'rankings of rankings'. We collect information from a variety of sources to ascertain the final rankings here. This is further refined through consulting the TripAdvisor rankings to decide the position of the choices here when there's a tie.
---
1. Tim Ho Wan
Introduction: It may be a fixture in many of our gleaming shopping malls. But it had humble beginnings – a 'hole-in-the-wall' eatery in Mongkok, Hong Kong. But now it is no stranger to the Michelin Star, with outlets across the world's cosmopolitans. Did you know? Their outlet in Plaza Singapura is their very first international outlet!
But you don't need a pretty penny for the delicious Hong Kong dim sum at Tim Ho Wan, they pride themselves on being affordable with their scrumptious dishes.
Offerings: The Baked Bun with BBQ Pork, their 'main attraction', is world-famous so you definitely can't miss that.
Craving for something different? They expanded their menu early last year, adding more variety to their menu Now you can order dishes like Spicy Fried Rice, Hong Kong Braised Beef Soup Noodles, and Rice with Pork Ribs.
Location: They have 12 outlets across Singapore
Contact: +65 6955 0188
Website: http://www.timhowan.com/
---
2. Swee Choon Tim Sum Restaurant
Introduction: They call themselves as 'the happiest Tim sum haven' (they spell it with a 't'). With their delicious affordable fare they might as well be. Since 1962, they stay true to their philosophy of providing simple joys, creating handcrafted dim sum from their own original recipes and fresh flavours. Don't be fooled by their humble furnishings, this may well be one of the top Dim Sum restaurants in Singapore.
Offerings: The Mee Sua Kueh, a deep-fried vermicelli cake. brings perhaps the biggest joy, so does their Steamed Salted Egg Custard Bun, Sichuan Chilli Oil Wanton and Shanghai Xiao Long Bao. Of course, they serve the usual dim sum fare as well, which are just as tasty.
Location: 183/185/187/189/191/193
Jalan Besar, Singapore 208882
Contact: +65 6225 7788
Website: https://www.sweechoon.com/menu/
---
3. 126 Dim Sum Wen Dao Shi 揾到食
Introduction: Did you miss it? Their Cantonese name is actually a play on their address – Wan Dao Sek / One Two Six. They first started in 1985 with an outlet in Sims Avenue, before expanding with another outlet in Boon Keng. They're open 24 hours all week – perfect for your late night supper haunts.
Offerings: The Thai-style Fried Crab Dong Fen is an absolute delight not to be missed. The dong fen is fried to perfection, with garlic perfectly infused with the noodles and shell-cracked crab. You can switch the dong fen with thick bee Hoon if you like.
The Pork Belly Buns is another delight, with its thin skin and tender pork. For a good meaty bite, try their King-sized Siew Mai and their Pork Ribs.
Location: 126 Sims Avenue, Singapore 387449 | 1086 Serangoon Road, Singapore 328187
Contact: +65 6746 4757 | +65 6297 5032
Website: https://126.com.sg/
---
4. Victor's Kitchen
Introduction: Victor's Kitchen is the brainchild of a former chef at the five-star Victoria Hotel in Hong Kong. Now, he brings his curation of his authentic, award-wining recipes to Singapore.
Offerings: Their unassuming shopfront hides one of the best custard buns in Singapore – the Golden Egg Tolk Lava Bun. Another specialty of theirs is the Steamed Carrot Cake with XO sauce, a traditional Hong Kong Recipe.
Location: 91 Bencoolen Street, Sunshine Plaza, #01-49
(Bras Basah MRT), Singapore 189652 | Chinatown Point B1-33, 133 New Bridge Road (Chinatown MRT), Singapore 059413
Contact: +65 9838 2851 (Chinatown Point number)
Website: https://www.victors-kitchen.com/
---
5. Yi Dian Xin Hong Kong Dim Sum
Introduction: This humble hidden gem sits unassumingly on Upper Serangoon Road, only a few minutes' walk from Kovan MRT. Blink and you just might miss it. Even, so it's dim sum delights has managed to win the hearts of casual foodies and food bloggers alike.
Offerings: Their golden Beancurd Prawn Rolls is satisfyingly crunchy and savoury. Their Signature Salted Egg Custard Pao is what people really come here for. The Steamed Carrot Cake is also another must-have.
Location: 1012 Upper Serangoon Rd, Singapore 534750
Contact: +65 9168 5587
---
---
6. Peach Garden
Introduction: The founders of this restaurant chain had one vision: to create an exquisite sanctuary to savour traditional Chinese cuisine. Since their establishment in 2002, their restaurants have garnered coveted accolades and rave reviews, and have even catered for several government events and state banquets.
Offerings: They have three different types of restaurants: Fine Chinese Dining, Chinese Restaurants, and Chinese Dining. Each of them has its own menu.
For their OCBC Centre branch, they serve Peking duck on free flow during their lunch and dinner hours, while their dim sum is only served during the weekend lunch hours.
And their dim sum is pure decadence. Notable dim sum dishes on the OCBC Centre branch menu are Steamed Bak Kut Teh Xiao Long Bao, Steamed Prawn Dumpling with Squid Ink, and Baked Char Siew with Pineapple Bun.
If you're going to be in Chinatown, their outlet at Chinatown Point boasts Steam Custard Buns with light, fluffy buns.
Location: They have 7 outlets across Singapore.
Contact: +65 6535 7833
Website: https://www.peachgarden.com.sg/
---
---
7. Hai Tein Lo
Introduction: You can find Hai Tein Lo tucked in the glamour and luxury of the Pan Pacific Hotel at Marina Square. Just as the skylines across the restaurant shifts and changes, the menu at evolves with the times with help from Executive Chef Ben Zeng, infusing a contemporary twist to traditional Cantonese cuisine.
Offerings: Keeping in line with their modern approach to traditional cuisine, the dim sum dishes here are reinvigorated with distinctive ingredients:
Steamed Prawn and Asparagus Dumplings
Steamed Charcoal Barbecue Pork Bun with Black Truffles
Pan-fried Beancurd Sheet stuffed with Prawn Paste
Steamed Charcoal Barbecue Pork Bun
Location: 7 Raffles Blvd, Singapore 039595
Contact: +65 6826 8240
Website: https://www.panpacific.com/en/hotels-and-resorts/pp-marina/dining/hai-tien-lo.html
---
8. Summer Palace
Introduction: Summer Palace received the Michelin one-star for the third year in a row in 2019. There's no wondering why; each of the dim sum dishes on their extensive menu is painstakingly prepared by the two Hong Kong chefs. With its lush oriental interior, awash in red and gold, there's no doubt you'll be dining in style here.
Offerings: The novel creations at Summer Palace include the Prawn Dumpling with Spinach infused skin, Bird's Nest Dumpling and BBQ Pork bun.
But if you're opting for a more traditional experience, you can try these dishes, which are no less decadent: Glutinous Rice and Baby Abalone wrapped in Lotus Leaf, Steamed Siew Mai with Baby Abalone, Stir-fried Turnip Cake with X.O. Sauce, and Deep-fried Prawn and Mango Rolls.
Location: 1 Cuscaden Rd, Level 3 Regent Singapore, Singapore 249715
Contact: +65 6725 3288
Website: https://www.regenthotels.com/regent-singapore/dining/summer-palace
---
9. Mitzo
Introduction: It seems that the magnetism and the fervent energy has shaped how this restaurant breaks the mould of Chinese dining. Mitzo pairs contemporary Cantonese cuisine with an artisanal cocktail programme.
Offerings: Mitzo epitomises a modern gourmet experience, their Royal Shrimp Dumplings topped with an elegant arrangement of caviar. Their Steamed Shrimp and Scallop Dumpling have a lovely pink hue.
To top off your luxurious meal, you can top up for a free flow of cocktails, beers, wines and bubbly too.
Location: 270 Orchard Rd, Level 4 Grand Park, Orchard, Singapore 238857
Contact: +65 6603 8855
Website: https://mitzo.sg/
---
10. Peach Blossoms
---
---
With dim sum being a such a popular cuisine, 10 doesn't even cover the other fantastic dim sum restaurants in Singapore. Up next – 5 more dim sum restaurants you should check out too.
11. Asia Grand
---
12. Wah Lok
---
---
13. Imperial Treasure Cantonese Cuisine
---
14. Hua Ting
---
15. Cherry Garden
---
---
Have a Place to Recommend?
We need your help! Do you know any other noteworthy eating places that deserves to be added to this list? If so, do write to us via our email. Tropika Club will do a review of your recommendations and update the list accordingly.
---
Meanwhile, check out Tropika Club's Ecosystem of Websites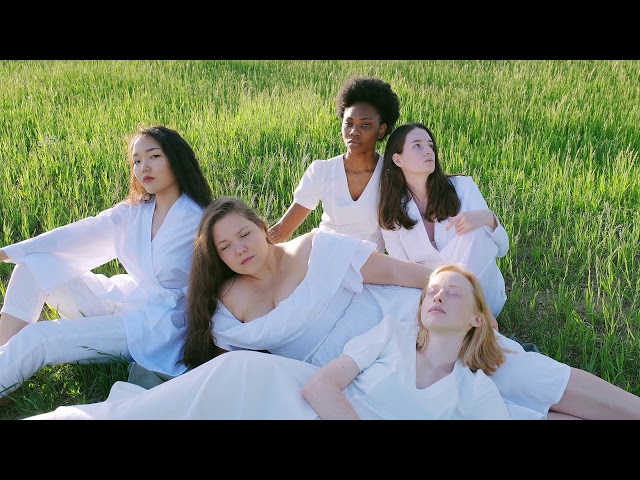 TROPIKA CLUB DEALS
Search for the best voucher and coupon deals with up to 5% cashback
TROPIKA CLUB BOOKINGS
Discover and book services at amazing off-peak discounts.
TROPIKA CLUB MAGAZINE
Get the latest scoop on beauty, wellness, eats and all things Singaporean.
Tropika Club Deals – Search for the best voucher and coupon deals. Tropika Club Deals is ideal for customers who want to discover the best deals without having to commit to a specific appointment date and time. Deals allow customers to buy vouchers and coupons in advance and to arrange the appointment directly with the merchant or business. Customers can also buy vouchers as gifts or to use for the future.
Tropika Club Bookings – Discover and book services at amazing off-peak discounts. Tropika Club Bookings is ideal for customers who want to see the full selection of a merchant or business. Customers can search by merchant or service categories and then choose from a full range of service offerings. Customers can also see if there are any off-peak discounts for the selected service(s). Customer will book the appointment for the specific date and time.
Tropika Club Magazine – Get the latest scoop on beauty, wellness, eats and all things Singaporean. Tropika Club Magazine crafts and curates articles for the discerning Singapore male and female. We provide up-to-date articles on Beauty and Vogue for gals, and articles on Grooming and Style for guys. We also cover local Singaporean content under City. Supporting Tropika Club's vision to bring the best beauty, wellness and fitness services to our visitors, we also have a review section on the best services and selections under Top Picks. This features the Top 10 rankings for your beauty and wellness salons based on the various regions in Singapore.